Inside Supply Management Magazine
Achieving Business Objectives by Looking 'Outside In'
November 11, 2019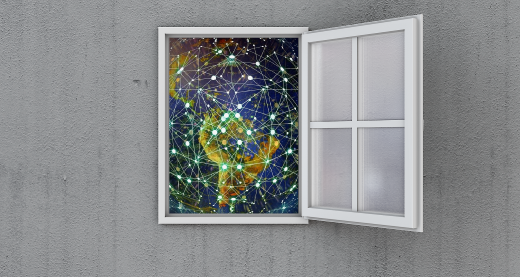 When a supply management executive is fired, it's usually not because the organization failed to hit a savings target or performance benchmark. An executive is more likely to be shown the door because the organization's objectives failed to align with those of the business.
Many procurement functions have adopted what researchers at Gartner, the Stamford, Connecticut-based global research and advisory firm, call an "outside-in mindset": looking at the company's business objectives, then developing strategies and processes that support them. For example, sales and operations planning has been implemented at 84 percent of companies, according to a recent Gartner survey.
"This is proof of how the planning function has matured," Marko Pukkila, vice president and team manager with Gartner's supply chain practice, said in a press release. Such advances only raise expectations among the C-suite and stakeholders, so procurement executives and practitioners must raise their performances. And they can do that with help from data, which is more easily accessible than ever before.
However, providing "copious amounts of data," Pukkila said, will not suffice. He adds, "The task for planners now is to look at the data and draw conclusions about the risks and opportunities for the future. They must move from reactively responding to what the forecast says and move toward actively supporting the overall business objectives."
According to Gartner researchers, one of the three steps to developing an outside-in mindset is orchestrating success. Procurement professionals can break down silos by bringing together stakeholders from all areas of the business to develop and execute supply chain processes to meet overall objectives. Such alignment helps a supply management organization "use the planning function proactively," Pukkila said.
(For more on this dynamic, see "Systems, Silos and Change," a feature article in the November/December issue of Inside Supply Management®; the digital edition will be available later this week. In the article, authors Christopher H. Sower, CPSM, and Victor Sower, Ph.D., CQE, state, "Supply management professionals are in a unique position to provide insights on creating more efficient business practices. (Transforming) a siloed organization into one of synergistic systems thinking requires the organization to understand the different incentive models in its silos.")
According to Gartner, the other two steps to creating an outside-in supply chain:
Don't wait for disaster. Pukkila cites the Great Recession, which some companies were prepared for because they (1) recognized that good times don't last forever and/or (2) saw the warning signs of the 2008 global economic meltdown. As a result, their supply chains were not in reactionary mode; they were already aligned with business needs. "With the economical and geopolitical disruptions we see today, another turn might be coming," Pukkila said.
Focus on business outcomes. This might require a procurement organization to rethink what planning means. "Planning doesn't end with the creation of a forecast," Pukkila said. "It is about using the forecast data to find paths to help the business get where it wants to go. Think of planning like a navigation system. It plots the best route, foresees obstacles and navigates around them."