Inside Supply Management Magazine
Supply Chain Holds Key in the Electric Vehicle Race
April 30, 2019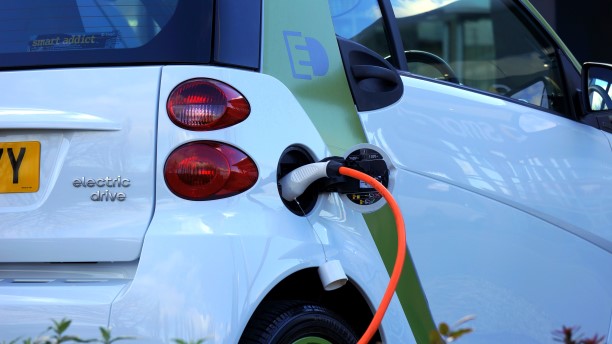 By William Crane
The electric vehicle (EV) arms race is poised to reshape the automotive landscape as a deluge of new electric vehicles is launching in the coming years — and victories and casualties are expected.
New EV startups seem to enter the market daily, promising increasingly longer ranges at lower costs. Traditional original equipment manufacturers (OEMs) are balancing current revenue streams with aggressively retooling their product portfolios to maintain market leadership.
According to Bloomberg, EV cost parity with combustion-engine alternatives will happen in 2024, two years sooner than it predicted in its 2017 study. New technologies like battery chemistries, motors and inverters are currently playing a role in the accelerated-cost reduction. Mobility services and autonomous-driving technologies also are reshaping the rules of engagement by offering new revenue streams for those companies that can cost effectively develop and launch solutions.
Digging deeper, both startup and traditional OEMs are using a wider range of supply chain approaches to bring these technologies to market more quickly.
Invest Time to Empower
Great people shape innovative ideas into physical products through hard work. It takes smart, empowered people with the right executive support, processes and tools to bring disruptive new products to market. For leaders, it takes a precious resource: time.
While it's often less efficient at the onset to allow others to lead, it's critical that executives enable employees to make their own decisions. The net result is faster and better organizational decision-making. To accelerate launches, empower leaner teams to make real-time program budget decisions, thus eliminating multiple approval layers.
Leaders must also proactively curate opportunities for rising stars and ensure they acquire the right experience with each new opportunity, as products and the technologies that make them up are rapidly shifting in mobility. Today's top supply management professionals want real problems to solve and to understand their impact. So, leaders must encourage their team's talents by constantly giving future leaders more, different and complex problems to solve. It's crucial to move beyond simply rotating people from procurement to materials every few years, hoping that they acquire the tools along the way. Rotation programs can work well, but a purposeful focus on skill-set development at each functional rotation should be the goal, not the function itself.
Develop Competitive Weapons
New technologies like autonomous vehicles are shifting the supply management skill sets required to remain competitive in the EV space. No longer can you be successful just by understanding the category of spend you are responsible for and how it fits into business operations.
This seismic shift within the mobility sector allows supply management's value proposition to be recast. Forward-thinking organizations are utilizing supply chain data and the associated insights earlier in new product development to create better vehicles and expedite production launches. Cloud software and artificial intelligence technologies are enabling teams to unlock faster cost insights from their data. Being able to influence colleagues to act across and outside the organization is integral to generating results from insights.
"Don't underestimate the fight to champion new technologies in your company. If you are moving at the right time, you are moving before the opportunity is quantifiable or perhaps before it is scaled. You must compete against the status quo that is not broken," says Jason Roycht, vice president, commercial vehicle and off-road at Farmington Hills, Michigan-based Robert Bosch LLC.
Supply management's ability to become trusted advisers to speed the efficient exchange of commercial information will be key to its success in fostering a supply chain competitive advantage.
Build in Agility
Cost will remain a critical tenant of supply management, but speed and flexibility have risen in importance. To build in agility, leaders are forming smaller, dedicated program teams to shepherd all new vehicles from design to production — mimicking startups.
These new teams are more frequently a mix of internal and supplier resources, which reduces investment costs — and they have access to both supplier's expertise and bandwidth, critical for speed and flexibility. Further, steps in the value chain can be outsourced to managed services suppliers to add agility. Smaller teams can more easily assign steps to the most efficient lead inside or outside the organization while maintaining oversight. The net result is less waste in the value chain.
Supply management professionals tend to think they need to be involved in every company decision. While it appears that they lack trust, they know that nearly every decision impacts the flow of materials or services. The pitfall with this tendency is it creates bureaucracy and can stifle decision-making. Rather than inserting people into every discussion, it's critical to build supply management thinking into the organization.
Seek Creative Supply
Bringing new technologies to market poses unique challenges. Aside from the technology itself, new products often come with new business models, which can result in different value chains. Many new technology products start out at lower volumes — and they often require all new supply bases. This plethora of newness calls for a more entrepreneurial mindset, and an understanding of the underlying technologies they source as well as the organization's broader business goals.
Supply management professionals are evolving into a company-statesman role — they are becoming facilitators of resource flows to accelerate innovation. The people skills needed to execute traditional supply agreements are different than when brokering newer complex partnerships like joint ventures, intellectual property agreements and licensing agreements.
Thus, creative approaches to partnering for supply are needed. For example, an electric-truck battery pack might be optimally developed with a supplier to share research and development costs, whereas for some technologies, such as the underlying software controls for an advanced driver-assistance system, licensing might be a better solution.
The investments required to launch new technologies are resulting in more non-traditional supply approaches to lower costs and risks while speeding time to market.
Partner for Success
New products offer additive revenue streams. Unfortunately, their upfront capital investments can prove cost-prohibitive. Fostering long-term strategic partnerships can reduce risk and investment hurdles. Lower-volume specialty vehicle programs are great use cases for creative partnerships. One embodiment could be sharing the development and launch costs of a more efficient electric motor with a supplier by incorporating a rolling production change.
A partnership approach verses the traditional buyer-supplier approach works best for innovative new solutions that could advance the organization. As one example, asking a subject-matter-expert technology partner to provide a proposal, versus dictating a scope of work, tends to lead to more cost-effective supply.
"Pick a supplier partner that you trust and then trust the supplier partner that you pick," says Steve Polakowski, president of Troy, Michigan-based electrical and electronics engineering services firm ESG Automotive Inc.
Continuing with the same approaches is a sure way to end up with the same results. Nurturing supply partnerships in different ways can differentiate organizations.
Enable New Business Models
Creative supply management can reshape an organization's business models and product offerings while forging a competitive advantage in the marketplace.
One of the more visible embodiments of new business models is personal mobility. One example is electric scooters, such as Ford Motor Co.'s Spin, which rents transportation services via a mobile application. These same mobility service offerings are migrating into the electric shuttle market.
U.S. electric bus maker Proterra recently collaborated with financial partner, Japanese investment giant Mitsui & Co., to lease electric batteries to customers over 12 years. This new business model lowers the upfront bus-purchase price to cost neutral with diesel buses; supported by creative supply and partners, it is poised to accelerate Proterra's electric-bus sales.
The supply chains that underpin these services are fundamentally different value chains. The traditional B2B model where OEMs sell to dealers is a one-time sale centered around a quality vehicle being delivered from a factory to dealers. The growing B2C model of OEMs delivering mobility directly to the end customer centers around service uptime. In such a model, when a vehicle is down for service, money is lost.
The result is an increased importance on service part availability, speed and execution. Traditional customers tolerate vehicle downtime, as average utilization rates are estimated around 5 percent. New mobility customers will click on an alternative transportation mode via their phone if a product is unavailable.
Accelerate Tomorrow's Technologies
Supply management leaders are constantly subjected to external market forces that can be hard to control. However, they have a choice to be reactive or proactive in shaping their organization's path forward.
One thing is certain: The mobility landscape of today will be different tomorrow. New startups are forming daily, new advances in technologies are reshaping propulsion systems, and new business models are monetizing vehicles as mobility solutions.
The OEMs that win in the end will be those that empower their teams to take risks on new supply chain approaches to accelerating innovation. Supply chain is more important than ever in bringing the future of mobility to life.
William Crane, CPSM, is founder and CEO of IndustryStar, an Ann Arbor, Michigan-based software and services firm specializing in partnering with supply chain professionals to bring new products to market.