Inside Supply Management Magazine
ROB Roundup: September NMI®
October 03, 2018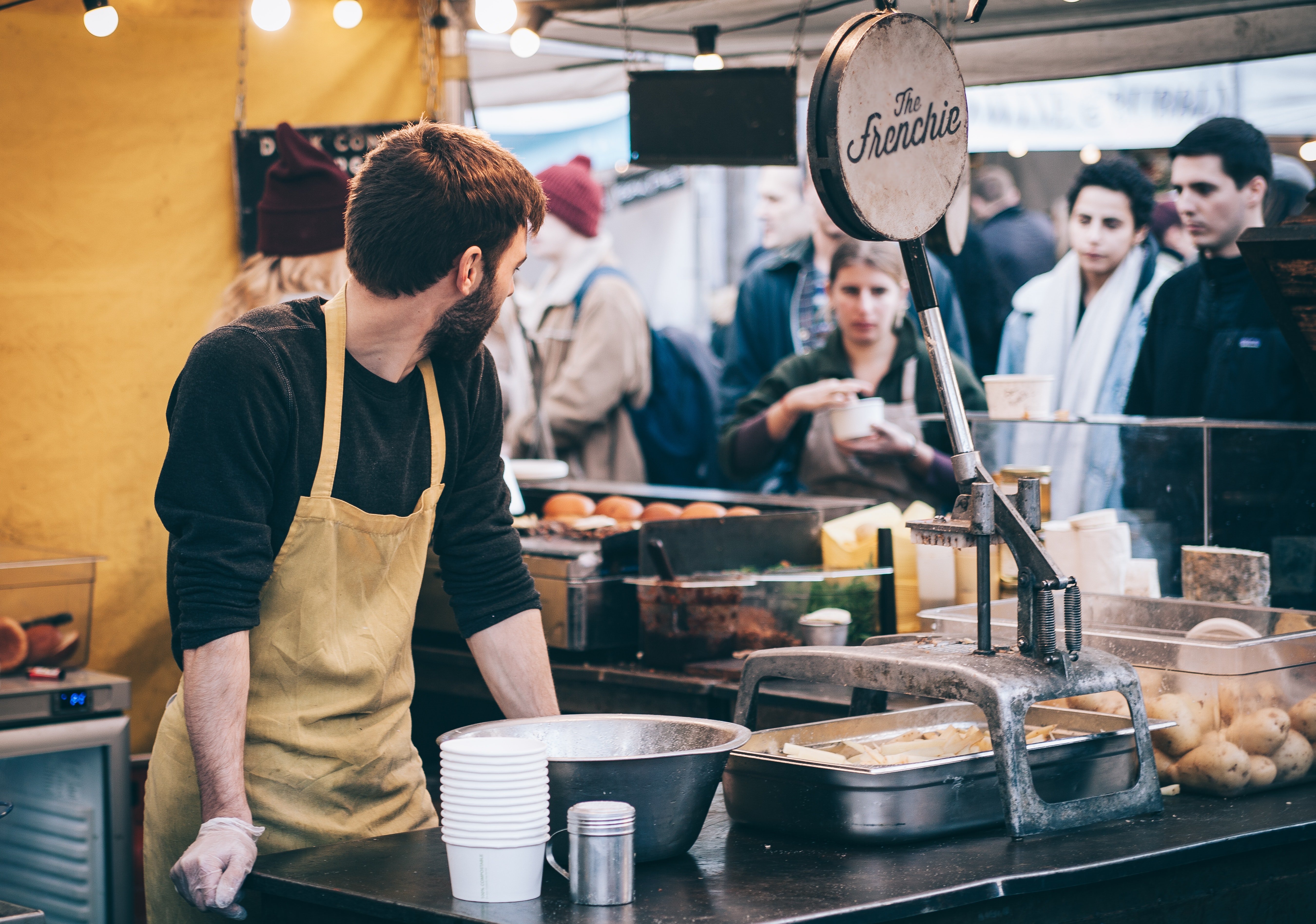 Reaction to the release of the Non-Manufacturing ISM® Report On Business® on Wednesday came from as far and wide, as usual. However, after an all-time record for the NMI® composite index, the reaction couldn't have come from any higher.
Blowout numbers on New Jobs and, separately, Services. Market up!

— Donald J. Trump (@realDonaldTrump) October 3, 2018
The NMI® of 61.6 percent was the highest since the index's inception in 2008 and was one of a handful of benchmarks in the report. The Employment Index set an all-time high (62.4) and came on the heels of a report by ADP and Moody's Analytics that 230,000 private-sector jobs were added in the U.S. in September. Both that report and the NMI® exceeded analysts' expectations, and not surprisingly, the Dow Jones Industrial Average reacted with glee.
"Boy, oh boy — a big number," CNBC analyst Rick Santelli said from the floor of the Chicago Board of Trade after the NMI® data was unveiled. "I have a 20-year database, that's the highest (number) on it." Santelli continued, "It does underscore that there's a lot of issues with the U.S. economy … but this is a big number."
Another significant milestone came with the Business Activity Index, which hit 65.2, its highest reading since January 2004. Anthony Nieves, CPSM, C.P.M. A.P.P., CFPM, Chair of the Institute for Supply Management® Non-Manufacturing Business Survey Committee, says activity was helped by (1) companies increasing spending in anticipation of tariffs-related price increases and (2) government agencies getting orders in before the end of their fiscal years on September 30.
And a high New Orders reading of 61.6 indicates a heavy amount of products in the pipeline, which suggests that the growth is sustainable, at least in the short term.
There was plenty to like in the US Sept ISM nonmanufacturing index and it suggests that the economy has plenty of momentum heading into Q4. The ISM nonmanufacturing survey's composite index increased from 58.5 to 61.6 in September, https://t.co/5mZJaPudxg

— MoodysAnalytics ECON (@economics_ma) October 3, 2018
In some corners, the reaction on Wednesday is similar to that in June, when a hot May NMI® number raised concerns that the economy could be overheating. "How sustainable is this?" Nieves says. "I thought we might slow down and move a little sideways from the (August) reading, because it came in after that cooling off in June. We had July and August as two straight months of good growth rates. I thought we might level off a bit, but it just keeps building. … There's a lot driving this. There is a consumer confidence and commercial confidence right now. The psyche of things in general as it relates to the corporate environment — and we're seeing this in the respondent's comments — is that this administration is corporate-friendlier."
While this week's announcement of a preliminary agreement for a new trade deal between the U.S., Canada and Mexico provided some clarity for purchasing and supply management executives, Nieves says, Business Survey Committee members remain concerned about tariffs.
.@ISM® Report On Business® survey respondent in wholesale trade: "Import tariffs on steel, plywood, and (other) lumber are inflating prices, which are difficult to pass along to the end user due to competitive pressures." https://t.co/M7NcqDbgG0 #ISMROB #economy

— Dan Zeiger (@ZeigerDan) October 3, 2018
"Overall, there's a good strong confidence based on what our respondents are telling us," Nieves says. "How sustainable it is remains to be seen. I think for now, all indications are that we'll continue to see growth in the sector."
The Report On Business® roundup:
Associated Press: U.S. Services Firms Grew at a Record Pace in September. "The uptick in the ISM index reflects a healthy economy, helped partly by recent tax cuts. 'Activity is still being boosted by the substantial fiscal stimulus enacted earlier this year,' Andrew Hunter, U.S. economist at Capital Economics, wrote in a research note."
The ISM report today saw the employment index shoot up to a record while ADP was +230k. All at a time when the NFIB says it's never been harder to find qualified applicants for the jobs being posted. Productivity may be the casualty.

— David Rosenberg (@EconguyRosie) October 3, 2018
Bloomberg: U.S. Service Industries Grow Near Record, Topping Forecasts. "The reading topped all estimates in Bloomberg's survey of economists, underscoring continued strength at service companies amid solid consumer demand underpinned by tax cuts and plentiful jobs. … The increase was broad-based, with gains across all four components: business activity, new orders, employment and supplier deliveries. The backlog index rose, showing that companies are still struggling to keep pace with orders."
MarketWatch: Another Key Barometer of U.S. Economy Hits Post-recession High: ISM Services Index Soars. "The economy is going strong and appeared primed for a strong holiday season to finish out the year. The latest ISM survey shows little likelihood that growth will slow anytime soon, and the recent trade agreement with Canada is sure to further ease the worries of corporate America."
Hello #ISM Manufacturing Index. I will see your strong 59.8 reading for September and raise you a stellar 61.6.

Warmest regards,
ISM Non-Manufacturing Index

— Jeff Buchbinder,CFA (@jbuchbinder_LPL) October 3, 2018
The Wall Street Journal: Services-Sector Activity Hits Record High. Thank Tariffs, Local Governments. "Previous economic reports have showed similar trends. One by the Federal Reserve found businesses in the Cleveland Fed district 'remarked that concerns about future trade- and inflation-related price increases had prompted some customers to accelerate purchases.' Meanwhile, many local municipalities, which are counted as service-sector contributors, had fiscal deadlines looming, encouraging spending."
In case you missed Monday's ROB Roundup on the release of the Manufacturing ISM® Report On Business®, you can read it here. For the most up-to-date content on the PMI® and NMI® reports, use #ISMROB on Twitter.