Inside Supply Management Magazine
The Benefits of Supply Chain Digitization
January 29, 2015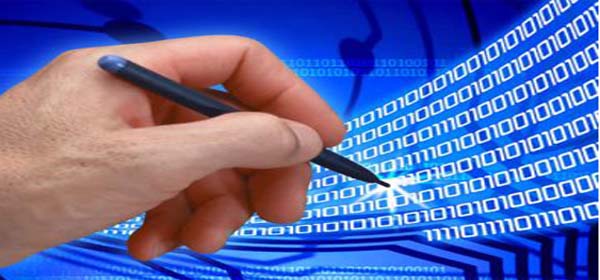 By Christian Lanng
To stay competitive in today's digital market, companies often have to invest in expensive digital technologies for sales, marketing and business development purposes. One area that most companies overlook when it comes to digitization, however, is the supply chain. Digitizing the supply chain can help enterprises save time, money and resources.
Essentially, supply chain digitization means moving all aspects of a supply chain online, including procurement, invoicing, approval cycles and payment procedures. Ideally, these tasks are all completed in the cloud, because this allows employees to securely access supplier relation history and outstanding requests from anywhere at any time.
Beyond the benefits of anytime access, there are many additional time and money-saving benefits to digitizing the supply chain. For example, e-invoices allow companies to save an average of US$505 per invoice while eliminating inefficient and often redundant approval systems.
Here are three other less obvious, but equally important, benefits of supply chain digitization:
●Trust earned from reliability. The relationship aspect of supplier relations should not be underestimated. In the past few years, the number of delinquent invoices — those that are 90 days or more overdue — has risen by more than 10 percent, which often leads to broken relationships and supplier turnover.  To build and keep supplier relationships, businesses need to pay their suppliers on time or even early. Digitizing payments makes it much easier to pay on time, every time — resulting in strong, more trusting relationships, less supplier turnover and few resources wasted on procurement.
●Data retention and security. With a digital supply chain, data on all interactions, including invoice timing, approval status and past payments, can be stored for future reference. This eliminates wasted time and money searching for proof of payment. If properly analyzed, these data can also provide unparalleled insights into strengths and weaknesses of your company and its supplier relationships. For example, historical data on the timing and holdups of each step of the payment approval process can help an organization pinpoint and correct bottlenecks in the system. Digital systems, especially those stored on the cloud, also keep your sensitive financial information more secure than it would be if it were floating around an office on a piece of paper.
●Environmental sustainability. Not only is there a financial benefit to your company spending less on paper invoices, but you can also decrease its carbon footprint by moving more corporate systems online, including supply chain management. This concept of considering the effect that your business decisions have on the environment and choosing options that use renewable, sustainable resources is known as the circular economy. It has become increasingly important in the business world.
Whether your company is looking to save time, spend less money, improve supplier relationships, heighten security, lessen its impact on the environment or all of these things, supply chain digitization is the first step in the right direction. As technology continues to permeate our personal and professional lives, it's undoubtedly true that companies that make the move to digital sooner rather than later are the companies that will achieve success.
Christian Lanng is CEO of Tradeshift.