A Global Rush for 'White Gold'
November 15, 2023
One of the world's biggest supply chain spotlights is on Argentina, part of the Lithium Triangle that is home to largely untapped reserves of the material that is essential to powering the next generation of technologies.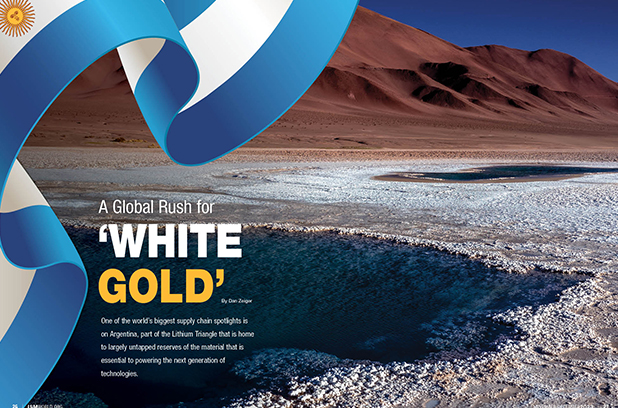 The story of Argentina's economy in the last quarter-century has been one of relentless turbulence — a depression from 1998 to 2002, three sovereign debt defaults and, most recently, triple-digit inflation that has sent the nation's poverty rate above 40 percent.
...
Want More Magazine?
Oh no... we really want you to have access to all of this great content! Membership does have its benefits and Inside Supply Management magazine is just one piece to help you advance your organization and your career. Learn more and join our community.