Inside Supply Management Magazine
September / October 2020
The Procurement Renaissance
September 15, 2020
Strategic management of a five-element framework can help the function, already a critical business partner, become even more valuable — just when it's needed the most.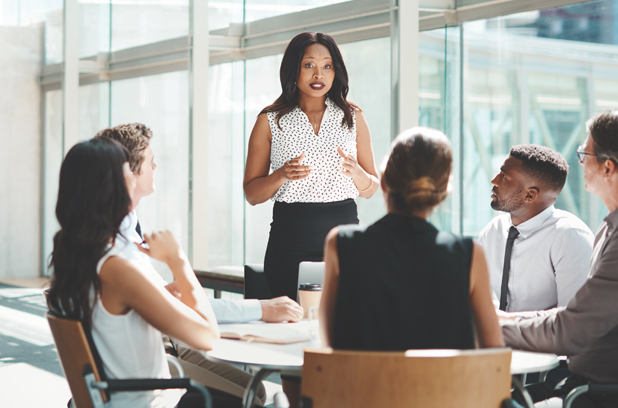 There has been no greater time to be a strategic procurement professional than today, and as new opportunities and challenges arise, the role is poised to become more critical than ever before.
With the coronavirus (COVID-19) pandemic impacting every company, transformational procurement trends that were underway have accelerated as the function becomes an even more integral strategic partner to the business. Procurement professionals have been instrumental in elevating the function not only through cost savings, but by facilitating innovative measures — with suppliers, stakeholders and leadership — to stabilize companies during the pandemic. As corporate leaders increasingly rely on procurement to help the recovery process, those who continue to elevate the function will create competitive advantages for their companies.
Procurement hasn't always been considered an integral part of the business. It used to be a primarily tactical buying function, described as "wedded to routine." A 1999 publication stated that its role was to "chase paper, expedite deliveries and take the flak when orders (were) late or of poor quality." Simply, procurement was responsible for receiving requirements and specifications from business users and ensuring delivery at the right time, place and price. There was limited, if any, discussion of strategies or approaches.
In the most progressive companies, however, the role evolved into that of a strategic partner focused on (1) managing categories to deliver maximum value for the company, (2) driving greater savings through how goods and services were sourced and (3) driving profit-and-loss impact and product-design collaboration. As a result, these companies developed a distinct competitive advantage. Over time, this mindset on procurement's role transcended across industries.
Economic trends had already pushed procurement to another inflection point, but COVID-19 has brought a true tipping point. Assurance of supply, risk mitigation across the supply chain, and volatile input needs are part of the new normal. However, procurement has also become driven by (1) increased outsourcing of products and services to secure lower costs and better solutions, (2) the rise of e-commerce and global marketplaces, (3) increased pressure on company earnings and — recently and most importantly — (4) the need to de-risk operations and ensure business continuity. This has resulted in third parties making up an increasing proportion of company spend, larger and more impactful supply chain risks, and fierce competition.
To manage this unprecedented environment — and provide their companies a competitive advantage — procurement organizations must again evolve, by adopting a framework of five core dimensions:
1) Leverage data and analytics
2) Facilitate smarter spend
3) Invest in supplier relationships
4) Manage supplier risk
5) Steward corporate citizenship.
Leverage Data and Analytics
Easier access to robust data has catalyzed procurement's renaissance. Armed with new sources of actionable information, organizations can make more informed decisions. Data on market conditions, contract histories, commodities information, competitive dynamics, and supplier performance and delivery can be tracked in (or near) real time, providing practitioners to insights that underpin robust category strategies.
Additionally, when coupled with emerging artificial intelligence (AI) tools, the power of big data is nearly boundless. Organizations are using (1) automated-transaction data mining to discover price-compliance issues and (2) robotic process automation (RPA) to automate many tactical buying tasks. With real-time inventory monitoring and logistics tracking, procurement teams can develop automated buying algorithms that replenish warehouses based on need. When these are combined with advanced demand planning, companies have a dynamic solution that supports even the most just-in-time supply chains.
Even at a fundamental level, companies are using AI to drive greater spend transparency. One company, for instance, has used natural language processing of non-formatted text within POs and advanced algorithmic clustering to develop highly transparent views of its third-party spend. The increased level of detail and accuracy has enabled the company to develop transaction-level visibility and has highlighted otherwise hidden cross-supplier synergies.
The integration of AI and automation allows cutting-edge procurement teams to focus most of their resources on strategic value delivery, as well as internal- and external-relationship management. This means higher returns and more satisfied stakeholders and customers.
Facilitate Smarter Spend
Traditionally, procurement has been focused on price — obtaining the required goods and services at the lowest rate. As functions have matured, merely securing competitive pricing or renegotiating with incumbent suppliers is no longer sufficient for delivering expected value. Organizations need to take a more holistic approach to sourcing, understanding the total cost impact of any decision. The shift is from price to value. With its more strategic role, procurement is the central coordinator, connecting various parts of the business.
One such area is product and project-design teams. By leveraging its wealth of data, procurement can provide critical insight at the design stage, conveying cost implications of design choices, like off-the-shelf tablets versus proprietary computing modules, or sheet metal casings with varying failure rates.
For example, one client's procurement team joined with engineering to tear down power transformers into core components, assessing the financial impact of changing certain specifications while still meeting functional need. The group achieved a net savings of 3 percent to 5 percent — without impacting functionality — by implementing simple redesigns across its fleet. This type of insight leads to more efficient and cost-effective products, as well as solidifies procurement's role as a strategic partner.
Procurement can also serve as a key influencer of organizational behavior. Again, armed with data, it can quickly identify historical wasteful or unnecessary consumption patterns as well as the costs of such behaviors. Working with leadership to influence organizational policies and protocol, procurement can help the company achieve smarter consumption and increased savings. For instance, one client's procurement team leveraged hyper-transparency into travel, professional services and other indirect products and services. Data was used to understand employee behaviors and adjust policies accordingly, and the result was a US$30-million demand reduction. The changes were "sold" based not only on savings, but improvements to work/life balance and sustainability.
By extracting savings from suppliers and influencing the business to spend smarter, procurement can maximize its efficacy and generate savings well before issuing an RFP.
Invest in Supplier Relationships
As procurement functions have become more strategic, so too have their relationships with critical suppliers. Dedicated supplier relationship management (SRM) groups focus on fostering these partnerships, building long-term benefits through collaboration. Managed well, these relationships can pay huge dividends over time, particularly through savings, innovation and quality. The importance of close ties with strategic suppliers has come to the forefront during the COVID-19 pandemic, as companies could rely on such strategic partners to develop mutually beneficial solutions and ensure business continuity for both parties.
By shifting from antagonistic relationships to partnerships, companies can realize greater savings than in a traditional "us versus them" environment. Under modern negotiation theory, a collaborative approach typically increases the size of the pie, benefiting both parties in the long term. Procurement functions that are transparent with suppliers and exchange data and targets are better able to work toward mutually beneficial outcomes, which translate to real value.
For example, a pharmaceutical client's increased collaboration with a clinical research organization led to a 90-percent decrease of redundant and inefficient processes associated with managing that organization. Through near-unfettered access to process and organizational data between the two companies — including typically-guarded information like compensation structures and utilization — the client was able to identify opportunities to eliminate transaction costs, improve workflow efficiency and simplify its day-to-day operations model.
Robust SRM also provides greater innovation. By engaging suppliers early and building a trusting relationship, companies can gain access to the latest technologies and help influence development. This leads to faster delivery times and market-differentiating products.
Structured "catalyst sessions" are another vehicle to raise innovation. The procurement team at an industrial goods manufacturer structured a series of quality value-engineering sessions with a cross-functional team of internal stakeholders and critical suppliers. These sessions were designed to ideate, prioritize and assess collaborative, cost-saving approaches that the company and its suppliers could take. Over a six-week period, they identified opportunities — including redesigning fastener components to leverage a more basic, off-the-shelf screw — that could be phased in within a year and that would result in a 10-percent savings.
Finally, such relationships often lead to higher quality and better supplier performance. Candid conversations between companies and suppliers about requirements or past shortcomings can translate to better cooperation and joint solutioning. Procurement professionals of the future are not just conduits to suppliers; they serve as partners to help advance an organization's critical strategies.
Manage Supplier Risk
With an increasing reliance on third- and fourth-party partners from around the globe, managing surety of supply and supplier risk is paramount. Because of the interconnectedness of the modern supply chain, unaccounted-for risk can materially disrupt the network. One only needs to look at the COVID-19 crisis for evidence.
Procurement is now the nexus for managing supplier risk. By increasing real-time visibility into the sources of risk, procurement can better understand their root causes. Best-in-class organizations deploy permanent, real-time control towers to monitor various types of risk — macroeconomic, financial, operational and geopolitical — to identify early warning signals and develop mitigation strategies.
At a leading North American utility, the procurement organization recently transformed its supplier risk program. Shifting from retrospective analysis, the organization moved toward anticipatory analytics, leveraging a control-tower approach that was more comprehensive, adaptive and pragmatic. As a result, the company has a more holistic view of operational, supply and implementation risks — including third-party safety associated with large capital projects, political and social risks in various countries, and regulatory compliance — and can proactively mitigate them.
Additionally, organizations are more closely monitoring key suppliers, tracking financial viability, operational capacities and other metrics to create supplier risk scores used to prioritize and segment key areas. This includes monitoring concentration levels across suppliers, facilities and geographies to ensure internal or systemic shocks do not cut off critical supplies.
Procurement functions that are transparent with suppliers and exchange data and targets are better able to work toward mutually beneficial outcomes, which translate to real value.
Armed with this trove of data, procurement functions are modeling scenarios and developing more detailed category strategies and contingency plans for unanticipated events. This has been particularly accelerated by COVID-19, as many companies found themselves woefully unprepared to manage the supply chain and operational disruption. Whether through having secondary and tertiary suppliers ready to fill production gaps — a need that's become apparent during the pandemic — or shifting payables in times of significant cash crunch, procurement is being leaned on to respond quickly to risks and minimize disruptions.
As supply chains become more interconnected and complex, risk levels will rise. Procurement must be positioned to identify, quantify, monitor and mitigate disruptions.
Steward Corporate Citizenship
Corporate social responsibility has become a higher priority for senior leaders, and they are looking to CPOs and procurement organizations to be strong stewards of corporate citizenship. Procurement functions are integrating sustainability goals into supply strategies, understanding the impact their decisions have on society and the environment.
By taking a "measure, target and action" approach, procurement is helping lead charge at many corporations. First, organizations are demanding better transparency into supplier emissions and integrating such metrics into their sourcing decisions. Second, they are ensuring their supply base meets targets aligned with corporate goals. And finally, best-in-class procurement functions are partnering with suppliers to innovate new solutions.
For example, the procurement function at a consumer products and services company partnered with packaging suppliers to increase the overall market supply of recyclable plastics to meet the company's sustainability goals. This endeavor required much coordination and innovation in materials science and joint manufacturing. Had procurement not intervened and shared the sustainability goals, the supply base would have been unable to produce enough material to meet the company's goal, let alone those of others in the market.
Additionally, while supplier diversity has been an important corporate goal for years, companies are now starting to fully internalize the value in having their supply bases reflect their customer base. Strategic procurement functions have revamped processes to make them more accessible to diverse suppliers and are further investing in developing supplier capabilities like advanced tooling.
True procurement leaders help diverse suppliers build their capabilities and grow their businesses. As a result, the market has a supplier base that is more diverse and competitive.
Setting the Path Forward
Although the near-term focus for many companies has been on maintaining business operations — and surviving — lessons from the pandemic and the transformational changes that have occurred must be taken into the future. CPOs that embrace these new changes will position their organizations to deliver competitive advantage. Realizing that goal, however, requires investing in digitalization and talent, two elements that will enable the next generation of procurement professionals.
Digitization: The rigorous use of data and technology will permeate every aspect of the supply chain. As responsibilities continue to evolve, procurement functions should be increasing their investment in digital today, so they capture the benefit of tomorrow. This means further adopting mature technologies like procure-to-pay (P2P) automation and RPA, but also investing in more advanced AI technologies to analyze spend, manage suppliers and identify opportunities.
Additionally, organizations need to test new digital analytics to unlock the power of big data. Teams should start with small pilots to show proof of concept, then expand over time. To get started, procurement leaders should inventory their current digital capabilities, including analytics, process and infrastructure, and talent. Engaging with an outside partner can be helpful in diagnosing current gaps. The next step: Develop an aggressive, but achievable, roadmap for the function, engaging cross-functional teams from IT, other internal stakeholders and leadership.
Talent: To manage these changes in responsibility, roles and capabilities will need to evolve. New roles like data scientists and architects are needed to handle AI, automation and big data. Further, the procurement function — as the center of strategic thinking, cross-functional collaboration and external-relationship management — must attract top talent from across the organization and beyond.
Procurement leaders need to rethink how they attract and retain talent. They should invest in increased training, develop clear career progression paths, and explore rotation programs with other business functions. The market for talent is only becoming more competitive, so it's critical to invest in ways to make procurement the "go-to" for top performers.
The next generation of procurement is not going to happen overnight. The evolution will be deliberate, and teams will need to make incremental changes over time. However, companies that invest earlier will enjoy significant competitive advantages.
Over time, procurement has transitioned from a low-value, tactical function, to a high-value strategic partner — from paper-pushers to insight drivers, from a necessary evil to a critical advantage. Companies' reliance on procurement is only increasing in this renaissance, as the need for value grows.