Report On Business® Roundup: July Services PMI®
August 03, 2023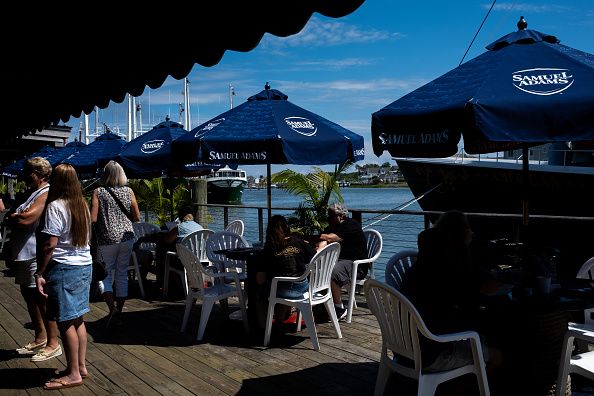 The Services ISM® Report On Business® for July came in slightly lower than analysts' projections with a composite PMI® of 52.7 percent, and an increase in the Prices Index elicited concern that inflation temperatures could rise again.
Generally, even a slight retreat in growth generates instantaneous reaction that influences financial markets on an hourly basis. The July data, however, (1) still reflected solid expansion and (2) was not out of line with historical seasonal trends, Anthony Nieves, CPSM, C.P.M., A.P.P., CFPM, Chair of the Institute for Supply Management® Services Business Survey Committee, told a conference call of reporters on Thursday.
"My takeaway — and this is just my takeaway — is that the report is aligning itself to historical trends where we get a little bit of wane in the summer from the demand that we had in the spring and the contraction in December," Nieves said. "But there are some things to watch as we head into the fall and the final quarter of the year."
Very stubborn ISM Services report as well with decent activity, still positive employment and a solid order book.

The only major caveat is that prices paid increase again. Not consistent with a sustained return to 2% inflation

— AndreasStenoLarsen (@AndreasSteno) August 3, 2023
At the top of the watchlist on Thursday was the Prices Index, which had been on a welcome decline from its all-time high of 84.5 percent in December 2021. The July reading of 56.8 percent is a 2.7-percentage point increase compared to the June figure; it could be statistical noise or a sign that inflation might not be cooling as quickly as in recent months.
Business Survey Committee respondents' comments on prices were mixed, but Nieves said Services PMI® data history dating back to 1997 indicates that the high 50s and low 60s is the Prices Index's sweet spot: "So, it's consistent with the trends," he said. "That it's still under 60 percent is not something to be concerned about right now."
With the federal jobs report looming on Friday, the Employment Index registered 50.7 percent, a 2.4-percentage point decrease. ISM's Manufacturing report earlier this week revealed staff reductions to adjust to lower demand, and Nieves said labor costs — a traditional driver of inflation in the services sector — constantly keep companies mindful of their head counts.
While some business right-sized, others still want to hire and are having trouble finding employees. "It's such a big expense that companies always try to control, but many are wanting to backfill their open positions and can't," said Nieves, who noted that 10 of the 18 services industries reported employment growth in July.
Data deluge: ISM services, durable goods and factory orders mostly in-line with expectations.
Deceleration seen in service sector employment index. Overall the numbers are consistent with positive, but slower growth in services. pic.twitter.com/fFfVNCxteb

— Kathy Jones (@KathyJones) August 3, 2023
Nieves said survey respondents are cautiously optimistic, pointing to encouraging demand data: The Business Activity (57.1 percent), New Orders (55 percent) and New Export Orders (61.1 percent) indexes declined but still showed solid growth, and the Backlog of Orders Index (52.1 percent) increased 8.2 percentage points.
A lowering of the Services PMI® in July is hardly unprecedented, with decreases of 1.4 percentage points (to 55.4 percent) in 2017, 1.0 points (to 57.5 percent) in 2018 and 0.8 points (to 54.4 percent) in 2019. The Business Activity and New Orders indexes, which both directly factor into the PMI®, also fell in those months.
While the Manufacturing PMI® data for July might have signaled a bottoming out or start of a climb from the trough, the Services report indicated a steady-as-she-goes sector, Nieves said: "I know 'cautiously optimistic' is an overused term, but that's where things are."
He concluded: "The sector is humming along, with incremental growth that is showing to be sustainable. It's hard to see what might happen down the road with interest rates and labor, but things are on solid footing right now."
Comments in the ISM services report repeatedly refer to a 'steady' economy pic.twitter.com/FHmrzrgyNW

— ForexLive (@ForexLive) August 3, 2023
The Report On Business® roundup:
Agence France-Presse: U.S. Services Sector Growth Retreats Slightly In July. "While the rate-sensitive manufacturing sector has slumped since the US central bank rapidly lifted interest rates over the past year to tackle stubborn inflation, the services sector has shown resilience. ... 'We are maintaining a cautious approach, although inflation seems to be easing,' said a survey respondent."
Bloomberg: U.S. Service Sector Activity Expanded at Slower Pace in July. "While the manufacturing sector has struggled under the weight of rising interest rates and a shift in consumer spending preferences, the service sector — a much larger part of the economy that includes travel and other experiences — has proved to be much more resilient. ... That said, the Federal Reserve is still a long way from its inflation goal, and that economic resiliency threatens to keep price pressures elevated."
CNBC: Factory Orders for June Up 2.3%. "ISM Services index for July — 53.1 (percent) expected. At 52.7, just a little bit of a disappointment, but if you go back to May, we were at 50.3, it still looks pretty good," analyst Rick Santelli said. "(The Prices Index): Remember, when this goes down, that's a good thing. At 56.8 percent, that's not down, actually up from 54.1."
Mace News: Service Sector Activity in Expansion Territory for Seventh Straight Month; Main Index Slips on Slower Growth in New Orders, Jobs After Solid Gains in June. "On the impact of stock market fluctuations on the service sector's sentiment, Nieves said sometimes ISM reports affect stock markets but 'it's not the other way around.' The stock market selloff in reaction to the rating agency Fitch downgrading U.S. debt this week was 'too recent' to be reflected in the July (Services PMI®)."
MarketWatch: Service Side of the Economy Slows Slightly, ISM Finds, But 'Sales Have Been Steady' "Demand for services has been strong in the aftermath of the pandemic. People's desire to travel and go to restaurants has been a balancing force while the industrial side of the economy remains stuck. 'Even though the risks of a recession may be easing, that doesn't mean the economy is set to enjoy a strong performance over the second half of the year,' said Andrew Hunter, deputy chief U.S. economist at Capital Economics."
Among the 14 services industries reporting expansion in July, Other Services had the fastest rate of growth, followed by Construction and Accommodation & Food Services. What is Other Services, which makes up about 2% of U.S. services sector GDP? https://t.co/RG2GoURqnq #economy pic.twitter.com/CqZkw9bDn1

— Dan Zeiger (@ZeigerDan) August 3, 2023
Reuters: U.S. Services Sector Slows in July While Prices Pick Up. "The services sector is at the center of the (Federal Reserve's) battle to bring inflation down to its 2-percent target. Services prices tend to be stickier and less responsive to rate hikes. The recent slowdown in inflation has been largely driven by declining prices for goods, such as energy."
In case you missed Tuesday's Report On Business® Roundup on the release of the July Manufacturing PMI®, you can read it here. The Hospital PMI® will be released on Monday. For the most up-to-date content on the three indexes under the ISM® Report On Business® umbrella, use #ISMPMI on Twitter.
(Photo credit: Alexi Rosenfeld/Getty Images)