Inside Supply Management Magazine
ROB Roundup: July NMI®
August 03, 2018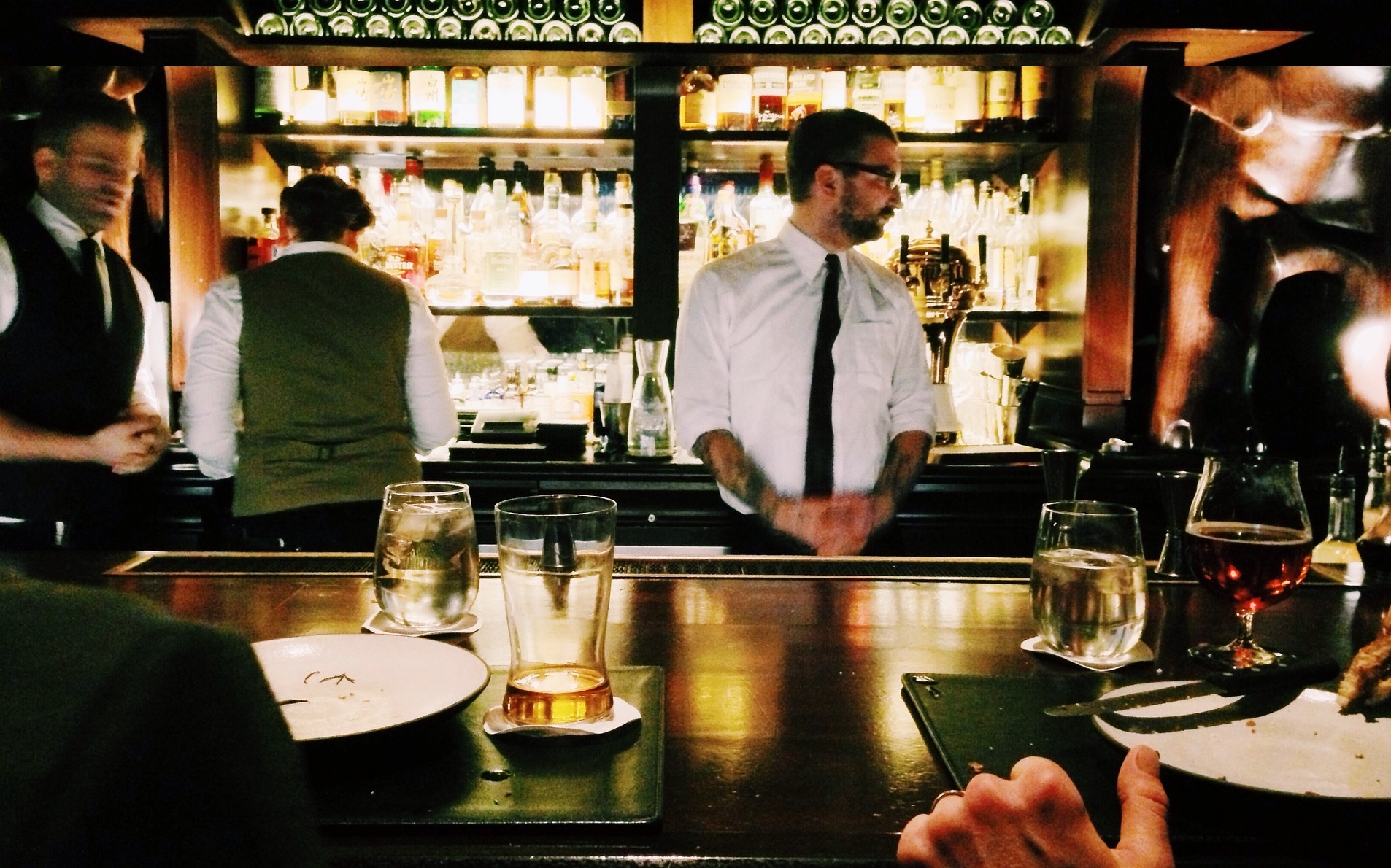 Just last month, the Non-Manufacturing ISM® Report On Business® was described as "swell and steady," with the NMI® at 58.6 percent or better in five of the first six months of the year. On Friday, the July report was released, providing powerful evidence on how quickly that momentum can be disrupted.
Non-Manufacturing @ISM® Report On Business®: U.S. services sector growth slows in July, as decreases in Business Activity, New Orders and Supplier Deliveries indexes lead to a drop in the NMI®: 55.7%, the lowest figure in nearly a year. https://t.co/CdyFxIm08U #ISMROB #economy

— Institute for Supply Management (@ism) August 3, 2018
The NMI® reading of 55.7 percent was the lowest since August 2017, and the 3.4 percentage-point monthly decrease was the second-largest for the composite index since the economic dog days of 2008 (trailing only a drop of 3.6 in August 2016). The data — which came out shortly after the Labor Department's monthly jobs report, which did not meet economists' expectations, and yet another indigestion-inducing news item on trade and tariffs — elicited social-media discussion of potential big-picture economic ramifications.
*U.S. JULY ISM NON-MANUFACTURING INDEX AT 55.7; EST. 58.6
Big drop in ISM.. new orders falling to 57.0 (versus 63.2). First signs that Trump's trade war is starting to bite for the US economy?
Our view is $USD macro cyclical dynamics has peaked. More misses will confirm this peak pic.twitter.com/eKmQLZZJxj

— Viraj Patel (@VPatelFX) August 3, 2018
July was only the second time in the history of the ISM Services report (since 1997) that Business Activity, New Orders, and Backlog Orders all dropped 5 or more points m/m. https://t.co/ZaRRZPyoTV pic.twitter.com/c0JwRkSn9E

— Bespoke (@bespokeinvest) August 3, 2018
However, Anthony Nieves, CPSM, C.P.M., A.P.P., CFPM, Chair of the Institute for Supply Management® Non-Manufacturing Business Survey Committee, says that vital seasonal context is necessary when analyzing the July figures. Go back to the second paragraph: While other factors certainly can be at play, that the two previously-referenced "low" NMI® figures were both from August is significant.
"Historically in the non-manufacturing sector — and last year was an exception because, if you look at the numbers, we powered through it — we have a slowdown in the summer," Nieves says. "People go on vacation and hiring slows, then we pick up and build up going into the holiday season. I don't think it's a (major worry) right now because the economy is strong. There are enough good dynamics in place versus adverse ones."
ISM®'s editorial position on the Report On Business® is to refrain from speculation on what it means for the future of markets and the economy, preferring to let the numbers speak for themselves. Another reason: One month of data is hardly sufficient, Nieves says, to make a proclamation on the country's economic direction. "There was a concern that (the economy) would overheat, and this little cooling off helps us see where we'll go," he says. "Let's see how things trend out for three or four months instead of looking at one month."
The Employment Index was up 2.5 percentage points to 56.1, an increase that belied the monthly jobs report. Nieves says that could be the result of companies responding to capacity constraints in recent months by stepping up hiring to meet demand. Although the New Orders Index decreased 6.2 percentage points to 57.0, that is still a solid figure, indicating that there is likely a lot of business in the pipeline.
"For these industries, labor is the key factor," Nieves says. "The labor pool has had shrinkage in some industries. With how fast volume had grown across the sector, it was a matter of trying to keep up with the demand. When you see an Employment (Index) uptick even though the jobs report came in flat, it's about playing catch-up and handling capacity requirements from the past as well as what might be there going forward."
.@ISM® Report On Business® survey respondent in health care and social assistance: "There has been little change in business activity, despite all of the political turmoil. Patients get sick regardless of what is going on in the economy." https://t.co/Y5vIQ5EE7p #ISMROB #economy

— Dan Zeiger (@ZeigerDan) August 3, 2018
The Report On Business® roundup:
Bloomberg: U.S. Service Industries Expand at Slowest Pace in 11 Months. "The slump in the gauge of service providers — which accounts for about 90 percent of the economy — is a reminder that U.S. growth will be hard-pressed to sustain the second-quarter pace that was the fastest since 2014."
ISM Non-Manufacturing Index, like its Manufacturing counterpart, saw a noticeable pullback in July, falling -3.4 points to 55.7, still in expansion territory. New orders fell -6.2 points to 57.0, which is still pretty strong. Price pressure, however, rose +2.7 points to 63.4. pic.twitter.com/D6WycuJtab

— Patrick Chovanec (@prchovanec) August 3, 2018
CNBC: Services Sector Activity Misses Expectations in July, But Still Shows Expansion. "The majority of the 16 service industries which responded to the survey cited escalating trade tensions as a primary concern. The tit-for-tat tariffs between the U.S. and other global economic powers took a bite out of business activity despite positive sentiment on domestic conditions."
MarketWatch: ISM Services Index in July Falls to 11-Month Low. "The second-longest postwar economic expansion continues to be the driving force behind gains, as the index has been above the level indicating expansion for 102 consecutive months. Service businesses are more insulated anyway."
The Wall Street Journal: U.S. Service Industries Lose Momentum. "Service industries make up most of the economy. The report suggests the sector remains healthy and growing—sales, production and exports all continued to rise as they have been in recent years. But growth in each slowed last month."
In case you missed Wednesday's ROB Roundup on the release of the Manufacturing ISM® Report On Business®, you can read it here. For the latest content on the PMI® and NMI® reports, use #ISMROB on Twitter.