Report On Business® Roundup: December Services PMI®
January 06, 2023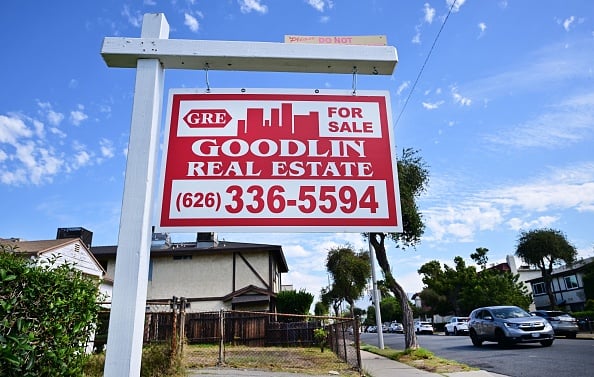 The U.S. economy's game of hardball continued on Friday: Soon after the release of a federal jobs report that was considered at least an extra-base hit, the Services ISM® Report On Business® dropped, throwing the procurement and financial worlds a brushback pitch.
The Services PMI® for December was a surprise: The composite index reading of 49.6 percent was a 6.9-percentage point drop from the previous month and signaled contraction for the first time in 2½ years. For much of 2022, consistent strong growth in the services sector — which makes up more than 85 percent of U.S. gross domestic product (GDP) — was a potential firewall against a recession. On Friday, such sentiment waned.
Folks were beared up into today's NFP and then the ISM Services number jolted them. Double whammy.

— Robert Lee (@roberee) January 6, 2023
However, markets reacted positively, in hopes that the data might help call off the U.S. Federal Reserve. Signs that the Fed's interest rate hikes in 2022 are helping slow inflation (and the overall economy) have been evident for months in the Manufacturing PMI® numbers, and December might have provided the first signs of a major impact in services, particularly in the Real Estate, Rental & Leasing industry (more on that later).
Still, in a conference call with reporters, Anthony Nieves, CPSM, C.P.M., A.P.P., CFPM, Chair of the Institute for Supply Management® Services Business Survey Committee, cautioned: "Two or three months, that's a trend. This is one month. I believe that with the other (indicators) that are in positive territory, I don't think it will be a long, drawn-out contraction, even if there's another month like this."
The primary sources of the overall decline were as subtle as a solar flare: Double-digit drops in the Business Activity (54.7 percent, compared to 64.7 percent in November) and New Orders (45.2 percent, down from 56 percent) indexes. With the Employment and Supplier Deliveries indexes below 50 percent, three of the four readings that directly factor into the PMI® were in contraction in December.
Good afternoon !
Bad news, is good news for markets today
(ISM Services Report).
Also, good news is good news for markets today
(Employment Situation Report).

Go figure ! 😂

— fred walton (@fredwalton216) January 6, 2023
While many supply chain issues have eased in recent months, Nieves explained, some companies are holding off on new orders while burning inventory built from accelerated buying earlier in the year. "That's especially true in retail and other industries with longer cycle times and more demand pull," he said. "Those companies have slowed down after higher order frequencies in the past. It could be a temporary adjustment; we'll know more in January and February about how it's trending."
The holidays are typically a slow time for Real Estate, Rental & Leasing (RER&L) — the largest U.S. services industry, accounting for 13.7 percent of the sector's GDP — and especially so amid tightening Fed monetary policy. Wrote a Business Survey Committee respondent: "High interest rates for mortgages have slowed sales dramatically."
Among 18 services industries in December, RER&L reported the largest decrease overall, as well as in business activity and new orders. Information, also one the big-six services industries, had a similarly sluggish month. With many respondents reporting robust holiday demand, RER&L and Information might have been a drag on the entire sector.
The Information industry's recent struggles — particularly mass layoffs at technology companies — were felt in the Employment Index, which continued its mild yo-yo between expansion and contraction, falling to 49.8 percent.
Though it zig-zagged between expansion and contraction eight times in 2022, the Services #ISMPMI #Employment Index was somewhat stable, with a spread of just 6.6 percentage points between highest (54% in March) and lowest (47.4% in June) readings. https://t.co/QoCtWmIhL9 #economy pic.twitter.com/vFvwPLyQnu

— Dan Zeiger (@ZeigerDan) January 6, 2023
The reading, released 90 minutes after the U.S. Bureau of Labor Statistics reported a better-than-expected 223,000 nonfarm payroll jobs were added in December, is a product of multiple frustrations, Nieves said. While tech companies are laying off employees after bulking up head counts earlier in the pandemic, such industries as Health Care & Social Assistance continue to have trouble finding qualified workers.
A December decrease in the Services PMI® is not unusual; that has happened in seven of the last 10 years, including a seasonally-adjusted 6.1-percentage point drop in 2021. Nieves reiterated that one month does not make a trend.
"I'm not trying to be a constant optimist here, but we had such strong growth throughout 2022," he said. "There's been some pullback in some areas, but January is a pivotal month in which we usually see services sector activity increase going into February. Hopefully, (this year) will match that history."
The Report On Business® roundup:
Bloomberg: U.S. Services Gauge Shrinks Unexpectedly in Worst Slide Since 2020. "The nearly 7-point decline from the prior month was the largest since the immediate aftermath of the pandemic. … The disappointing services reading brings the overall gauge more in line with ISM's manufacturing data, which showed earlier this week that factory activity contracted for a second month in December."
CNBC: December ISM Non-Manufacturing PMI Index Moves Under 50. "Every eye is going to be glued to this; it's all about the services sector," analyst Rick Santelli said. "The index itself moved under 50 percent, into contraction mode at 49.6 percent. We haven't been under 50 since May 2020, when it was 45.2 percent. That's not good. … We look at (the Prices Index): 67.6 percent, the lightest since January 2021. That's something the markets are definitely going to pay attention to."
Financial Times: U.S. Services Sector Contracts For the First Time Since May 2020. "Survey respondents noted that customer orders are softening, with some being cancelled. Those in the construction and real estate industries noted higher interest rates have slowed sales 'dramatically,' with builders shifting to rental projects as potential home buyers are priced out of the sales market by higher interest rates."
Mace News: Services Sector Posts First Contraction Since May 2020 on Slower New Orders, Jobs. "(Nieves) told reporters that the U.S. services sector saw strong growth in 2022 and that it is too early to judge how it will perform in 2023 by just looking at a single month of soft data and things should pick up after a post-holiday season slowdown."
Large miss in ISM services PMI, 49.6 for Dec vs market consensus 55.0 and Nov's 56.5. First contractionary reading since COVID recession. New orders fared badly, 45.2 in December vs 56.0 in November. Over the last 25 years, below 50 result nearly always equate with recession. pic.twitter.com/ugj7Qrt6eE

— Ken Kim (@KenKim_1) January 6, 2023
MarketWatch: First Negative ISM Reading Since Early Pandemic Offers More Evidence Economy is Slowing. "The huge service side of the economy had been growing steadily, but the latest ISM reading suggests erosion in business conditions at the end of the year. … The U.S. employment report for December, however, indicated that service companies are still hiring. especially in health care, (as well as) leisure and hospitality. Yet hiring is bound to slow, economists say, as rising interest rates depress the economy."
Reuters: U.S. Service Sector Contracts in December, Price Increases Slow. "The weakness in the services sector came in the wake of another ISM survey this week showing manufacturing slumping for a second straight month in December. The Federal Reserve's fastest interest rate-hiking cycle since the 1980s as it battles inflation is dampening demand across the economy, though the labor market remains resilient."
The Wall Street Journal: Dow Jumps More Than 600 Points After Jobs Report Shows Slowing Wage Gains. "Some signs still point to economic weakening. Institute for Supply Management®'s closely watched barometer of business conditions at service-oriented companies, released Friday, fell to 49.6 percent in December from 56.5 percent in November—the first time it had showed a contraction since early in the pandemic. Any reading under 50 percent indicates a contraction of activity."
In case you missed Wednesday's Report On Business® Roundup on the release of the December Manufacturing PMI®, you can read it here. The Hospital PMI® will be released on Monday. For the most up-to-date content on the three indexes under the ISM® Report On Business® umbrella, use #ISMPMI on Twitter.
(Photo credit: Getty Images/Frederic J. Brown/AFP)