Report On Business® Roundup: December Manufacturing PMI®
January 04, 2023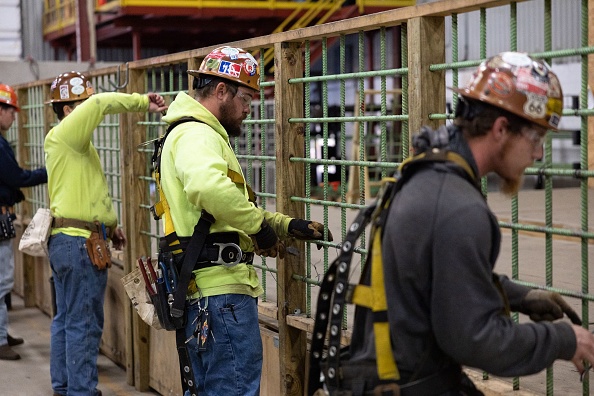 The Manufacturing ISM® Report On Business® on Wednesday revealed a second straight month of contraction in U.S. factory activity, fueling concerns that the economic recession that has been speculated and feared for more than a year is just around the corner.
While the Manufacturing PMI® registered 48.4 percent in December, a 0.6-percentage point decrease from the previous month, it is relevant to a theme in this space since 2018: Regarding ISM® Report On Business® index readings, location is often more important than direction. The PMI® number indicates a contraction, but it's a mild one — and future direction is largely in the hands of buyers, said Timothy R. Fiore, CPSM, C.P.M., Chair of the Institute for Supply Management® Manufacturing Business Survey Committee.
"The big story with the ISM Manufacturing PMI® is the lack of demand," Fiore told Bloomberg TV on Wednesday. "We saw that (in November), and it continued. The New Orders Index number had the biggest impact on the PMI®, easing off again. … We're waiting for buyers to reenter the market and (refill) order books so material gets flowing at the proper lead times."
However, the direction is stronger in some industries, Fiore said. He noted that among the 18 manufacturing industries, 31 percent posted a composite PMI® below 45 percent. That's up from 13 percent in November.
The Manufacturing PMI® data and a better-than-expected federal Job Openings and Labor Turnover (JOLTS) Survey for November that revealed 10.46 million available jobs in the U.S. boosted markets early on Wednesday. However, some of those gains were erased after U.S. Federal Reserve (Fed) meeting minutes revealed interest rate cuts are unlikely until it's clear that inflation has cooled.
One of the most user-friendly aspects of the ISM® Report On Business® — which last week was cited as one of 10 indicators to watch for the U.S. economy in 2023 by The Washington Post — is that the index readings quickly show what is boosting or ailing a sector. For manufacturing in December, continuing sluggishness in the New Orders Index (45.2 percent, a fourth straight month of shrinkage) is hampering the Production Index (which went into contraction at 48.5 percent), even as factories work through backlogs (the Backlog of Orders Index registered 41.5 percent).
Such buyer hesitancy persists despite a Supplier Deliveries Index reading (45.1 percent) indicating faster performance and the Prices Index at 39.4 percent — take away two months in 2020 at the onset of the coronavirus pandemic, and that's the lowest number in nearly seven years (38.3 percent in February 2016). Lower prices, faster supplier deliveries and contracting backlogs are typically a recipe to stimulate new orders, but not in December.
The good news is that inflation is visibly cooling as a result of reduced activity, lower freight costs, lower energy prices and reduced input costs. pic.twitter.com/qhg7TwYCE3

— Gregory Daco (@GregDaco) January 4, 2023
Fiore told a conference call of reporters on Wednesday that many suppliers are still seeking extended lead times, and purchasers are balking.
"Prices are down, but not where people want them to be," Fiore told a conference call of reporters on Wednesday. "I think an issue is suppliers are still being stubborn on lead times, and buyers are calling that bluff. So, that needs to break. … The production decline might have been a sigh of relief for some manufacturers to get ready for January and February output. But the demand needs to come back."
Business Survey Committee respondents' comments revealed that December — a month typically impacted by seasonal factors — was a month for manufacturers to exhale on multiple fronts, Fiore said. "A lot of focus shifted to 2023," Fiore said.
Many executives and supply managers took extended vacations or simply regrouped from a tumultuous and challenging 2022. Wrote a survey respondent in Nonmetallic Mineral Products, "The manufacturing plants are nearing their annual outage periods, and some TLC is needed to keep things running."
One dynamic that bucked the seasonal trend is employment. December is usually not a month for head counts growth, but the Employment Index increased 3.0 percentage points to 51.4 percent. "I was surprised to see that. That may have been an anomaly. We'll see what happens in January," said Fiore, who added that 66 percent of reporting companies are still attempting to hire.
"Few reasons to be bullish about manufacturing." @kieranc_econ on ISM Manufacturing #PantheonMacro

— Pantheon Macro (@PantheonMacro) January 4, 2023
The Report On Business® roundup:
Barron's: Manufacturing Data Point to Shrinking Economy. This Is the Silver Lining. "The (Prices Index), meanwhile, came in at 39.4 percent, indicating inflation in moderating. Prices are falling faster than they were in November when the index registered 43 percent. Investors will hope that and other signs that inflation is easing will lead the Federal Reserve to ease up on the rapid interest-rate increases it has rolled out to rein in rising prices. Higher rates are a big reason the economy has slowed."
Bloomberg: U.S. Manufacturing Contracts for a Second Month, Prices Ease. "The ISM index dropped 10.4 (percentage) points in 2022, the biggest annual retreat since the Great Recession. … Taken together, the data highlight how the shift in consumer spending preferences toward services and away from goods paired with rising interest rates and waning global economic activity are weighing on factories."
CNBC: Job Openings Hold Strong Despite Rate Hikes; Manufacturing in Contraction. "(The PMI® was) 48.4 percent, very close to expectations. Keep in mind that's the lowest level (since) May 2020," analyst Rick Santelli said. "If we look at prices paid, this is very important: We know services is moving higher on the inflation front, but the good news is this is moving down — 39.4 percent is the lowest level of prices paid since April 2020. That should be considered on every front, Fed and investor, as very good news."
Mace News: ISM Manufacturing Index Slips Further in December, Indicating Overall Economic Contraction. "Asked about shrinking international trade volumes, Fiore said the U.S. manufacturing sector does not rely much on international markets, and that it is being affected more by softer domestic demand. China's reopening its economy may provide some benefit to the sector while there are no signs of improvement in the European economy, he added."
Recession sign? ISM manufacturing index fell to a two-and-a-half year low of 48.4 from 49 in Dec. driven by a further deterioration in the new orders index to 45.2, from 47.2-- a level consistent w recession.

— Jennifer Schonberger (@Jenniferisms) January 4, 2023
MarketWatch: ISM Shows Weakness in U.S. Factory Activity Spreading in December. "The ISM gauge has been trending lower for months as rising interest rates are weighing on sales and orders. The weakness in the factory sector is spreading to more and more industries. The lower prices will continue to push down core goods prices. Buyers now have pricing power."
Reuters: U.S. Manufacturing Sector Contracts, Prices Decline in December. "Fed officials and economists have always viewed supply chains, which were stretched early in the pandemic, as key to bringing inflation down to its 2% target. The significant improvement in supply as well as waning demand are already translating into monthly price decreases for goods. On a year-on-year basis, goods price increases have slowed considerably. Economists expect goods deflation this year."
ISM's Services PMI® will be unveiled on Friday, and the Hospital PMI® on Monday. For the most up-to-date content on the reports under the ISM® Report On Business® umbrella, use #ISMPMI on Twitter.
(Photo credit: Getty Images/Megan Jelinger)