The Monthly Metric: Getting a 'Good Grasp' of Spend
August 30, 2022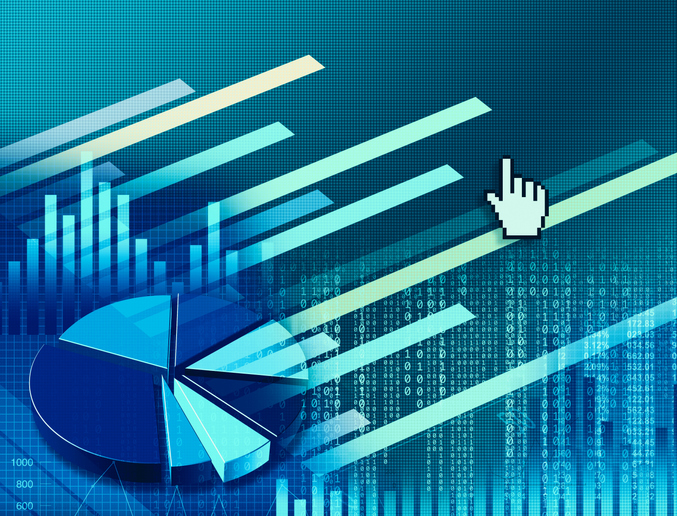 Good metrics require good data — a resource whose full potential remains unrealized for many supply management organizations. This was affirmed by the 2022 Data and Analytics Study by Institute for Supply Management® (ISM®) in conjunction with North Carolina State University in Raleigh, North Carolina; the results are discussed in the September/October issue of Inside Supply Management®.
Supply management organizations can take the lead in improving their companies' data quality and governance, and an ideal place to start is with spend, says Denis Wolowiecki, Executive Managing Director of CAPS Research, the Tempe, Arizona-based organization in strategic partnership with Arizona State University and ISM. However, many organizations are ill-equipped for such an endeavor because they lack proficiency on tracking spend, he adds.
"It's a fundamental flaw at many companies," Wolowiecki says. "I've walked into a lot of places with poor control on spend. They don't have the tools around spend or spend analytics. … You can't do anything without a good grasp of your spend."
With more than a third of revenue at most companies devoted to sourceable spend, high-quality data and analytics can enable better decision-making, improve managerial control and lead to substantial cost savings. With that in mind, this edition of The Monthly Metric reviews some of the spend analytics discussed in the space since 2017.
Addressed Spend as a Percent of Sourceable Spend
Synopsis: This metric is designed to gauge a supply management team's workload in a reporting period by measuring the spend it actively controls. CAPS Research defines addressed (or touched) spend as the portion of managed spend where an action (for example, sourced, bid, negotiated or indexed) is taken during the current reporting period.
Insight: "There's a lot of spend that's on autopilot or is something an organization doesn't spend on every year, or there's a long-term agreement in place. Whatever the reason, it's not being touched or actively managed, or supply managers don't have to exert professional activity around it. The addressed spend becomes helpful to understand the baseline workload of an organization." — Wolowiecki.
Active Suppliers Accounting for 80% of Sourceable Spend
Synopsis: This percentage indicates how well a procurement organization's resources are being leveraged, especially in an era of lower supply management head counts within companies. A high percentage suggests a fragmented and less-manageable supply base, while a lower figure indicates more control and reliance on trusted suppliers — but could also signal that a procurement team is failing to generate competition.
Insight: "If you start looking at too many suppliers with a reduced head count, you will be more dependent on technology or alternative ways of managing that degree of complexity. That will be a balancing act. It should be one of the factors that plays into how many more suppliers you look at: How can you resource adding and managing them?" Jim Fleming, CPSM, CPSD, ISM Manager, Product Development and Innovation.
Percentage of Spend Influenced by Procurement
Synopsis: This metric is similar to spend under management, but many procurement leaders prefer a definition of spend influenced — sourcing performed by supply managers or other stakeholders through a process designed or approved by the procurement organization.
Insight: "It could be a light touch or a heavier one, but either way, that's influence. What percentage of spend is risk managed? What percentage is devoted to managing supplier performance? What percentage if competitively bid? To me, they should be put in the same (measurement) of spend management, even if there are different definitions of it." Chris Sawchuk, principal and global procurement advisory practice leader for The Hackett Group, a Miami-based business consultancy.
Managed Spend Per Category Management Employee
Synopsis: This metric is more focused than such analytics as spend under management, with its scope limited to category managers, which make up about 12 percent of a typical company's supply management head count. The metric can indicate performance beyond controlling costs and creating value — it can show how well a category-management team drives innovation.
Insight: "Companies that are becoming successful in their strategic shift are getting category managers that not only understand spend, but truly manage it effectively. They're not trying to do a million different things or wear a million different hats. They are a dedicated organization, a dedicated group that is empowered to maximizing the value of their (products or services)." — Fleming.
Cost of Procurement as a Percentage of Spend
Synopsis: This metric is a barometer of organizational efficiency, especially in an era when supply managers' budgets are flat or declining. Also, the metric is a good starting point for diagnosing an organizational deficiency.
Insight: "Cost of procurement, when you first look at it, can appear like (an organization) is doing really well compared to the benchmarks. But I tell an organization to identify what it has and what it's doing at that number, and what it's not doing and doesn't have. And as we start to go through that, they start realizing that maybe they're not as good as they thought they were, especially when you make those apples-to-apples comparisons." — Sawchuk.
Procurement Savings
Synopsis: For this metric, savings is defined as the price paid for a good or service, as compared to previous reporting periods and objective market data. A procurement department should not only measure savings against itself, but other organizations.
Insight: "You'll want to measure if you found a clever way to save, but a more interesting way to look at it is, 'What did we do against the market as a whole — that is, what everyone else in the country is paying for these materials? You want to compare your performance, up or down, to the relative movements of the market. That's a factor some (practitioners) overlook." — Mark A. Crowder, C.P.M., a specialist master at Deloitte Consulting.
To suggest a metric to be covered, email me at dzeiger@ismworld.org.
(Image credit: Getty Images/Sean Gladwell)