Inside Supply Management Magazine
The Monthly Metric: Managed Spend Per Category Management Employee
November 18, 2019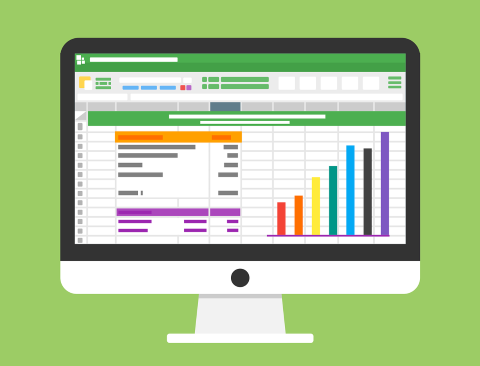 Category management has become a highly strategic discipline, exemplified by Institute for Supply Management® including it among 16 core competencies in the ISM Mastery Model®. And it's a sure bet than an analytic measuring category-management effectiveness is among a strategic procurement organization's KPIs.
In an era where companies are eager to spend in a growing economy, yet many have flattened or shrunk their head counts, sound category management is especially vital, says Jim Fleming, CPSM, CPSD, Program Manager, Certification at ISM. "Companies that are becoming successful in their strategic shift are getting category managers that not only understand spend, but truly manage it effectively," he says. "They're not trying to do a million different things or wear a million different hats. They are a dedicated organization, a dedicated group that is empowered to maximizing the value of their (products or services)."
Managed spend per category management employee is more focused than such metrics as (1) managed spend per supply management employee and (2) spend under management. Since the metric's scope is limited to certain employees and transactions — category managers make up about 12 percent of a typical company's supply management head count — its definition is less likely to vary from one organization to the next, a common criticism of spend under management. The analytic can indicate performance beyond controlling costs and creating value, Fleming says; it can show how well a category-management team drives innovation.
Meaning of the Metric
The ISM Mastery Model defines category management as the "process of overseeing and maximizing the financial and operational value of a group of related commodities, products or services by identifying and monitoring total spend and consumption; keeping abreast of market shifts, new alternatives or inventions; forecasting market supply and demand; and continuously evaluating supplier performance to drive down cost, improve supplier performance, respond to changing business requirements and enhance stakeholder satisfaction."
Category managers are on the front lines of sourceable spend. "A good category-management team takes a company from spending money on what it needs to buying things more efficiently," Fleming says. "(Category managers) are focused on predicting the future health of the supply chain and supply base, and they order accordingly. That can help an organization manage inventories better."
According to the annual The Metrics of Supply Management (Cross-Industry) Report by CAPS Research, the Tempe, Arizona-based program jointly sponsored by Arizona State University and ISM, category managers are generally being entrusted with more spend. In the 2017 report, the annual managed spend per category management employee was US$222 million in the aerospace and defense industry, $86 million in financial services, $52 million in industrial manufacturing, $124 million in petroleum and $164 million in utilities.
That figure has risen in four of the five industries. In the 2019 CAPS Research report, the annual managed spend was $141 million in financial services, $97 million in industrial manufacturing, $186 million in petroleum and $209 million in utilities. The aerospace and defense figure fell to $110 million, which could be due to an increase in category managers thanks to the sector's growing emphasis on boosting startup companies, as well as aircraft order backlogs being fulfilled.
"The numbers show that there is a strategic focus, where companies are depending more on (category managers) who are getting more efficient," Fleming says. "They're able to manage more money because economy is stronger and companies are buying more, but the efficiencies are starting to go in. So, despite a relatively flat head count, category-management teams are getting more value as a function."
The Category Management Toolbox
What are category managers doing to create value? The topic was the focus of a session at the ISM2019 Annual Conference in Houston in April. "It's a really interesting mix of skills," Janet Hartley, Ph.D., a professor in the College of Business at Bowling Green State University in Bowling Green, Ohio, told ISM2019 attendees. "You need someone who's analytical, as well as someone who is creative and entrepreneurial."
For a primer, go back to the ISM Mastery Model definition: Effective category managers are aware of their companies' overall business objectives and have aligned their goals and processes with them. They have good communication with stakeholders. They are on top of market trends. They continuously monitor and improve supplier performance. They have good spend visibility. And they are leveraging technology and advanced analytics.
"(Category managers) can work with suppliers to find innovation," Fleming says. "That's something that in the past has gotten lost (due to the focus on) the bottom line. Good category mangers can start working and understanding where the company needs to go with product launches and getting suppliers engaged earlier. So, you can use early supplier involvement to bring products to market sooner, which drives top-line revenue growth."
Managed spend per category management employee measures more than the level of budget trust a company has in its category managers. The metric can also serve as a gauge of category managers' resourcefulness, innovation and influence.
"Supply management has always been a cost-reduction organization. Now, companies want the function to innovate and add to the top line," Fleming says. "A category-management team understands when new products are coming, the quantity to look for, and the proper specifications. Category mangers can look into the future, so to speak, to ensure supply base capability and work with R&D to benefit the whole business, instead of just pieces of it."
To suggest a metric to be covered in the future, leave a comment on this page or email me at dzeiger@instituteforsupplymanagement.org.
Extra Point
The next Analytics for Supply Management 1: Fundamental Concepts & Techniques (formerly Business Analytics for Procurement) workshop from ISM Seminars is December 3-4 in Orlando, Florida. The instructors are Fleming and Amanda Prochaska, president of HPP, Inc., a Dallas-based provider of supplier development programs.