Report On Business® Roundup: July Services PMI®
August 04, 2021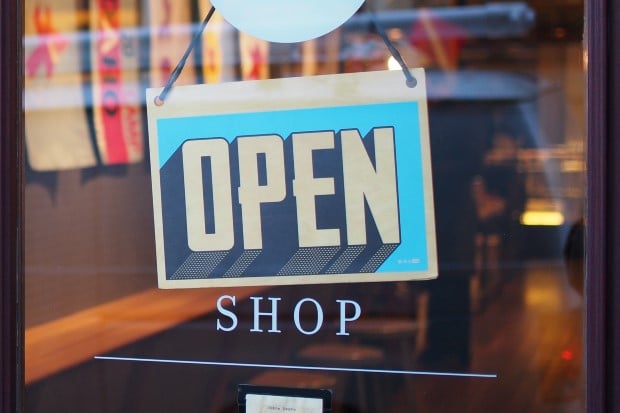 As the Manufacturing ISM® Report On Business® affirmed on Monday, companies and supply chains have overcome coronavirus pandemic hurdles to keep the U.S. economy running. The same can be said for services — which is especially critical because that sector is where most Americans work and do business.
On Wednesday, amid rising COVID-19 cases and hospitalizations across the country due to the powerful delta variant, the Services ISM® Report On Business® composite index set an all-time high for the third time in five months. The Services PMI® of 64.1 percent topped the previous record of 64 percent in May; the March reading was 63.7 percent.
ECONOMY WATCH: Surprising to see the ISM services survey hit the highest level on record in July. Touches 64.1% vs prior 60.1%. Hotels, restaurants, entertainment see booming sales, but survey mostly carried out before delta sparked new govt rules. Good news - with a caveat ...

— Jeffry Bartash (@jbartash) August 4, 2021
The July Services PMI® data indicates the delta variant has not abated pent-up demand or significantly slowed the full-reopening process for businesses, Anthony Nieves, CPSM, C.P.M., A.P.P., CFPM, Chair of the Institute for Supply Management® Services Business Survey Committee, told a conference call of reporters on Wednesday. However, he added, it's a threat — especially considering that July sector growth could have been even stronger if not for labor shortages, due in part to continuing pandemic-related hesitancy among prospective workers.
"Right now, it doesn't seem to be negatively impacting business, but if there are more hospitalizations, that will cause some pullback on business levels," Nieves said. "From this report and the all-time index high, it seems like the economy is pushing forward hard. (The delta variant) is not impacting business, but the potential is there."
For markets that typically ride the daily roller-coaster of real-time economic data, Wednesday morning was an especially bumpy ride. A monthly private-payrolls report from ADP and Moody's Analytics failed to meet analysts' expectations, with 330,000 positions added in July. That caused indigestion among traders, until the release of the Services ISM® Report On Business® at 10 a.m. ET shifted sentiments, particularly in the bond market.
"You see (treasury) yields popping? There's a good reason yields are popping here," CNBC analyst Rick Santelli said. "Because in July 1997, we had our first numbers from ISM's Services (report), and today's (composite) number for July is 64.1, which (eclipses) May at 64.0 as the highest ever. So, this is a big number, and it does underscore that we have a lot of challenges with the reopening, but at the heart of it, there's a lot of horsepower there."
In July, the Services PMI® galloped in big part to gains in the Business Activity Index, which increased 6.6 percentage points to 67 percent, and the Employment Index, which offered a contrast to the disappointing ADP/Moody's data. After falling into contraction territory in June, the Employment Index registered 53.8 percent, up 4.5 percentage points. However, businesses struggling to fill open positions remained a theme.
Wrote a Business Survey Committee respondent: "Trying to aggressively fill positions. (However, it is) very difficult to get positions filled. (We are) still using agency clinical staffing. Looks like people don't want to work in the lower support service areas."
Last week, the U.S. Commerce Department announced an initial estimate of 6.5 percent annualized gross domestic product (GDP) growth during the second quarter, with much of the fuel from accelerated services spending. In ISM's Manufacturing report, subindexes that measure demand suggested that an equilibrium with supply was getting closer, but there appears to be so such relief in the services sector.
The #ISM Services Index climbed to a record high in July. The business activity, new orders, and employment subcomponents all grew last month. Negatively, the prices paid index rose to a 16-year high, indicating continued inflationary pressures. #economy #inflation pic.twitter.com/3TnLso8vCx

— Cetera Investment Management (@ceteraIM) August 4, 2021
The Supplier Deliveries Index increased 3.5 percentage points to 72 percent, and the Backlog of Orders Index registered 63.5 percent, down just 2.3 percentage points from June's figure, which was an all-time high. As a result, the Inventories and Inventory Sentiment indexes remained in contraction territory, and pricing pressures continued. The Prices Index was up 2.8 percentage points to 82.3 percent, its third-highest reading ever.
"(Those numbers) are directly correlated to the capacity issues in the supply chain," Nieves said. "Not just with material and labor shortages, but also the modes of transportation — port congestion, slower rail deliveries and (a lack of) available trucks and drivers. So, a lot of industries are using up inventory faster than they can replenish it."
He continued, "Inflation is coming into the picture more and more, but it appears to be transitory, due to the lack of balance between supply demand. It could be some time before the supply catches up."
If you watch closely, markets moving on every data point. Bond yields dip, NAZ up, then reverse after ISM Services beat and Fed comments.

However..... step back and watch from a distance.....better vantage point to assess what is really going on.

— Andrew Horowitz (@andrewhorowitz) August 4, 2021
The Report On Business® roundup:
Associated Press: Growth in U.S. Services Sector Hits Record High in July. "Growth in the U.S. services sector, where most Americans work, increased to a record pace in July even as businesses continued to face challenges in hiring workers. … On Monday, (Institute for Supply Management®) reported that growth in manufacturing had slowed for a second straight month amid on-going supply-chain problems."
Bloomberg: U.S. Service Industries Expanded at a Record Pace in July. "(The) report underscores how supply constraints are limiting faster growth in the (coronavirus) pandemic-battered sector and pushing prices higher. Order backlogs — which rose to a record in June — remain elevated and inventories contracted for a second straight month, indicating demand continues to outstrip supply."
And just like that, 10Y yield pops to 1.19% on July ISM Services Index coming in almost four points above estimates at 64.1, also above June read of 60.1.

— Liz Young (@LizYoungStrat) August 4, 2021
MarketWatch: A Big Part of the Economy Saw Explosive Growth in July, ISM Shows, but Delta Poses Fresh Threat. "Companies that provide services such as dining, accommodations, entertainment and leisure finally saw a sense of normalcy in the spring and early summer as more people got vaccinated and coronavirus cases shrank. These businesses suffered greatly early in the pandemic. Yet the sudden explosion in new delta cases is causing fresh strains on their business."
Reuters: U.S. Services Sector Index Races to Record High in July. "Demand is rotating back to services as nearly half of the population has been fully vaccinated against COVID-19, allowing people to travel, frequent restaurants, visit casinos and attend sporting events among services-related activities that were curbed early in the pandemic in favor of goods."
Strong beat for July ISM Services at 64.1 vs. 60.5 est. & 60.1 in prior month; new orders, business activity & new export orders all stronger; prices paid ticked up along with supplier delivery times … fortunately, employment component back in expansionary territory pic.twitter.com/6e6NBpxuY8

— Liz Ann Sonders (@LizAnnSonders) August 4, 2021
The Wall Street Journal: Stocks Fall, Bonds Rally on Weak Jobs Data. "Activity in the U.S. services sector accelerated in July from the previous month, according to data from a survey compiled by Institute for Supply Management®. The purchasing managers index increased to 64.1 in July, a record, from 60.1 in June and exceeding economists' expectations."
In case you missed Monday's Report On Business® Roundup on the release of the July Manufacturing PMI®, you can read it here. ISM's Hospital PMI™ will be released on Friday. For the most up-to-date content on the three indexes under the ISM® Report On Business® umbrella, use #ISMPMI on Twitter.