Report On Business® Roundup: March Services PMI®
April 05, 2021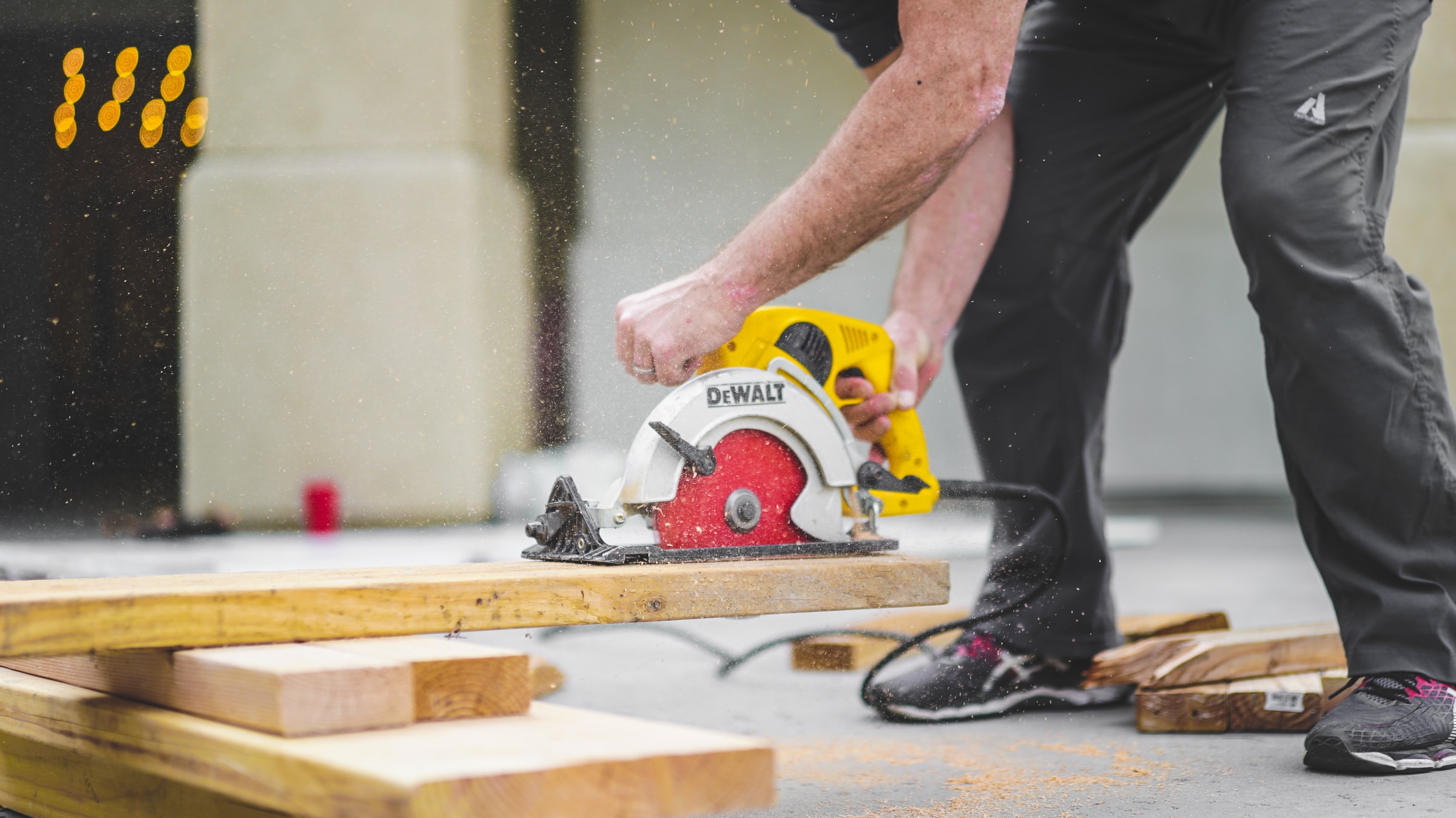 The ISM® Report On Business® was first published 90 years ago, so it has measured thousands of months of activity in the U.S. manufacturing and services sectors. However, it's possible that few months will prove to be more pivotal than March 2021.
In recent months, the composite Manufacturing PMI® and Services PMI® data suggested that the U.S. economy was climbing out of the coronavirus (COVID-19) crater. In March, vaccines distribution accelerated, public-health restrictions on business loosened, and pent-up consumer demand emerged. Those dynamics have been affirmed — with historic authority — by the most recent Report On Business® numbers.
Add this one to "blow out" economic releases: ISM services PMI at 63.7% along with the words "all-time high". Employment component at 57.2%, prices at 74%. @ISM https://t.co/4Vnv3qxp8b

— Mark Hamrick (@hamrickisms) April 5, 2021
Four days after Institute for Supply Management®'s manufacturing report indicated the highest monthly growth rate for factories since 1983, the Services PMI® for March registered 63.7 percent. That figure is an all-time high for the Services PMI®, which debuted in 2008. The subindex data dates back even further (to 1997), and the Business Activity and New Orders indexes reached record highs in March.
As the Services PMI® data was released on Monday, the Dow Jones Industrial Average and S&P 500 index were on their way to record highs. The ISM report was the latest in a parade of investor-pleasing developments, including the Biden administration's unveiling of its US$2-trillion infrastructure proposal and Friday's strong federal jobs report.
The @ISM® Report On Business® continues a recent run of positive #jobs data; the Services Employment Index increased 4.5 percentage points to 57.2%. Wrote an #ISMPMI survey respondent: "Have recalled everyone put on waivers and made new hires." https://t.co/uQ1RjqNOeL #economy

— Institute for Supply Management (@ism) April 5, 2021
"A lot of (the Services PMI® report) is based on what our respondents are telling us: Demand (is returning) after all that has gone on the past year, with the pullbacks in business because of COVID-19," Anthony Nieves, CPSM, C.P.M., A.P.P., CFPM, Chair of the ISM Services Business Survey Committee, told a conference call of reporters. "Restrictions are being lifted, businesses are reopening and we're starting to see increased participation across the board, both commercially as well as from the consumer."
And that leads to the same million-dollar question facing the manufacturing sector: Can supply chains keep up? The Supplier Deliveries Index increased just 0.2 percentage point to a still-lofty 61 percent; a high reading typically indicates increasing demand due to an improving economy. "Logistics delays and uncertainty are creating significant problems with suppliers and inventories. Also, (there are) cost concerns regarding inflated pricing due to logistics and shortages," wrote a Business Survey Committee respondent in Accommodation & Food Services, which had the highest rate of growth overall, as well as in business activity, new orders and employment, among the 18 services industries.
The Prices Index increased 2.2 percentage points to 74 percent, the highest reading since July 2008 (77.4 percent). While that's not as sky-high as the Manufacturing PMI Prices Index of 85.6 in March, Nieves said that there is a "trickle-down effect" with prices because factories provide many of the finished products used and sold in the services sector.
Companies responding to the ISM Services survey in March report strong business but also rising prices starting to filter down from manufacturing, as well as supply chain challenges. pic.twitter.com/paNdbfPjgW

— Patrick Chovanec (@prchovanec) April 5, 2021
Among the services commodities listed as up in price in March fuel and labor — two of the sector's biggest price drivers — as well as, once again, personal protective equipment (PPE). However, also listed were commodities more associated with manufacturing, including steel (for a seventh consecutive month), copper products and wood products. Semiconductors, a product in which shortages have bedeviled auto manufacturers, were listed in short supply.
Business Survey Committee respondents' comments indicated that some suppliers have included fuel- and pandemic-related surcharges. Nieves said, "When top-line revenue is down as much as it's been over the past year, (those surchargers) help cover some of that, as well as the cost of doing business."
The good news, Nieves said, is that services-sector prices have largely been driven by demand, not shortages. And companies have contingency plans: "Whether it's changing a product offering or service offering, companies will do what they have to do to adapt," he said. "Disruptions impact the consumer in the sense of availability, but (they won't) shut down businesses. It's just going to make them figure what are the work-arounds or alternatives. Companies are resilient."
Nieves concluded, "Right now, it's more of an inconvenience. We still have essential items, so that's the important part."
Boom: @ISM Services much stronger than expected in March, surging to 63.7 vs. 59 est. & 55.3 in prior month; headline number highest on record; new orders, business activity & employment all much stronger … prices paid component at highest since 2008 pic.twitter.com/E0cvbfVYgb

— Liz Ann Sonders (@LizAnnSonders) April 5, 2021
The Report On Business® roundup:
Associated Press: U.S. Services Surge to Record High in March. "The rollout of vaccines is encouraging Americans to return to normal life — shopping and eating out — and President Joe Biden's $1.9-trillion economic rescue plan is also likely to stimulate demand for services and juice economic growth. Although debate on economic policy often focuses on manufacturing, services — such as banks, retailers and restaurants — account for 71 percent of all U.S. jobs and 83 percent of private jobs."
Bloomberg: Service Industries in U.S. Expand at Fastest Pace on Record. "The report, covering the industries that make up almost 90 percent of the economy, follows figures last week showing manufacturers expanded by the most since 1983. Together, the data highlight accelerating economic growth as more Americans are vaccinated against the coronavirus, restrictions on business are rolled back and fiscal relief takes hold."
CNBC: ISM Non-Manufacturing Index Beats Expectations in March. "This is going to redefine positive data this morning," analyst Rick Santelli said. "Our read on the (ISM) services index for March; we were expecting a number around 59. (It is) 63.7. … The highest in the database was in 1997 at 62.0, so this blows that away. A really good number."
All-time high print in @ism services to match the ATH in the S&P...Great services report with solid internals. The commentary was bullish and likely would have been a stronger report without the TX winter storm.

— Marco Mazzocco, CFA (@MarcoMNYC) April 5, 2021
MarketWatch: U.S. Service Economy Soars in March as Vaccinations Rise and Restrictions are Lifted. "The economy is catching fire again as coronavirus cases decline, the weather warms, federal stimulus floods into the economy. The U.S. added the most jobs in March since last fall and hiring is likely to strong in the months ahead so long as the coronavirus is kept at bay."
Reuters: U.S. Service Sector Activity Index Jumps to Record High in March. Economists polled by Reuters had forecast the index rising to 59 (percent) in March. The survey added to a raft of reports from manufacturing to consumer confidence and employment in suggesting that the vastly improved public health situation and the White House's $1.9 trillion COVID-19 pandemic rescue package were providing a powerful tailwind to the economy.
ISM for Services at the highest level since when this movie was made pic.twitter.com/ihb5k2SN2D

— Karol Gotfryd, Easter worshipper (@GotfrydKarol) April 5, 2021
The Wall Street Journal: U.S. Stocks Climb on Signs of an Economic Rebound. "Institute for Supply Management®'s services index rose to an all-time high of 63.7 in March from 55.3 in February, ahead of economists' forecast of 59.2. … Recovery in services has lagged behind that of manufacturing, and investors have been watching for a pickup in industries like leisure, travel and restaurants to indicate a broader economic rebound. 'Manufacturing has been strong across the board, but it is easier to switch on a factory and start making cars. What we need to see is the services picking up,' said Altaf Kassam, head of investment strategy for State Street Global Advisors in Europe."
In case you missed Thursday's Report On Business® Roundup on the release of the March Manufacturing PMI®, you can read it here. ISM's Hospital PMI™ will be released on Wednesday. For the most up-to-date content on the three indexes under the ISM® Report On Business® umbrella, use #ISMPMI on Twitter.