Report On Business® Roundup: March Manufacturing PMI®
April 01, 2021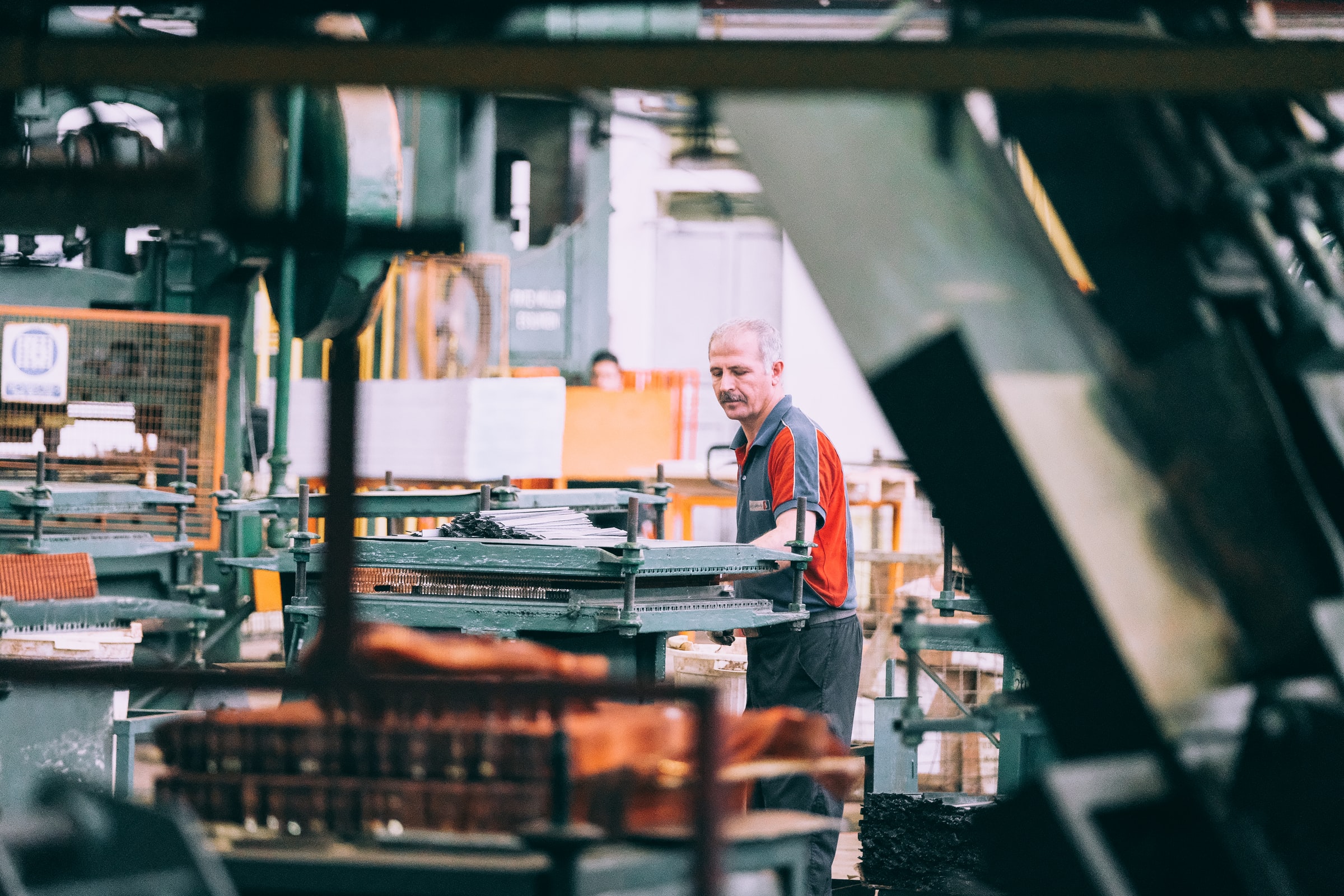 The last time the U.S. manufacturing sector posted the kind of month-to-month growth indicated in the March ISM® Report On Business® was more than 37 years ago — long enough to wonder what else was going on in the world then.
#ISMPMI indexes measure monthly rate of change, so perspective is necessary as the #economy returns from #COVID19 depths. But the last time the Manufacturing PMI® was this high was December 1983; here's the soundtrack for the week that report was released. https://t.co/R7TpJEVXV3 pic.twitter.com/uyNk91TBFb

— Dan Zeiger (@ZeigerDan) April 1, 2021
The Manufacturing PMI® registered 64.7 percent in March, exceeding analysts' expectations and extending stock gains that included a milestone for the S&P 500 index. While that composite-index number could elicit nostalgia about December 1983, there unquestionably is a lot more going on in the world now, and keeping the financial world happy requires supply chains to withstand all of the current-event challenges.
While there was a lot to like in the numbers — including the New Orders and Production indexes at their highest levels since 2004, the Customers' Inventories Index at an all-time low and the Backlog of Orders index at an all-time high — comments from members of the Institute for Supply Management® Manufacturing Business Survey Committee cited the strains from shortages of semiconductors and other raw materials, commodity price increases, struggles in filling vacant positions, supply chain disruptions from Texas to the Middle East and a global pandemic that refuses to go quietly.
ISM Manufacturing Index to 64.7. Highest level since 1983. Question now is can supply meet demand?

— Jeff Mills (@jeffmills_bmt) April 1, 2021
Timothy R. Fiore, CPSM, C.P.M., Chair of the ISM Manufacturing Business Survey Committee, told a conference call of reporters on Thursday that the U.S. economy has become more demand driven and even without issues related to the coronavirus (COVID-19), supply chains would have trouble keeping up. That was indicative in the Supplier Deliveries Index reading of 76.6 percent in March, exceeding the sky-high numbers in the early months of the pandemic and the highest since April 1974, at the end of a months-long global oil crisis.
"It's been a strong, V-shaped rebound on the manufacturing sector, and companies and their suppliers have not been able to react quick enough to staff up and convert materials into product for customers," Fiore said. This, he adds, often results in partial shipments designed to get products to customers more quickly, but orders requiring multiple deliveries diminishes availability of truck trailers and drivers — a circular supply chain strain that is not likely to abate soon.
Wrote a Business Survey Committee survey respondent in Machinery: "Widespread supply chain issues. Suppliers are struggling to manage demand and capacity in the face of chronic logistics and labor issues. No end in sight."
This "chaos and lack of precision," Fiore said, "is a challenge for manufacturing and supply chain people to deal with, but I would much rather have that challenge than a lack of demand." That dynamic is most evident with semiconductors, a commodity in short supply for the fourth consecutive month; the situation "will not be a short-term one," Fiore said.
repeating, from ISM: "Extended lead times, wide-scale shortages of critical basic materials, rising commodities prices and difficulties in transporting products are affecting all segments of the manufacturing economy."

— Jeff Cox (@JeffCoxCNBCcom) April 1, 2021
The factory-labor picture was positive in March. The Employment Index reading of 59.6 percent was the highest in three years, and the private-payrolls report by ADP and Moody's Analytics indicated 49,000 manufacturing jobs were added during the month, which is generally considered a strong number. However, vacant positions continue to be plentiful, and with unemployment benefits extended until September thanks to the American Rescue Plan, factory workers hesitant to risk COVID-19 exposure by returning to work can be more patient.
Despite the supply chain and employment challenges, the manufacturing sector is on a strong growth cycle, Fiore said.
"People have a bit more disposable income, and as the stimulus money comes in, that probably will have more of an impact," he said. "As the services side opens up more, I don't believe that will take anything away from the manufacturing side. I think there is going be quite a bit of overlay (in demand) that carries on all the way to 2022 — probably for at least the first quarter, if not the first half."
U.S. manufacturing is runnin🔥HOT🔥 pic.twitter.com/nRNXy8U3CC

— Lance Lambert (@NewsLambert) April 1, 2021
The Report On Business® roundup:
Associated Press: U.S. Factory Activity Expands at Fastest Pace Since 1983. "Americans have shifted their spending during the pandemic, as most consumers have been reluctant or unable to eat out, shop, or visit movie theaters as often as in the past. Instead, they have spent more on factory goods, such as new cars, furniture for expanded home offices, and workout bikes. Factories have steadily re-hired workers since last spring but have still only recouped about two-thirds of the jobs lost to the pandemic."
Barron's: U.S. Manufacturing Booms, but Supply and Labor Shortages Weigh on Outlook. "The March ISM is remarkable but likely won't last, says Ian Shepherdson of Pantheon Macroeconomics. First, he says, the spike in the index immediately follows the passage of the $1.9 trillion aid package, on top of an already-strong cyclical rebound in manufacturing. Second, China's PMIs, which usually lead the U.S. numbers by one-to-three months, have recently lost momentum, says Shepherdson. While those China readings don't signal outright weakness in the U.S., he says they do point to lower ISM readings."
The sample comments note the strength in demand and production in the manufacturing sector, but also cite weather, supply chain challenges and rising raw material costs as problems. In addition, firms are struggling to identify qualified talent for their operations.

— Chad Moutray (@chadmoutray) April 1, 2021
Bloomberg: U.S. Manufacturing Surges Most Since 1983, Underscoring Rebound. "(L)ean business inventories suggest robust output and orders to factories will be sustained in coming months. … With demand seen picking up in the summer months as more of the nation gets vaccinated against the coronavirus, producers may expect to see order books and assembly lines staying full."
MarketWatch: Surging U.S. Manufacturers Grow Faster in March as Key ISM Index Hits 38-Year High. "Manufacturers have led the U.S. rebound and production has returned close to normal, but a full recovery won't be possible until the global pandemic fades away. Supply chains around the world have been disrupted and that's making it harder for manufacturers to get the parts they need to meet rising demand for their goods."
Looks like a winner: US ISM Manufacturing Index jumped to 64.7 in March--far above the neutral 50 mark. The gain lifts the index to a 37-year high and removing any lingering doubts that the mfg sector's rebound is modest or shaky: https://t.co/Cny6Mxlwpj pic.twitter.com/x2OgCpV6fp

— James Picerno (@jpicerno) April 1, 2021
Reuters: U.S. Manufacturing Sector Index Races to 37-Year High in March. "(T)he massive fiscal stimulus could leave the economy pushing against domestic capacity constraints and fan inflation. Suppliers are already struggling to deliver materials to manufacturers, pushing up production costs. That has been most evident in the automobile industry, where a global semiconductor chip shortage has forced cuts in production."
The Wall Street Journal: Even Suez Canal Blockage Can't Hold Back Red-Hot Global Trade. "In the U.S., factory production and product sales soared in March, according to Institute for Supply Management, an industry trade group. Its index of factory activity — a measure that takes into account new orders for goods, production, inventory levels and commodity prices — rose to 64.7 last month from 60.8 in February. … The expansion — driven largely by American consumers venturing out in public again armed with government stimulus money — was broad based, with demand rising from every major industry, from restaurants to chemical companies."
ISM's Services PMI® will be unveiled on Monday, and the Hospital PMI™ on Wednesday. For the most up-to-date content on the reports under the ISM® Report On Business® umbrella, use #ISMPMI on Twitter.