Report On Business® Roundup: July Manufacturing PMI®
August 02, 2021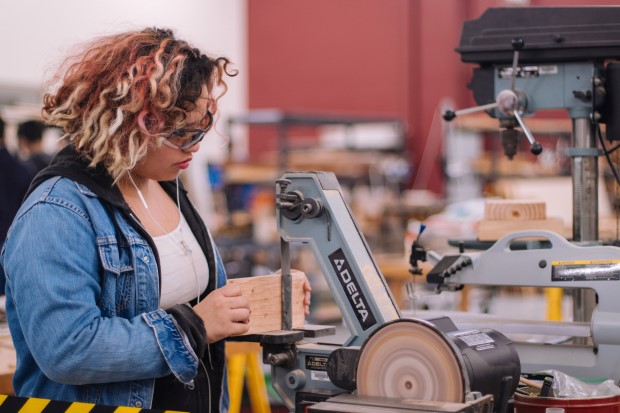 Since the start of the coronavirus pandemic, headlines have portrayed global supply chains in a constant state of disarray. Clearly, product shortages and transportation bottlenecks dictate that structural changes are coming, and some are already in progress.
However, U.S. manufacturers and their supply chains are performing yeoman work under existing conditions and limitations, as the ISM® Report On Business® has documented for months. That trend continued in July, as the Manufacturing PMI® of 59.5 percent indicated growth in U.S. factory activity for a 14th straight month.
Strong July @ism Manufacturing PMI number at 59.5

Demand strong, backlog at record levels and inventory still at record lows.

Output remained at moderate to strong levels with employment picture showing signs of improvement, but the turnover rate is still significantly higher.

— Naseem Malik (@theNaseemMalik) August 2, 2021
Although a streak of five months of PMI readings above 60 ended, Timothy R. Fiore, CPSM, C.P.M., Chair of the Institute for Supply Management® Manufacturing Business Survey Committee, remained bullish in a conference call with reporters on Monday, saying that some of the challenges that companies have had to work through — particularly in labor and transportation — are expected to abate soon.
"The pandemic continues to run rampant through supply bases, which is leading to problems at ports," Fiore said. "But there's a pathway to supply and demand equilibrium, and I think a lot of progress was made (in July). I think the sector is going to continue to run at high levels. Supplier deliveries should (improve), which will bring inventories up. As the employment number grows, so should production. I think some of the bottlenecks from the last four or five months are starting to be resolved."
In an appearance on Bloomberg Television on Monday, Fiore indicated one of the biggest issues is "timing" between employment, supplier deliveries, inventories and production. When manufacturers have more staff and deliveries are faster, inventories are replenished, resulting in increased production. Some of the subindex readings in July, he added, suggest that better synergy could be coming to factories.
Demand remains elevated, with the New Orders Index at 64.9 percent, the Customer's Inventories Index (25 percent) setting another record low and the Backlog of Orders Index (65 percent) remaining at a historically high level. The Inventories Index fell into contraction at 48.9 percent, but Fiore said that was largely a product of slow supply deliveries.
The composition of the ISM Manufacturing PMI was solid. Supplier delivery times fell 2.6pts and responsible for about half the drop in the monthly index. This may be an indication that bottlenecks are easing. New orders were solid and employment picked up.

— RenMac: Renaissance Macro Research (@RenMacLLC) August 2, 2021
While the Supplier Deliveries Index remained elevated at 72.5 percent, there were signs of relief. After rising every month from August through March, the index has decreased in three of the last four months, including a 2.6-percentage point reduction from June. Also, average production materials lead time in July was 86 days, down two days from the previous month's figure, which was the highest since ISM began collecting such data in 1987.
"Suppliers have consistently struggled to deliver, but thing might have gotten better late in July, based on that (index) number coming down by almost 3 percent," Fiore said. "So, it's a timing issue, and we've been saying for months that the Inventories Index is not going to stand at any great number until the delivery number comes down to a more manageable level."
Weaker than expected July ISM Mfg (blue) at 59.5 vs. 61 est. & 60.6 in prior month; new orders (purple) down but still strong; employment (orange) popped back into expansionary territory … supplier deliveries eased along with prices paid; inventories fell below 50 pic.twitter.com/6MReINe6Bg

— Liz Ann Sonders (@LizAnnSonders) August 2, 2021
The Employment Index increased to 52.9 percent, and most companies continue to pursue expanding their workforces, Fiore said. As factories add manpower to meet demand, he added, prices should come down — in July, the Prices Index was 85.7 percent, a 6.4-percentage point decrease from the previous month.
Among Business Survey Committee respondents, 73.8 percent reported paying higher prices, down from 84.8 percent in June. "I think we're starting to reach some amount of equilibrium," Fiore said. "The spike in prices growth seems to have peaked in June, and we're starting to see some stability as we get into the third quarter."
The Report On Business® roundup:
Associated Press: U.S. Manufacturing Increased in July But at Slower Pace. "(T)he July reading showed slower growth in new orders and production. Manufacturers have struggled in recent months with supply-chain bottlenecks that have made it difficult for them to get computer chips and other necessary components for their products."
ECONOMY WATCH: ISM manufacturing survey falls to 6-month low of 59.5%. In normal times, it would be a great number and show a strong economy. Yet right now companies are struggling with broad shortages of labor and supplies. It's holding back the recovery and raising inflation.

— Jeffry Bartash (@jbartash) August 2, 2021
Barron's: Stock Gains Are Moderating as Bond Yields Plunge. "Economic data have shown a continued expansion this week across the globe. In the U.S., the Institute for Supply Management's manufacturing survey read 59.5 (percent) for July, solidly in expansion territory, though missing the estimated 60.9 and below the previous month's reading of 60.6. 'July's ISM Manufacturing was light, sparking a rally in the 10-year U.S. Treasury (bond) that sent its yield down,' writes Christopher Harvey, chief U.S. equity strategist for Wells Fargo."
Bloomberg: U.S. Manufacturing Growth Softens as Supply Constraints Linger. "Order backlogs edged up to an elevated level as a measure of production cooled, suggesting supply and shipping challenges are restraining manufacturing growth. … Because of those production constraints, factories have had to draw down stockpiles to keep up with robust demand growth."
CNBC: ISM Manufacturing Index 59.5, Lowest Since January. "We move to ISM's July reads; the headline number was expected to be 61 (percent), a miss," analyst Rick Santelli said. "(The PMI® of) 59.5, that is the lightest since January, when it came in at 58.7. All reads since then have been over 60, so we did move down a level. ... Getting into the nitty-gritty: On prices paid, expecting an (index) number around 89, it was lighter, and that's good, because it underscores one of the nervous aspects of the reopening, and that's higher prices."
MarketWatch: Broad Shortages Still Plague Manufacturers, ISM Shows, and Stunt Economic Recovery. "Manufacturers have plenty of business due to a resurgent economy, but they can't meet the explosion in pent-up demand owing to persistent shortages tied to the pandemic. These shortages are expected to clear up over time, but it may take a while. The result is likely to be higher prices — inflation — and a somewhat slower economic recovery."
.@ISM's Tim Fiore on @BloombergTV: "It's a crazy time to be in the #supplychain community, but it's also a great time because you earn your pay. Shortages are everywhere, and people are (competing) for materials." #ISMPMI #economy pic.twitter.com/dtAi82FdEi

— Dan Zeiger (@ZeigerDan) August 2, 2021
Reuters: U.S. Manufacturing Sector Growth Slowing. "There was some encouraging news on inflation. The ISM survey's measure of prices paid by manufacturers fell to a reading of 85.7 last month from a record 92.1 in June. The drop — the largest pullback in the index since March 2020 — supports Federal Reserve chair Jerome Powell's contention that inflation will moderate as supply constraints abate."
The Wall Street Journal: Delta Variant Stalls Asia's Economic Recovery After Early Rebound. "In the U.S., some of the supply constraints that have plagued manufacturers for the past four or five months appear to be easing slightly, according to Institute for Supply Management®'s (Manufacturing PMI®) for July. Price increases of raw materials slowed and hiring expanded. Firms also reported fewer supplier delays. Meanwhile, output and customer demand continued to expand strongly but at a slightly slower pace than in June."
US ISM'S FIORE Q&A: WITHOUT SEASONAL FACTORS THE JULY PMI WOULD HAVE BEEN 60.5; NO SEMICONDUCTOR SUPPLY RELIEF UNTIL 2022; BRIEFING ENDED #ISM #Fiore #manufacturing

— Mace News (@MaceNewsMacro) August 2, 2021
ISM's Services PMI® will be unveiled on Wednesday, and the Hospital PMI™ on Friday. For the most up-to-date content on the reports under the ISM® Report On Business® umbrella, use #ISMPMI on Twitter