Report On Business® Roundup: May Services PMI®
June 03, 2021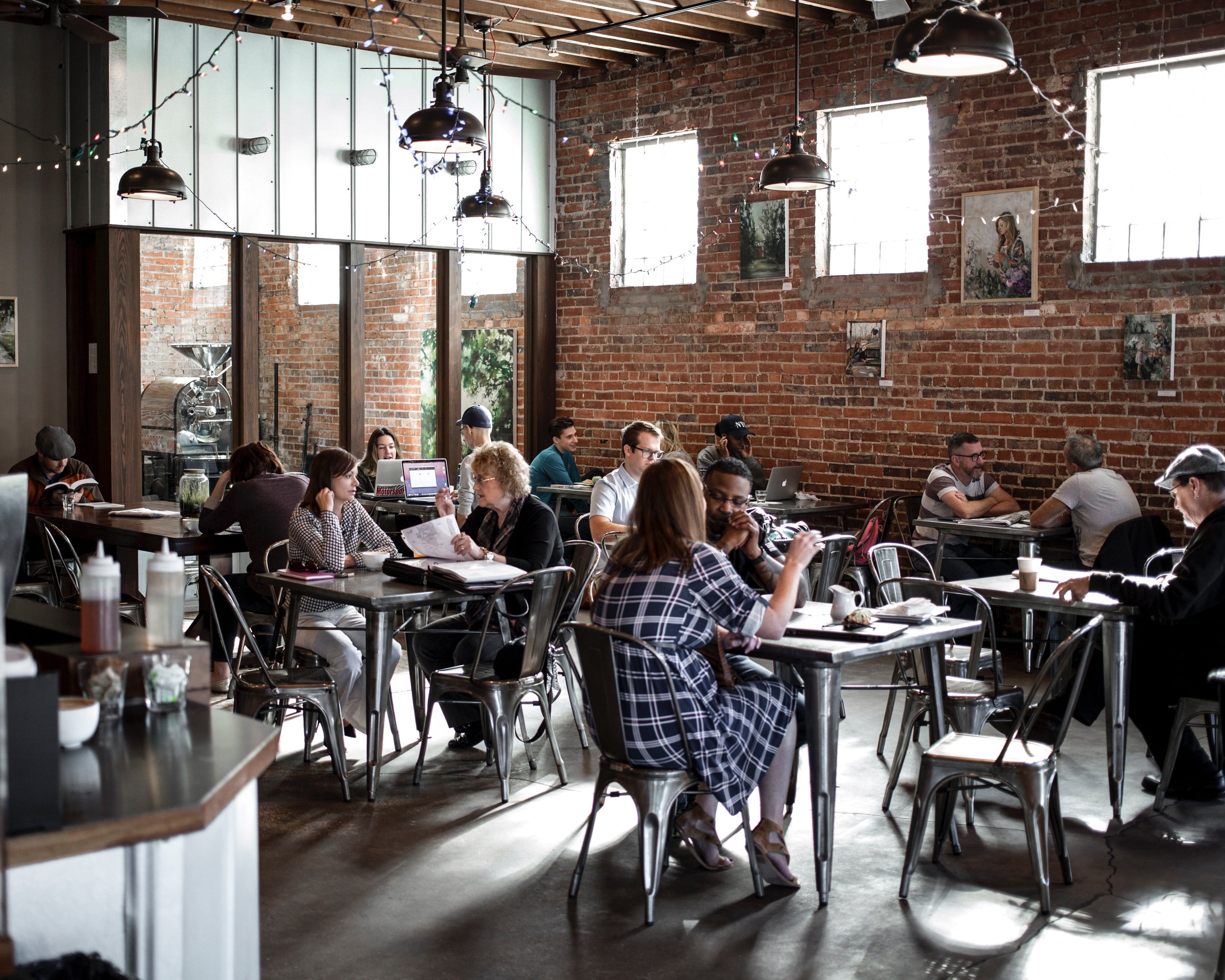 A triple play of positive economic data on Thursday — including a record-high composite index reading for the Services ISM® Report On Business® — fueled chatter that, after more than a year of coronavirus (COVID-19) chaos and uncertainty, a return to pre-pandemic normalcy is at long last in sight.
In fact, "normal" economic discussion occurred with the subtlety of a solar flare when Anthony Nieves, CPSM, C.P.M., A.P.P., CFPM, Chair of the Institute for Supply Management® Services Business Survey Committee, mentioned that the recent rapid growth in the services sector will soon level off. With American businesses longing for a recovery, analysis of when it might cool seems like heresy. But it's dictated by typical business cycles, Nieves said.
This morning's US data (ISM services index , jobless claims, ADP jobs) came in either in line or better than expected
They confirm the strong ongoing recovery but leave unanswered some key questions about the functioning of the labor market--with the May #jobs report out tomorrow

— Mohamed A. El-Erian (@elerianm) June 3, 2021
Until then, business conditions that translated to a Services PMI® of 64 percent in May, which eclipsed the previous all-time high set in March, can be savored — especially when combined with a private-payrolls report from ADP and Moody's Analytics that surpassed expectations and weekly unemployment claims dropping to a pandemic low. Those reports raised investor sentiment on Thursday morning, helping the Dow Jones Industrial Average erase an early 265-point loss.
"Things are going to level because there is only so much activity that can take place," Nieves said. The good news: He does not anticipate a typical summer slowing, due to pent-up consumer demand — which Nieves described as a "jailbreak" — continuing and businesses rebuilding production capacities.
"In a normal year, there is a pullback in the summer due to vacations and holidays," he said. "It looks like (the sector) can maintain this pace for at least another quarter. We don't have a crystal ball, but hopefully there will be no issues with any (COVID-19) variants. There are geopolitical matters to keep an eye on, but hopefully things will continue on this path."
Great summary of the economic situation:

"Stimulus money, increased vaccinations, increased dining capacity & pent-up demand are driving a fast recovery for dine-in restaurants — & all consumer segments, it seems — resulting in labor shortages & supply chain gaps"

via @ism ⤵️ pic.twitter.com/8zydVYseLY

— Gregory Daco (@GregDaco) June 3, 2021
Like in the manufacturing sector, that path has several potholes, particularly commodity and labor shortages, ports congestion, lengthening lead times and escalating prices. "Even if we wanted to completely reopen everything tomorrow, we couldn't," Nieves said. "(Businesses) don't have the capacity, the labor or production capabilities, which is more of a factor on the manufacturing side. But many of those (finished products) go into the services sector, and manufacturers can't get all their trucks on the road, and they don't have all the drivers."
In May, the Supplier Deliveries Index hit 70.4 percent, its third-highest reading ever, behind April 2020 (78.3 percent) and August 1997 (71.5 percent). Supplier Deliveries is the only ISM® Report On Business® index that is inversed, so a higher reading indicates longer lead times, which is typical as demand increases and the economy improves. And the Prices Index elevated to 80.6 percent; the only other time it has been higher was post-Hurricane Katrina, at 83.5 percent in September 2005.
#ISMPMI survey respondent in Real Estate, Rental & Leasing: "Business is strong, and customer orders continue to increase at a rapid pace. Material shortages, increased prices and qualified personnel shortages are becoming a much larger concern." https://t.co/AKzOQCZEWg #economy

— Dan Zeiger (@ZeigerDan) June 3, 2021
Raw-materials costs have been especially onerous in the largest services industry, Real Estate, Rental & Leasing. Some real-estate analysts project 2021 to be the biggest year for new home construction in more than a decade, and in April, privately-owned housing starts were up 67.3 percent year-over-year, according to the U.S. Census Bureau.
"That's putting pressure on pricing because of material shortages, not only with lumber, but with copper, oriented strand board and other products," Nieves said. "If you're trying to buy a home, you're feeling it."
The Report On Business® roundup:
Associated Press: U.S. Service Sector Growth Surges in May. "The services report comes just days after the ISM's manufacturing report, which showed that demand was so strong that companies were struggling to keep up. Supply chain shortages and difficulty finding enough workers contributed to a backlog of orders and late deliveries. The services report also showed a significant slowdown in deliveries as companies struggle to keep up with demand."
ISM Services climbed to record high in May at 64 vs. 63.2 est. & 62.7 in prior month; new orders slightly stronger along with prices and export orders; inventories edged back into expansionary territory but imports ticked down … employment fell but still expanding pic.twitter.com/J8rLu1RL1L

— Liz Ann Sonders (@LizAnnSonders) June 3, 2021
Bloomberg: U.S. Service Industries Gauge Climbed to Record High in May. "Pent-up consumer demand and steady business investment should provide plenty of juice for the recovery in the months ahead, but challenges remain. Similar to the group's manufacturing survey, the report showed elevated price pressures, growing order backlogs and softening in the pace of hiring. Limited availability of both materials and skilled workers risks tempering the pace of economic growth."
CNBC: ISM Non-Manufacturing Index in May Comes in at 64.0, Passing March High. "The services sector is the biggest chunk of the U.S. economy," said analyst Rick Santelli, who added that ISM® Services Report On Business® data collection began in 1997. He continued, "Its current read for May is 64.0. It has never been higher — an all-time high. The all-time high was in March at 63.7, and this usurps that. So, if you are looking for the reopening to gain horsepower, here's one number that the equity markets should really pay attention to."
Dow Jones Newswires: U.S. Services Sector Growth Accelerates in May Amid Economic Reopening — ISM. "Economists polled by The Wall Street Journal expected the PMI® to come in at 62.5 percent. … The reopening of the economy amid increased vaccinations and households' desire to again participate in many previously constrained services bodes well for a rapid recovery for services activity, economists say. However, the sector faces increasing supply-chain problems and labor shortages that could constrain output."
ECONOMY WATCH: The huge service side of the U.S. economy that employs most Americans expanded rapidly in May and would have grown even faster if not for supply and labor shortages. ISM services climbs to 64% in May from 62.7% and hits highest level on record.

— Jeffry Bartash (@jbartash) June 3, 2021
MarketWatch: The U.S. Economy Is on Fire, ISM Shows, but Labor and Supply Shortages Are a Big Drag. "Americans are eager to go away for vacation, eat dinner out, visit a museum, take in a ballgame or do many of the things that were largely off limits in the past year. And they have some extra cash courtesy of the federal government. The result has been an explosion in sales — and a struggle by many companies to keep up. Labor is in short supply despite high unemployment for example, and prices for virtually everything are on the rise."
Reuters: U.S. Service Sector Index at Record High in May; Input Costs Soar — ISM Survey. "The (Prices Index) shot up to 80.6 percent, the highest reading since September 2005, from 76.8 percent in April. That could strengthen the argument among some economists that higher inflation could last longer rather than being transitory as currently envisioned by Federal Reserve chair Jerome Powell. The government reported last Friday that a measure of underlying inflation tracked by the Fed for its 2-percent target accelerated 3.1 percent on a year-on-year basis in April, the largest increase since July 1992."
Ground Control to Major Tom
Ground Control to Major Tom
Take your protein pills and put your helmet on . . .

Because we have escape velocity in ISM Services! pic.twitter.com/aC0kJJ0Kw0

— Jonesy (@HedgeyeDJ) June 3, 2021
The Wall Street Journal: Services Boom? You Ain't Seen Nothing Yet. "The details of the report were uniformly strong. All 18 of the services industries surveyed by ISM reported growth, and underlying indexes on the current pace of business, orders and employment were all solid. It was also clear that services industries are having a hard time keeping up, with order backlogs piling up, supplier deliveries slowing and labor and commodities often hard to secure."
In case you missed Tuesday's Report On Business® Roundup on the release of the May Manufacturing PMI®, you can read it here. ISM's Hospital PMI™ will be released on Monday. For the most up-to-date content on the three indexes under the ISM® Report On Business® umbrella, use #ISMPMI on Twitter.