The Monthly Metric: Route Optimization Dashboard
July 20, 2020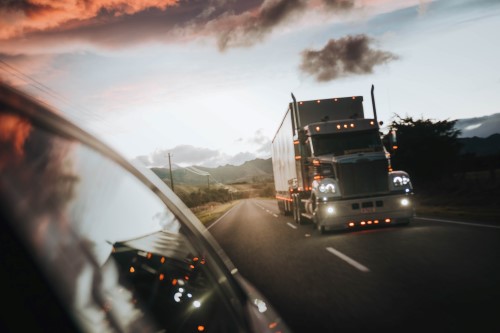 Few elements of supply management and logistics have been more impacted by the coronavirus (COVID-19) pandemic than the trucking industry. Trucks continued to exemplify the value of supply chains by delivering crucial medical supplies and equipment, but carriers have dealt with unprecedented demand variability that has led to revenue reductions and layoffs.
"There's likely no organization that hasn't been impacted, positively or negatively," says Chris Jones, executive vice president, marketing and services at Descartes Systems Group, the Canada-based technology company specializing in logistics software and cloud computing. "If you were in food service or restaurants, or transporting for them, in March and April, there was little to no business. For essential services or supermarket chains, almost every day was like Black Friday. So, demand has never been straight up or down; it's been quite variable. And that has impacted many areas of fleets."
Fleet-optimization challenges have been evident in the Cass Freight Index, which in June indicated that North American shipments were up 3.5 percent month over month, and expenditures increased 6.4 percent. However, both figures are down around 18 percent from the same month in 2019, indicating the steepness of the climb to pre-pandemic conditions. "We were thinking the June rebound would have been stronger, based on what we're hearing on the trucking side and what we've been seeing with respect to rail traffic and with the (Manufacturing ISM® Report On Business® composite) index now back above 50 (which indicates expansion)," equity research analyst and Cass Index report author David Ross told FreightWaves.com.
Companies need to regain their fleet footing in three areas, Jones says:
Productivity, as businesses reopen.
Agility. "Many organizations thought they were agile and could react to changes, but not this hundred-year level of change," Jones says. "A lot of them couldn't address the demand variability that we have been experiencing."
Business practices, which before the pandemic often involved paper invoices and face-to-face interaction between drivers and customers.
So, how do metrics fit in?
Squeezing the Fleet 'Jell-O'
The Monthly Metric hasn't driven much on the fleet-metrics highway, in part because, as Jones says, tracking efficiency entails more than one or two defining analytics. To "tell a broader story," as he puts it, a dashboard is recommended.
"There's not really one or two metrics to focus on," Jones says. "I like to say that metrics can be described best like Jell-O: You squeeze it in your hand, it's going to come out all sides." Many fleet dynamics are intertwined, Jones says, and a performance increase in one area could be due to a slowdown in another: "So, you need something that allows you to take the data and see what's driving the metrics in one direction or another."
A fleet-optimization dashboard, Jones says, covers three components: costs, customer service and revenues contribution. The costs metrics are, he says, "the get-it-done metrics you don't get a lot of credit for": Cost per mile/kilometer, total cost of ownership, percentage of fleet capacity, stops per trip and the like. The customer-service measurements include on-time, in-full delivery and performance-criteria KPIs like Net Promoter Score.
The third component, revenue contribution, has taken on greater importance in the Amazon era, Jones says, as many companies seek to monetize increasing delivery options and services. "If these options can create seven or eight figures' worth of revenue on the top line and your metrics are capturing it, then you're speaking to the CEO," Jones says. "Those kind of logistics services can open people's eyes to the value of what's possible."
Case Studies
The John Lewis Partnership, a British department-store chain, raised performance in the first two dashboard components by streamlining delivery routes and offering such delivery services as product installation, at a cost. The company also instituted premium delivery windows. These changes, which were part of the company's overall supply chain optimization initiative in 2006, helped cut an average of 1 mile off delivery routes, increase OTIF percentage and raise revenues by tens of millions of British pounds.
"The company found that customers will pay extra for a premium delivery time or service," Jones said. "One click could get a product to the doorstep, but another easy click could get a TV mounted on the wall, or another product assembled and turned on. Those two steps alone were successful for the company, and it expanded them across multiple product categories. We've seen from Amazon that if you offer customers a choice, they will self-select what works for them best. And they don't all have to pick the most expensive option for it to be highly profitable for the company."
Australian building and landscape supply company BC Sands dealt with high demand for same-day delivery and struggled to meet tight demand windows. With help from software, the company began booking phone and online orders directly into the dispatch schedule, and increased route visibility minimized distances, reduced costs and increased on-time performance.
"While you are on the phone or on the (BC Sands) website, you can find out when they will deliver," Jones says. "And they'll be there on time. Sand is one of the most undifferentiated products on the planet, but they can sell it at a premium because they are highly reliable."
The Value of Metrics Amid COVID-19
In the age of COVID-19, many companies put supply chain analytics on the back burner, adopting a mindset of survival over strategy. Jones says, "If you didn't have a metrics or analytics strategy in place when the virus hit, you weren't going to get one in place while things were raging." However, he believes metrics have been useful to higher-performing companies that could quickly regain their bearings after the coronavirus hit.
"In March and April, everyone was in scramble mode," Jones says. "But many of the better-run companies have gotten their heads above the water, and metrics have helped. They may not be in the position they want to be in, but they are in a position to do something different to help the business, whether it's getting the right metrics to build a strategy or change things based on what the metrics are telling them."
To suggest a metric to be covered in the future, leave a comment on this page or email me at dzeiger@instituteforsupplymanagement.org.