Inside Supply Management Magazine
The Monthly Metric: On-time Delivery
November 29, 2017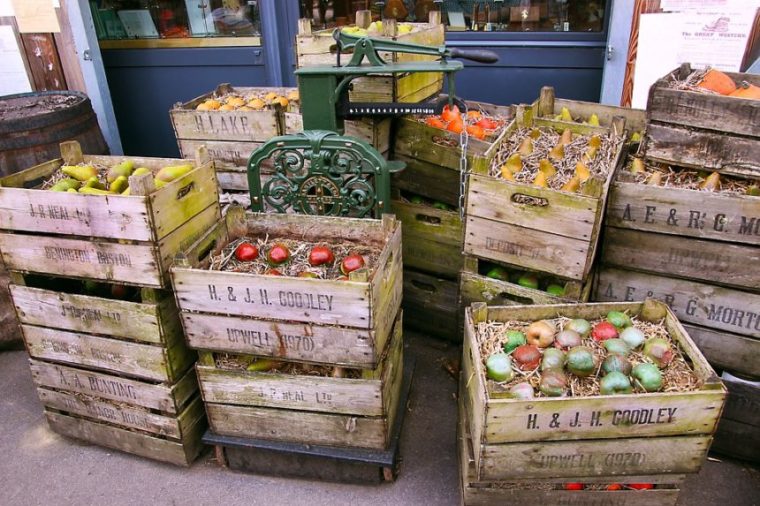 With the holiday season — and shipments — in full swing, The Monthly Metric puts the spotlight on logistics with an analytic that is of paramount importance to companies, shippers, carriers and most importantly, customers: on-time delivery.
The success rate of getting a shipment where it's supposed to be, when it's supposed to be there measures much more than happy customers. Calculated as a simple percentage of orders that satisfied expectations, on-time delivery reflects a supply chain's overall performance and how much it's helping end customers do their business.
Last year, Target began fining suppliers for poor OTIF performance, and Walmart followed suit in July — even fining for shipments that arrive early. Fast-turning items must be delivered to Walmart 100 percent full and on the correct date, 75 percent of the time. In February, that benchmark jumps to 95 percent. Walmart hopes the fines program will add US$1 billion in revenue while further reducing back-room inventory at its 4,700 U.S. stores.
While the Target and Walmart policy changes made headlines, it's not unusual for companies to seek compensation from suppliers if a late delivery impedes business, says Dave Wood, procurement director at Coca-Cola Bottlers' Sales & Services in Atlanta.
"If there's downtime that is related to a late truck from a supplier, from my experience, we've generally tried to recover those costs," Wood says. "It helps if the cause and effect is clear, for example: We had downtime because the truck was three hours late, and we had people standing around waiting as a result."
Definition Differs
On-time delivery is one of those metrics that can mean a different thing from one practitioner to the next, making it hard to measure. Some customers (particularly in the food-services industry, where many shipments are of perishable items) define on-time by the hour, others by the day. While some customers have an "on-time" date, they can accept shipments a day before or a day late — so, does that mean that any delivery in that three-day window on time? What happens when there is a change order?
Others prefer the designation "on-time, in full" (OTIF), because if a shipment is not of the ordered quantity or quality, when it arrives doesn't matter.
"In terms of measuring it, there's definitely no one size fits all," says Wood, a member of Inside Supply Management®'s editorial advisory board.
Wood understands this dynamic, recalling a regular occurrence at a previous job: "Every supplier or category may have its own version of (on-time delivery). In some cases, both customer and supplier were measuring it, which drove a discussion when there were differences. 'What's the difference there? Are we missing something?' "
Facilitating the Process
It took time, Wood says, for his previous company to agree on a definition with some suppliers. But once that happened, he was diligent about communicating with suppliers on how best to meet the agreed-upon standard. Accounting for delays and shortages (or "padding") a purchase order limits a supply chain's optimization — and costs money.
"We would facilitate a performance management process (with suppliers) each month, or in some cases, once a quarter, and we'd have a review," Wood says. "It would be a quick call or sometimes face-to-face meeting to review how the metrics came in the prior month. We'd look at trends to see if they were getting better or worse. If there was anything which was off track, we'd review quality as well as on-time delivery. If there was an issue, we would try to push the supplier to problem-solve and maybe help coach them a little bit."
Improving on-time delivery can be an organization-wide endeavor, involving realistic commitments from sales, accurate forecasting by procurement, quick resolutions by customer service, accurate stocking by warehousing and smooth connections by dispatch and logistics. According to a case study by Deloitte, a London-based professional services company, an advanced-analytics supply chain visibility model created a "control tower" to track shipments and intervene when necessary, improving OTIF for a designer of seasonal customer goods.
While such an all-encompassing strategy can get results, it's important to note that practitioners and departments in the same organization can have differing definitions of on-time delivery. It's vital to get everyone on the same page.
Addressing Inefficiencies
Poor on-time delivery typically means that somewhere along the supply chain, there's a bottleneck. Finding that time-consuming, non-value-adding inefficiency requires a supply manager to be on top of the end-to-end process, sometimes with the help of an ERP system.
Wood says that, throughout his career, developing a "joint effort" with suppliers has been the most effective on-time improvement strategy. Sometimes, it's a matter of better communicating needs to a supplier or dropping a poor-performing carrier. In some instances, Wood found that the breakdown was on his team — "messy" purchase orders or changes that left a supplier with limited time to adjust.
"We didn't place an order on the appropriate day of the week, or orders got changed," Wood says. "If you (make a change) in the week prior (to the shipment), that's one thing. It gives plenty of planning time. But if we ended up changing an order only hours before the delivery time, the supplier had less ability to respond.
"You're going to need some changes. But we tried to make sure that changes weren't the norm and were more the exception. The latter happened because we were able to dig into the numbers and say, 'How often are we changing orders, and why are we doing that?' That's what you address."
Addressing and eliminating such inefficiencies helps customers get what they want, when they want it, resulting in improved on-time delivery — and a more efficient supply chain.
To suggest a metric to be covered in the future, leave a comment on this page, email me at dzeiger@instituteforsupplymanagement.org or contact us on Twitter: @ISM_Magazine.