Inside Supply Management Magazine
The Monthly Metric: Net Promoter Score
July 31, 2017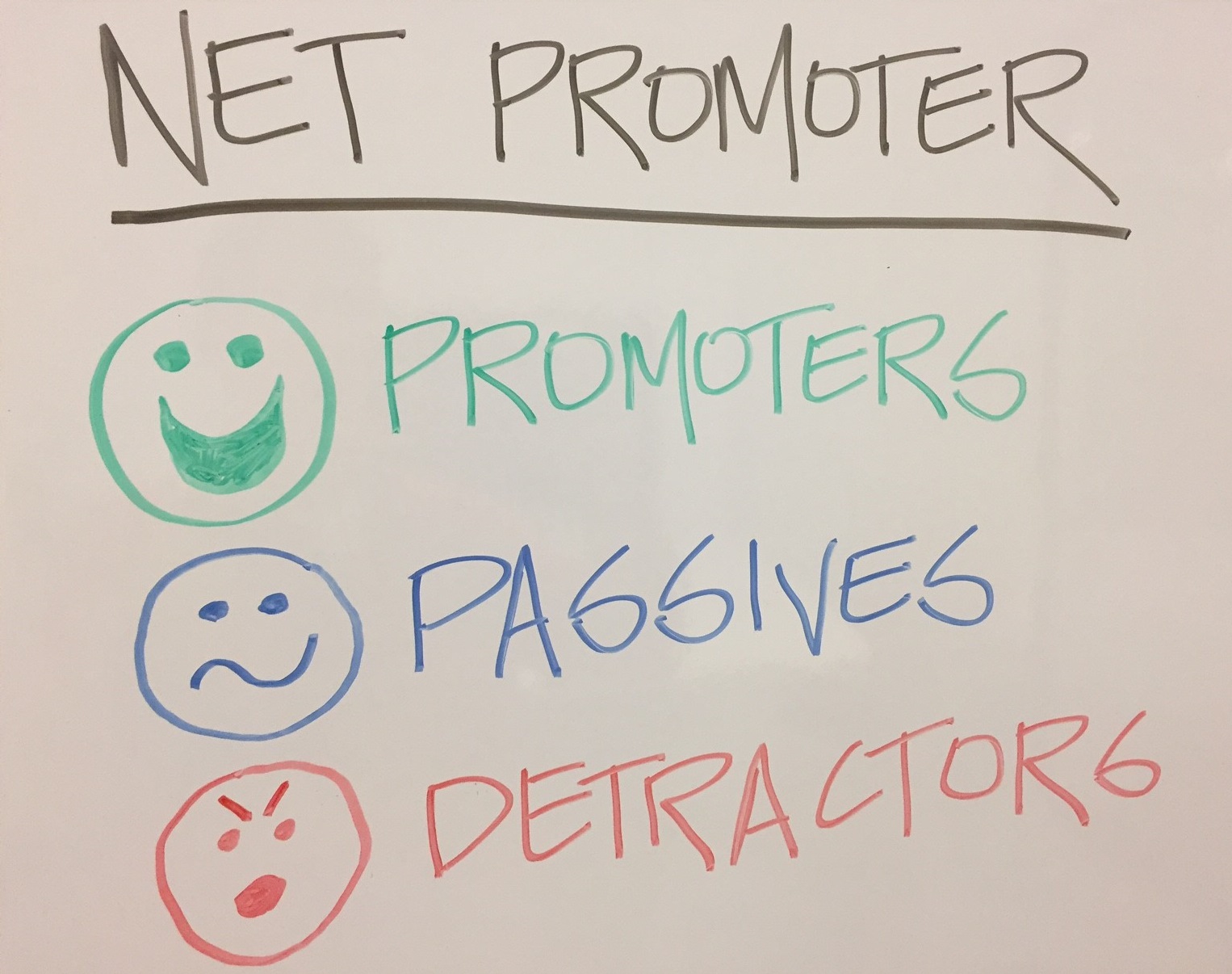 This month's edition of The Monthly Metric focuses on an analytic that is likely familiar to those in sales and marketing, and in recent years has become prevalent in supply management. It is a metric based on the business adage that "the customer is always right."
While many procurement benchmarks — such as inventory turnover ratio or on-time, in full (OTIF) delivery — are based on tangible, traceable steps in the supply chain, many practitioners subscribe to the philosophy that good performance under those criteria goes for naught if stakeholders and/or customers aren't happy in the end. Net Promoter Score (NPS) has become one of the most popular measures of how customer-centric a company or supplier is, based on a single, simple question: How likely is it that you would recommend or company, product or service to a friend or colleague?
Peter Guarraia, a partner at Bain & Company who leads the Boston-based management consulting firm's global supply chain practice, feels that NPS as an effective tool because it forces an organization to find and address the supply chain breakdown(s) that resulted in a customer's dissatisfaction. For example, by having stakeholders rate the service provided by a supplier, an organization can determine if that relationship is worth continuing.
"You're seeing supply managers and CPOs paying more attention to this," Guarraia says. "You want to be able to partner with your supplier community to get the best price and the best value, for both you and the supplier. Using NPS as a proxy to see if that's happening is an effective tool." He continues, "The simple metric — whether you would recommend us to a friend or not — should create a lot of clarity for behaviors and decisions."
How Does NPS Work?
NPS, introduced in a 2003 Harvard Business Review article by Bain & Company fellow Fred Reichheld, divides a company's customers into three categories:
Promoters (9 or 10 score) are loyal, enthusiastic customers who eagerly recommend a company to a friend or colleague. Not only are they repeat customers, they are more likely to increase their purchases over time.
Passives (7 or 8 score) are neutral or content customers — for now. They repurchase and recommend at about half the rate of promoters, and could defect if a competitor has a catchy advertisement or offers a better deal.
Detractors (0-6 score) are unhappy customers who are unlikely to stay quiet about their dissatisfaction. They provide 80 percent of an organization's negative word of mouth.
Take the percentage of a company's promoters and subtract the percentage of its detractors, and you have its Net Promoter Score. In a survey with 100 respondents where 50 are passives, 35 are promoters and 15 are detractors, the NPS is 20. That would indicate a well-performing organization, as a net-positive NPS is considered good; a score of 50 excellent.
"The results were clear yet counterintuitive," Reichheld wrote in Harvard Business Review. "It turned out that a single survey question can, in fact, serve as a useful predictor of growth. But that question isn't about customer satisfaction or even loyalty — at least in so many words. Rather, it's about customers' willingness to recommend a product or service to someone else. In fact, in most of the industries that I studied, the percentage of customers who were enthusiastic enough to refer a friend or colleague — perhaps the strongest sign of customer loyalty — correlated directly with differences in growth rates among competitors."
NPS is a true metric, Guarraia says, because it forces an organization to be brutally honest. Some benchmarks — such as spend under management, as was discussed in the June edition of The Monthly Metric — can be defined in a way that is most beneficial to the procurement organization, or, he says, "can be massaged or nursed in a way that makes even the worst performer look reasonably good." A customer's score, on the other hand, has little ambiguity.
"Because it is a simple metric, it's very hard to game and show good performance when it's really not there," Guarraia says. "Also, at the end of the day, you can complete an activity in the given time and still upset a customer if the customer values getting everything on time. If you get 90 percent of the order there, that's a good OTIF performance, but it's not necessarily what the customer wanted. Or the customer could say that he doesn't really care when you get it to him, he just wants a breadth of options. That's something (online shoe and clothing retailer) Zappos is really good at."
How Can NPS Be Used?
Zappos is a business-to customer (B2C) example, and most supply management practitioners and suppliers work in a business-to-business (B2B) world. However, Guarraia says that NPS is becoming more important in supply management as the B2C and B2B experiences are becoming less distinguishable.
He cites a recent conversation with an executive from an equipment company: "He said he was sitting with a customer, who took out his iPhone. (The customer) said he could order a pizza via text, Instagram, Snapchat, call or email. After the pizza is ordered, he can track what's on it and where it is in the production process. When it arrives, he can pay for it on his phone." The customer, Guarraia says, then asked why he couldn't do that with an equipment shipment.
A procurement department can use NPS with stakeholders and internal customers in much the same fashion a retailer does with an end customer.
An NPS can be calculated for each supplier, and relationships can be strengthened with high performers and ended with low performers. If a supplier has a lower score but shows potential, procurement can help identify and correct inefficiencies. And a supply management team can compile an NPS on itself, asking internal customers how likely they would recommend collaborating with procurement to another department, with the score becoming a critical KPI.
"For a measure to be practical, operational, and reliable — that is, for it to determine the percentage of net promoters among customers and allow managers to act on it — the process and the results need to be owned and accepted by all of the business functions," Reichheld wrote in Harvard Business Review. "And all the people in the organization must know which customers they are responsible for."
At the 2014 American Supply Chain and Logistics Summit, an executive from Avaya, a Santa Clara, California-based data and voice solutions provider, spoke of measures that helped the company improve its on-time delivery rate and reduce past-due shipment costs. But Avaya didn't know if these supply chain improvements were satisfying clients until it conducted an NPS survey, and the company's score improved from 27 to 44.
"In a B2B relationship, you're dealing with more of one-on-one relationship than an B2C situation," Guarraia says. "The power of NPS can really help a company become a preferred buyer. Building that reputation can be beneficial in a world where collaborating with suppliers is becoming more important."