Inside Supply Management Magazine
Optimizing Human Capital in a Digital World
December 02, 2019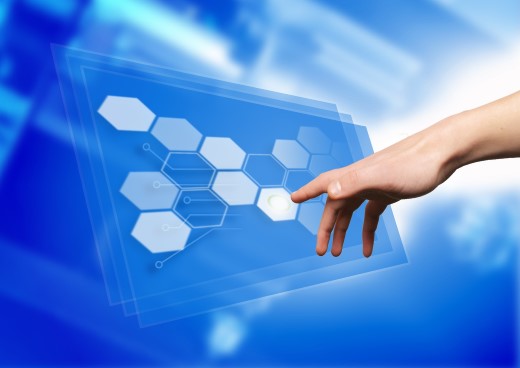 When undergoing digital transformation to improve customer experience, evolve capabilities and deliver value, companies mustn't ignore the human-capital impact. Implementation of smart technologies is resulting in new roles and responsibilities as well as skills development.
"Skills development has to occur in parallel to optimize and capitalize on the potential of this digital transformation that is occurring," says Chris Sawchuk, principal and global procurement advisory practice leader for The Hackett Group, a Miami-based business consultancy. "Technology optimization is not just considering the technology but the changes that are occurring all around as you consider your entire service delivery model."
The Hackett Group's World-Class Procurement: Redefining Performance in a Digital Era states that procurement organizations "achieve world-class performance and business value by maximizing performance through their service delivery capabilities." It describes a customer-driven service delivery model with six parts, including technology and human capital.
Some companies mistake the trend toward smart technology implementation as a call for a reduction in resources, says Sawchuk, one of the report's authors. Instead, it's an opportunity. "I haven't necessarily seen a lot of head count being reduced as a result of smart automation," Sawchuk says. "What I have seen people do is use smart automation to create capacity because they don't have the ability to hire people. If I have a hundred people and my boss is asking me to do more — the old mantra of more for less — and they won't let me hire more people, I'm going to figure out how to free up capacity to do that. Robotics is one way to do that."
New Roles and Skills
With smart technologies like robotics, robotic process automation and artificial intelligence, workers no longer will have to perform mundane, repetitive work and can tackle more strategic responsibilities. Thus, companies are shifting their resources to new roles, including analytical ones. However, there is a need to retrain talent in digital and analytical skills as well as soft skills, the report states.
"We ask organizations, 'When you look to the future, what are the skills you believe you're going to need?' Certain work is going to go away; there are things that you do today that are most likely going to become or will become less important going forward," Sawchuk notes. "If you understand that, what's going to become more important? Data — and being comfortable with data and analytics — is going to be a much more critical skill for procurement professionals, or for anybody. Everybody must understand how to aggregate data, analyze it and tell a story from it. By becoming more data savvy, more and more of the value function is going to come from the data and the insights it is telling us."
Where Procurement Fits In
Additionally, having the right business skills — business acumen, relationship management with internal and external partners, and a strategic mindset — will become increasingly important for procurement professionals, Sawchuk says. According to the report, stakeholders list soft skills as "extremely important" along with such skills as negotiation, leadership and flexibility.
An emerging position is that of the business liaison role (also called a business partner role), Sawchuk says. The responsibility of those in this position, he says, is "to understand what is happening within that business and bring it back to the organization — how the supply management function can enable the business to be successful through what it does."
As companies move forward, they must consider the implications of how they organize as well as the new roles they will need, Sawchuk says: "Talent is critical to the success factor in making all this work."