Inside Supply Management Magazine
ROB Roundup: March PMI®
April 01, 2019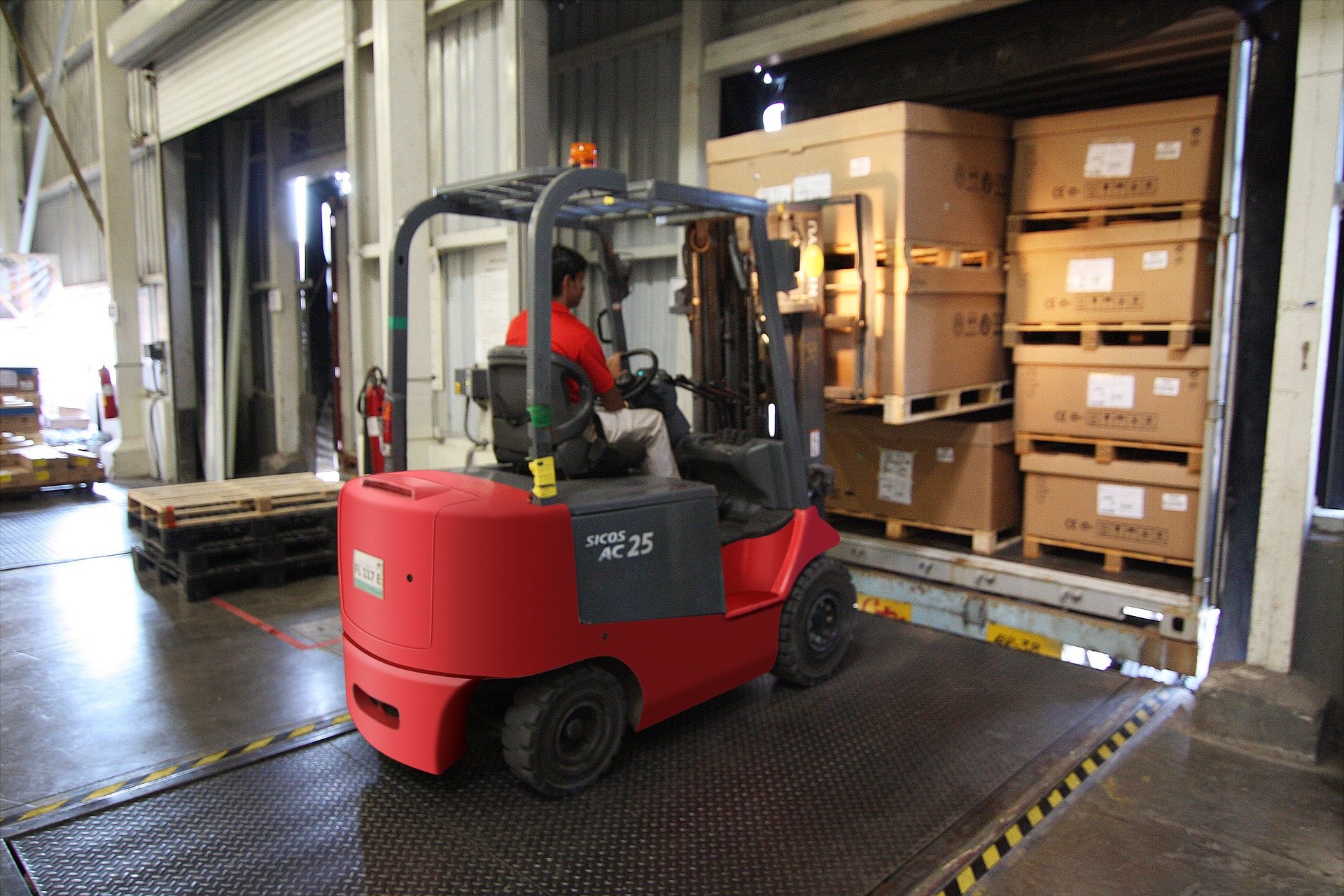 In recent days, each new piece of recent U.S. economic data seemed to further stoke fears of a slowdown, if not a recession. As a result, the monthly status report from those on the front lines of the economy — purchasing managers — was highly anticipated. And when the Manufacturing ISM® Report On Business® was released on Monday, it was immediately hailed as a welcoming ray of reassurance, especially with the second quarter beginning.
The composite PMI® of 55.3 percent, released not long after the U.S. Commerce Department's retail-sales report, helped stocks rally. Also, J.P. Morgan revised its first-quarter U.S. gross domestic product growth estimate to 2 percent, from 1.5 percent.
[embed] https://twitter.com/wesbury/status/1112736891642753024[/embed]
In a conference call with reporters, Timothy R. Fiore, CPSM, C.P.M., Chair of the Institute for Supply Management® Manufacturing Business Survey Committee, expressed many of the same musings he did after the February report, when the PMI® indicated the slowest growth for U.S. manufacturing in more than two years. Supply managers don't react to every ebb and flow of economic data like Wall Street does, and the view from his chair is of a manufacturing sector that remains solid. Fiore's assessment had so much matter-of-fact, steady-as-she-goes sentiment, he had time to deliver a dissertation on one of the Report On Business® subindexes (more on that later).
"This month's PMI® added to the three-month rolling average," Fiore said. "Overall, it's a good month and a good (first) quarter close. There were no major swings in any of the subindexes. New orders were strong. In fact, the seasonal adjustment downgraded the New Orders, Production and Supplier Deliveries (indexes), so the raw numbers were even better. …
"There's a lot of confusion in the markets, but the PMI® says (the manufacturing sector) is expanding — not at the same level as 2018, but humming along. It doesn't look like things are getting weak from where I'm sitting."
U.S. factories still hanging "We're Hiring!" sign: @ISM® Report On Business® Employment Index at 57.5 in March, the highest since November. A reading above 50 is generally consistent with an increase in manufacturing employment per @BLS_gov data. https://t.co/rF8lt7wy1V #economy

— Institute for Supply Management (@ism) April 1, 2019
The most noticeable gain in March was in the Employment Index, which increased 5.2 percentage points to help power the composite PMI®. Fiore noted that Survey Committee members commented on the challenges of finding qualified employees, particularly in a transportation industry still struggling to build a driver workforce. "The Employment (Index) typically lags; it's the last to respond," Fiore said. "I don't know if that's significant to this month because the New Orders Index number (57.4) was so strong."
All six major manufacturing sectors expanded. The Prices Index was up 4.9 percentage points and returned above 50, indicating price increases that "should provide some juice going into the second quarter," Fiore said.
If there's a concern, Fiore said, it's a New Export Orders Index that remains near historic lows: "Over the long term, that's not a good thing. If the trade issues get resolved, that would be a big plus. The New Export Orders would come up, and you could argue that would bring the New Orders and Production (indexes) up too."
Mar mfg ISM index rose to 55.3 (> 54.5 consensus) w/ orders, production, employment up & supplier deliveries, inventories down; prices paid jumped to 54.3 from 49.4...net is that mfg's down from 2018, but comfortably above key 50 level pic.twitter.com/FCKcNvWf4q

— Liz Ann Sonders (@LizAnnSonders) April 1, 2019
Now, Fiore's dissertation on the Customers' Inventories Index, which was too low for the 30th consecutive month — which is a good thing, he said. The index is a gauge of factories' delivery of materials to customers; a higher number indicates that the product pipeline is full, which limits demand for future production. This month's Customers' Inventories Index reading of 42.7 is a good number, Fiore said, adding that 46 or above suggests a full pipeline. Although Customers' Inventories does not factor into the PMI®, it is a critical index, used with the New Orders and Backlog of Orders indexes to gauge demand.
"The backlog is stable and not really growing, but new orders and production are growing, and that's good," Fiore said. "Customers' inventories grew slightly, but it's nothing to be concerned about. You'd like to see the Backlog Of Orders in the 54 range, because that would indicate there's a backlog to satisfy going into the next month." Class dismissed.
The Report On Business® roundup:
Advanced Manufacturing: Manufacturing Index Improves in March: ISM. "(Sixteen) of 18 industries reported economic expansion, including printing, textiles, petroleum and coal products, transportation equipment, fabricated metal products and machinery. Only apparel and paper products reported economic contraction."
US 🇺🇸 ISM manufacturing index rises to 55.3 in March, from 54.2.

Shows the US economy is stronger than the Eurozone's.

— Daniel Lacalle (@dlacalle_IA) April 1, 2019
Associated Press: Survey: US Manufacturing Activity Increased In March. "ISM's survey of companies for the index is a sign that economic growth should continue, even though the global economy, steel tariffs and the trade battle between the United States and China have been sources of concern."
[embed] https://twitter.com/MarcoMNYC/status/1112724796868120581[/embed]
Bloomberg: U.S. Factory Gauge Rises From Two-Year Low. "The reassuring reading may signal the worst is over after months of mounting pressure in manufacturing sent the gauge tumbling from a 14-year high in August. The bounce brought the factory gauge back up toward its 12-month average."
CNBC: March ISM Manufacturing Hits 55.3, February Construction Spending up 1%. "Looking for a number a little bit north of 54, we have 55.3. … So, outside of the weakness earlier this morning on retail sales, the numbers have looked solid," analyst Rick Santelli said.
Financial Times: U.S. Manufacturing Rebounds in March From Two-Year Low. "The upbeat data follow disappointing retail sales figures earlier this morning, which showed the measure unexpectedly fell in February, raising further questions about a slowdown in the US economy. That comes as an inversion in the yield curve, considered a recession indicator, stoked fears about the health of the US economy."
MarketWatch: U.S. Manufacturing Rebounds in March, ISM Index Shows. "Manufacturing has downshifted since last fall. Any sign that factory activity is leveling off, perhaps positioning for a turnaround, would be welcome. The economy looked fairly weak in the first quarter, but Federal Reserve officials have stressed they expect a rebound in the current April-June quarter."
.@ISM® Report On Business® survey respondent in wood products: "(T)oo wet in the south, severe winter in the north. Expectations are that homebuilding backlog is growing, and a surge of domestic business will come in May and June." https://t.co/knJc7bGeGv #ISMROB #economy

— Dan Zeiger (@ZeigerDan) April 1, 2019
The Wall Street Journal: U.S. Factory Activity Accelerated in March. "The data provided a strong counterpoint to recent evidence that the economy may have slowed more than anticipated in early 2019. The Federal Reserve last month scratched plans to raise interest rates this year amid mounting concerns about economic growth, while a key bond-market indicator flashed a recession warning as long-term yields fell below short-term interest rates."
The Non-Manufacturing ISM® Report On Business® will be released on Wednesday. For the most up-to-date content on the PMI® and NMI® reports, use #ISMROB on Twitter.