Inside Supply Management Magazine
ROB Roundup: March NMI®
April 03, 2019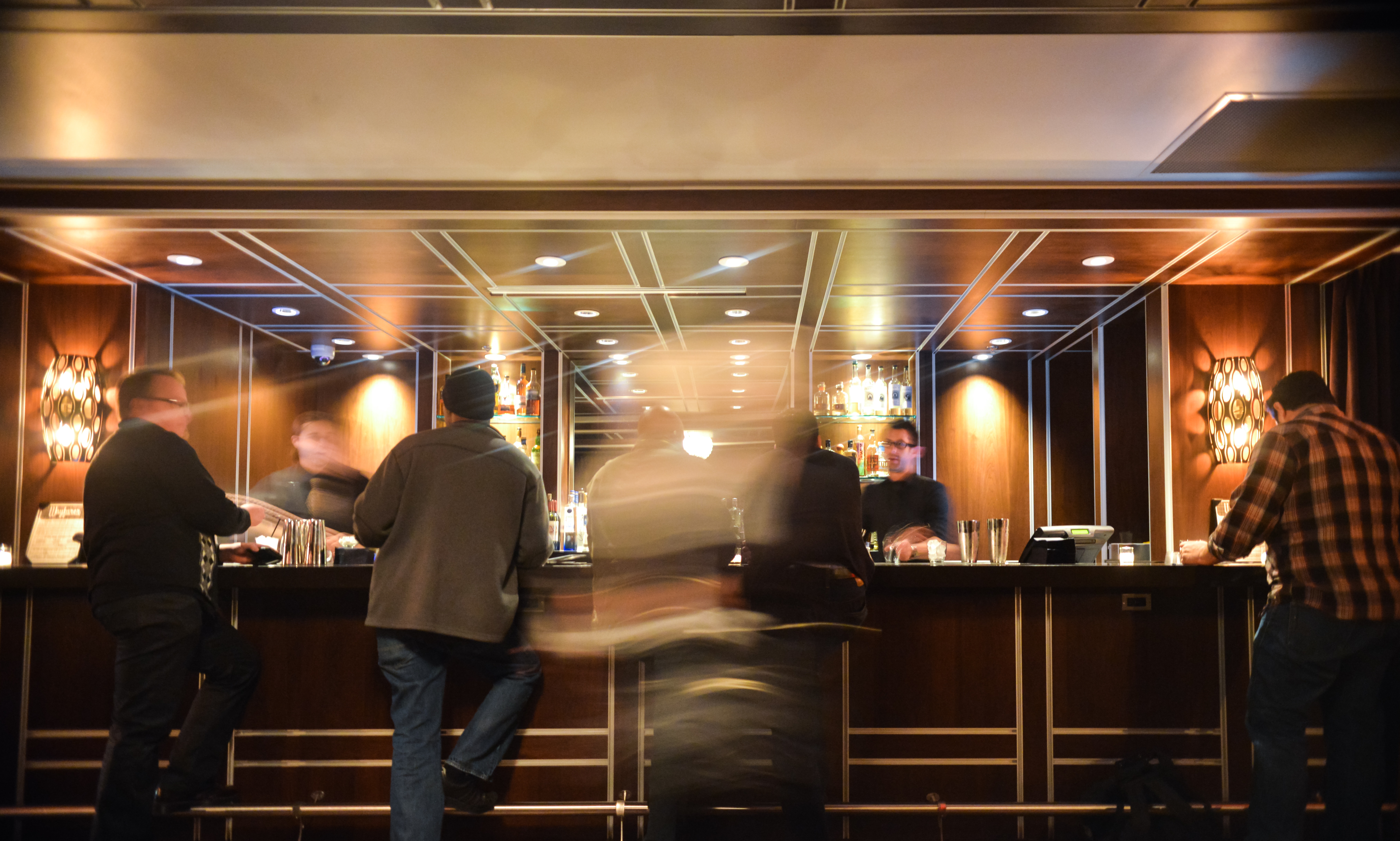 From his usual spot on the floor of the Chicago Board of Trade on Wednesday, CNBC analyst Rick Santelli reported the just-released Non-Manufacturing ISM® Report On Business® data, showing the hazards — or at least the limitations — of the instantaneous reaction that influences financial markets on an hourly basis.
"We've had a lot of good data as of late; this definitely is not one of them," Santelli said. "ISM non-manufacturing, looking for a number around 58 and coming off a really good number at 59.7, but it takes a dip to 56.1. (It) definitely moved a bit lower, and the market should pay attention at some point, so we'll need to monitor that."
The Dow Jones Industrial Average fell about 37 points in the five minutes following the release of the composite NMI® of 56.1 percent, a 3.6-percentage point decrease from the February reading and the lowest since August 2017 (55.5 percent). Stocks rebounded for much of the morning, but the consensus in the financial world was clear: The report was a disappointment that, combined with private-payrolls data released on Wednesday that fell short of expectations, generated concerns that the services sector that makes up more than three-fourths of the U.S. economy is cooling.
[embed] https://twitter.com/juliaonjobs/status/1113445691655806977[/embed]
Since the ROB Roundup debuted a year ago, a key theme when detailing the PMI® and NMI® composite readings has been that location is more important than direction. And Anthony Nieves, CPSM, C.P.M., A.P.P., CFPM, Chair of the Institute for Supply Management® Non-Manufacturing Business Survey Committee, constantly states that one month's data does not make a trend.
Let's be clear: The NMI® has indicated slowing services growth in three of the last four months, and that's getting closer to trend territory. But the 56.1-percent figure — though not at the record levels the index reached in the fall — still indicates solid growth. As Santelli added, "It's not that these aren't decent numbers for non-manufacturing; it's that we had so much better than decent for a while."
@ISM Services #PMI (NMI) had a slight pull back but still strong with 56.1%. Correlation to GDP = 2.6%

— Kristina Cahill (@KristinaMCahill) April 3, 2019
In a conference call with reporters, Nieves said the NMI® data suggests more of a leveling off than a drop-off, and there's no indication from the purchasing and supply executives on the Survey Committee that a services-sector contraction is imminent. "We've had some pullback and cooling off," he said. "(The composite index) reflects a rate of growth that's good, but not as strong as we've been accustomed to. Last month at 59.7 was extremely strong; the question was if would be sustainable, and it proved not to be. Based on our respondents' comments and what we see in some of the leading indexes, all indications are that we'll continue to see growth in the non-manufacturing sector, at a rate to be determined."
What's the cause of the "correction," as Nieves put it? He said there could be a post-holiday lull — U.S. retail sales were weaker in February, leading to speculation that consumer spending is slowing. Survey respondents indicated that previous months might have had unusually-high buying in anticipation of additional tariffs and the Lunar New Year.
The Prices Index increased 4.3 percentage points to 58.7, due primarily to oil-price increases, but Nieves says that "we are not seeing signs" of inflation. The Employment Index held steady, up 0.7 percentage point to 55.9. Nieves has cited "employment resource constraints" — meaning a lack of workers with the skill sets for open positions — in the services sector for months. He added that the PMI® pullback is "not related to labor" and shouldn't have much bearing on the monthly U.S. Labor Department jobs report, to be released on Friday.
.@ISM® Report On Business® survey respondent in real estate, rental and leasing: "April is when our busiest season begins, and it has arrived early this year. Demand is quite strong." https://t.co/PjOI89i1vV #ISMROB #economy

— Institute for Supply Management (@ism) April 3, 2019
"We're coming back to a rate of growth that is a little more sustainable," Nieves said. "We have to keep it in a proper context. Overall, the economy looks good. Combine (the NMI® data) with the (ISM) manufacturing report this month, which indicated some growth, and that kind of information usually tells us what to expect leading into business cycles — growth or contraction. (And) there are no indications that we're going to see a recessionary period or contraction in the future."
The Report On Business® roundup:
Associated Press: U.S. Services Companies Grew at a Slower Pace in March. "The service sector, which is where most Americans work, has been expanding for 110 straight months, according to the survey-based ISM index. March's results indicate that growth should continue, although it might be somewhat slower than previous ISM reports suggested."
Bloomberg: U.S. Service Gauge Falls to 19-Month Low, Missing Estimates. "While the index is down from the 13-year high in September, it remains comfortably above 50 -- the dividing line between expansion and contraction -- suggesting the economy continues to grow but at a slower pace than last year."
CIBC: the drop in the US #ISM non-manufacturing index to the lowest level in nearly 2 years will underscore the impression that America's growth rate is decelerating. The 56.1 reading was a fair bit below its forecast, and the 6-month average of 58.5 #usecon #services #USeconomy

— Don Curren (@dbcurren) April 3, 2019
CNBC: Services-Sector Growth Falls to Slowest Pace Since August 2017. "U.S. stocks pared their initial gains on the ISM data, with the Dow Jones Industrial Average briefly dipping into negative territory. The ISM report also follows weaker-than-expected jobs data released earlier in the day. Private payrolls increased by 129,000 last month, well below the expected print of 173,000, according to ADP and Moody's Analytics."
Financial Times: U.S. Services Sector Notches Slowest Pace of Growth Since 2017. "Joshua Shapiro, chief U.S. economist at MFR, said the first quarter average of the ISM non-manufacturing composite index is at a level consistent with the prevailing pace of year-on-year real economic growth. He added, though, that 'the data have been volatile of late, and the March tally taken alone is on the soft side, and we would like to see a better April report to feel more confident in our forecast that sequential real GDP growth will firm modestly in Q2 versus Q1.' "
March non-manufacturing ISM index fell to 56.1 from 59.7 in February (< 58.0 consensus) w/ new orders, business activity, supplier deliveries & export orders all weaker, but employment & prices paid stronger

— Liz Ann Sonders (@LizAnnSonders) April 3, 2019
MarketWatch: Service Side of Economy Grows at Slowest Pace in 19 Months, but Firms Still Optimistic, ISM Finds. "The U.S. economy slowed sharply toward the end of 2018 and in early 2019, but there are signs growth appears to have stabilized as spring approaches. Both the ISM surveys of manufacturing and service industry executives reported steady expansion in March. Executives are still worried about U.S. trade tensions with China as well as a softer global economy, but most respondents were generally upbeat."
Reuters: U.S. Services, Private Payrolls Data Highlight Slowing Economy. "Last month's sharp slowdown in services industry activity reflected a 7.3-point drop in the production subindex. Activity was also weighed down by decreases in new and export orders measures. A gauge of service sector employment rose. But many industries continued to believe that their inventories were too high, a potential hurdle for increased production."
#ISMROB survey respondent in management of companies and support services: Relief thanks to "temporary reprieve of the additional tariffs. As of now, we feel this will help us maintain competitive prices and steady margins over the next quarter." https://t.co/BwJcygUH0O #economy

— Dan Zeiger (@ZeigerDan) April 3, 2019
The Wall Street Journal: U.S. Services-Sector Growth Cooled in March. "The data could offer a reason for caution in advance of the Labor Department's release of March employment numbers on Friday. The service sector accounts for roughly 84 percent of all private-sector jobs, and services make up two-thirds of consumer spending."
In case you missed Monday's ROB Roundup on the release of the Manufacturing ISM® Report On Business®, you can read it here. For the most up-to-date content on the PMI® and NMI® reports, use #ISMROB on Twitter.