Inside Supply Management Magazine
#ISM2019: Happy Twitter Trails
April 10, 2019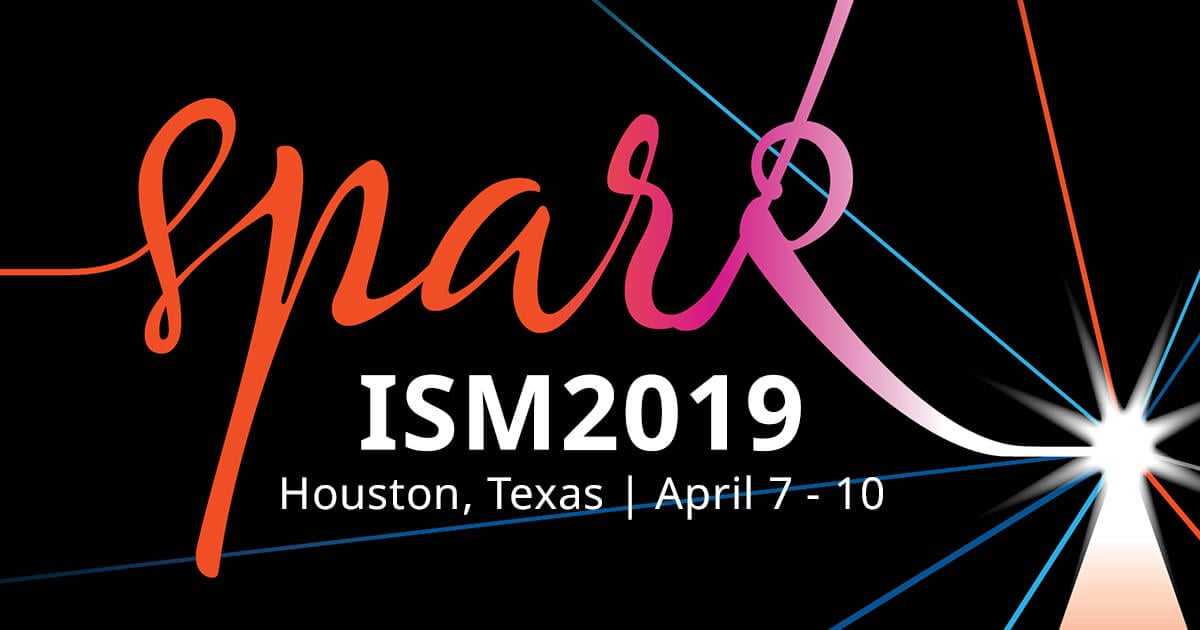 The ISM2019 Annual Conference in Houston closed on Wednesday with a half-day of activity. However, attendees showed a desire to finish strong, firing up their Twitter accounts to share their final experiences and learnings, as well as say goodbye.
At an Institute for Supply Management® (ISM®) Annual Conference, the closing keynote is designed to provide actionable information that attendees can immediately use in their organizations. Mandy Flint and Elisabet Vinberg Hearn — authors of three books, most recently The Leader's Guide to Impact — fit that bill on Wednesday, discussing, among other topics, how leadership and organizational dynamics will be impacted by digitization.
Mandy Flint and Elisabet Vinberg Hearn share the 5 elements of Executive Presence. "The sweet spot is right in the middle, when we know if we need to dial up and down specific behaviors." Which of these areas do you need to work on to enhance your impact? #ISM2019 #Leadership pic.twitter.com/Z5ZgQnwjnr

— Ashley Hetrick (@AshleyHHetrick) April 10, 2019
"Leaders are the carriers of culture." - Mandy Flint and Elizabet Vinberg Hearn #ISM2019 #WeAreISM pic.twitter.com/dVIwzhbzTb

— Louann Groening Rust (@LuLu5stars) April 10, 2019
The Exhibit Hall was a hub of product and service knowledge — as well as networking and socializing — throughout ISM2019, and the smiles and sense of humor of supply management professionals are among the biggest treats at an ISM Annual Conference.
And it's a full house at Booth #204! It was certainly an exciting and busy day for Zycus' team @ISM2019.#ZycusatISM2019 #ISM2019 pic.twitter.com/MxeGb4YRCE

— Zycus (@Zycus) April 10, 2019
Closing down the booth at #ISM2019 #WeAreISM pic.twitter.com/CdTNF45DY9

— Nora Neibergall II (@NNeibergallISM) April 10, 2019
It wouldn't be #ISM2019 without @MFGTalkRadio @JamesHGellert pic.twitter.com/XsvpbQc6Xm

— RapidRatings (@RapidRatings) April 9, 2019
If you're at #ISM2019 today, the CAPS team would love to talk to you! Swing by the big ISM/CAPS exhibitor booth to learn more about our vast research library, timely metrics, and powerful network. #CAPSResearch pic.twitter.com/y2rOYXsKJE

— CAPS Research (@CAPSResearch) April 9, 2019
Eight morning breakout sessions were on the Wednesday agenda, and knowledge was still to be gleaned. In fact, this year's Conference might have set a record for session-related tweets — hopefully an indication of the quality and value of the information presented.
What will be the most important #leadership behaviors as we enter a future of digitization and automation? Supply management leaders at @ism say creativity, collaboration, embracing diverse perspectives, and building teams with complimentary skills. #ISM2019 pic.twitter.com/ICSgFkSWqA

— Vantage Partners (@VantageBoston) April 10, 2019
Bliss asks attendees at #ISM2019 "who has been part of an #ERP implementation?" Vast majority raise their hands. Follow up: "who would like to be part of an ERP implementation again?" Only 4 hands go up. #procurement

— Shefali Kapadia (@skapadiaDC) April 9, 2019
Thanks so much to everyone who joined us for the session on Cost Transparency at #ISM2019 this morning. The room was packed! #WeAreISM #IAmISM pic.twitter.com/XS0ES6Fowj

— ProPurchaser.com (@ProPurchaser_) April 9, 2019
Corporate Communications teams need to collaborate with supply chain teams to protect brand and reputation risk #ISM2019 #procurement #brand pic.twitter.com/jPQdvpLF5L

— Steve Keifer (@HerdingGeese) April 9, 2019
Missing are Decision Support skills and Tech Savvy. It's not just analyzing data but connecting information to business performance beyond cost, and understanding how tech will transform all activities at high velocity #ISM2019. pic.twitter.com/0mp2m7kgeU

— Bill Huber (@SourceTransform) April 9, 2019
Wrapping up the last day at #ism2019 #weareism "companies struggle to update employee skills, attract top talent & retain top performers" coaching is key!!! pic.twitter.com/vBilDDGUaO

— Kelly Singleton (@kllygirl76) April 10, 2019
Finally, it was time to depart the George R. Brown Convention Center, with some attendees off to a tour of NASA's Johnson Space Center — a bonus item on the Conference agenda — and others heading home. Among the thank yous and farewells:
Last day of #ISM2019 -it has been a slice! Thank you volunteers, organizers and the city of Houston for being amazing hosts!! Canada ♥️'s you!! 📸:@kllygirl76 pic.twitter.com/KjXCLuPQV4

— Katrina Daaca (@wpg_kd) April 10, 2019
We had a great time connecting with colleagues at the ISM conference in Houston and look forward to next year's event! #ISM2019 pic.twitter.com/OGj38LJysM

— Bristol Global (@BristolGlobal) April 10, 2019
Thank you #ISM2019 ! pic.twitter.com/EMcB770l1V

— Sievo (@Sievo) April 10, 2019
We've had a great week at #ISM2019! Come find us at booth #436 before the show is over to talk about #procurement and #ecommerce. @ism pic.twitter.com/SoV15X9RM2

— Amazon Business (@AmazonBusiness) April 9, 2019
That's a wrap to #ISM2019! PSU Center for Supply Chain Research™, Masters of Professional Studies in #SCM Online Programs & @PennStateExecEd look forward to seeing you at #ISM2020!

We enjoyed catching up w/ PSU alum Eric Burlingame, who was recognized as one of @ism 30under30! pic.twitter.com/5gBR8ckXd7

— Penn State Supply Chain (@PSUSupplyChain) April 10, 2019
If you'll indulge ISM for a moment, our Twitter feed had to acknowledge two groups of people who an Annual Conference cannot happen without: attendees (whose names were on a large placard at the Convention Center) and our volunteers.
"All in all, it's just another name on the wall." But collectively, the names make up #ISM2019, the largest gathering of supply management professionals on Earth, and a people-powered force propelling the profession into the future. #WeAreISM pic.twitter.com/xkTqsetKVq

— Institute for Supply Management (@ism) April 8, 2019
Thanks to our many volunteers from all over who helped make #ISM2019 such a fun experience. We're so proud of all that you do! #WeAreISM pic.twitter.com/qBh4PF0rSN

— Institute for Supply Management (@ism) April 10, 2019
And finally, the supply management profession will reconvene at ISM2020 in Boston. We'll work on having session snack-bag mufflers by then, but no promises.
Current status: In a session sitting next to someone who keeps reaching into a bag for her snacks. Can anyone else hear the crunchy bag? 🤦‍♂️

— Nicholas J. Scolaro, CPSM, MBA (@NickJScolaro) April 10, 2019