Inside Supply Management Magazine
ROB Roundup: November PMI®
December 03, 2018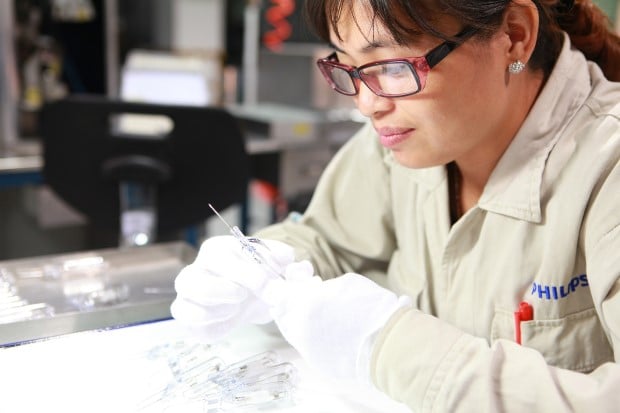 After the Manufacturing ISM® Report On Business® indicated softening growth in September and October, there were concerns that the U.S. manufacturing sector could be in the final stages of an expansion period that began in mid-2016 — especially with global trade turbulence showing no signs of abating.
However, this past weekend brought news that the U.S. and China agree to a 90-day tariffs truce, and on Monday, the November Report On Business® was released, with the PMI® composite index rising to 59.3 percent. There's no correlation between the two events, as the survey was conducted before the announcement of a tariffs cease fire. But with encouraging signs in the subindexes, survey respondents' trade comments at the lowest level in months and relaxed steel and aluminum prices, the manufacturing community's optimism at the end of the year could be classified as more confident than cautious.
ISM Manufacturing Index for November checked in at 59.3% (consensus 57.2%) versus 57.7% for October, led by strength in the New Orders Index.The key takeaway from the report is that it reflects an acceleration in national manufacturing activity at a time when concern abound. pic.twitter.com/lMoSokmTnc

— Michael Underhill (@M_D_Underhill) December 3, 2018
"We're still bouncing across the top," says Timothy R. Fiore, CPSM, C.P.M., Chair of the Institute for Supply Management® Manufacturing Business Survey Committee. "(The PMI®) some months is (higher than in others), but it's all been good stuff. When you see two or three patterns of consistent decline in expansion, you could say we're probably entering the tail part of manufacturing expansion."
But the sector is not at that point, Fiore says, citing strong demand, indicated by the New Orders Index returning above 60 percent, stable backlogs and low customers' inventories. Also, among survey respondents' comments, 34 percent were based on growth of their organizations, and only 9 percent on contraction. "You put all of those things together, and that bodes well for (the first quarter) in 2019," he says. "I think this really says that going into the new year, we're in a pretty good position."
Market reaction to the PMI® data was unclear, because the Dow Jones Industrial Average was on the rise in reaction to the U.S.-China cease fire. The Dow increased 400 points in early trading on Monday and maintained a gain of more than 200 points in the afternoon.
Under the truce, President Donald Trump reportedly agreed to delay tariffs on US$20 billion of Chinese goods scheduled to take effect on January 1, and China agreed to buy a to-be-determined amount of agricultural, energy and industrial products from America. While Fiore says that announcement will likely have an impact on the December Report On Business®, he does not expect supply management organizations to change their current tariffs strategies. Said a survey respondent in nonmetallic mineral products, "Continuing to increase imports in order to receive material in by the end of the year to avoid potential 25-percent tariffs."
Fiore says that the cease fire provides some relief, but it's not a resolution, and he expects companies to continue accelerating deliveries to combat tariffs. "It's pretty much a confirmation of the status quo that will get us through Q1," he says. "At least it's not an expansion or acceleration of the trade conflict with China. From that standpoint, it's a positive. But there's no reason to believe companies will go back to a normal buying sequence just because there's been a stay."
The Report On Business® roundup:
Advanced Manufacturing: Manufacturing Growth Intensifies in November, ISM Says. "The PMI® is considered a leading economic indicator, meaning it provides an early sign of what's to come. The October PMI® had been the lowest level in six months. The question was whether October was the start of a cool down. For now, that concern has faded."
Bloomberg: U.S. Factory Gauge Tops Estimates as Jobs and Orders Rebound. "New orders and employment recovered after slumping in October, while a gauge measuring prices factories paid for materials tumbled by the most in more than six years. That bigger-than-expected decline contrasts with warnings from some economists that the trade war with China may fuel inflation. Plunging prices for oil, a major indicator of manufacturing expenses, may be a contributor to the drop."
.@ISM's Tim Fiore: "Prices pressure continues, but at significantly lower levels than in prior periods. The #manufacturing community continues to expand, with November adding positively to the three-month rolling PMI® average." https://t.co/DiV92MbFMW #ISMROB #economy

— Institute for Supply Management (@ism) December 3, 2018
Daily FX: Will Robust Manufacturing ISM Index Bolster U.S. Risk Appetite? "This dampens concerns raised about the global economy after several lackluster reports on manufacturing have been released out of the eurozone recently. The above-trend reading out of the U.S. for November helped reassure markets as new orders rose at the fastest pace in six months providing encouragement that consumer demand remains robust."
MarketWatch: American Manufacturers Say Orders Surge Despite Tariffs, Key Shortages, ISM Finds. "Most American companies including manufacturers are still growing rapidly despite U.S. tariffs and ongoing trade tensions with China, one of the nation's largest trading partners. A temporary truce by the U.S. and China to delay additional tariffs is likely keep the wind at the back of manufacturers for a few more months."
#USmanufacturing sector activity expanded more than expected in Nov'r as the #ISM index rose from 57.7 in October to 59.3. Bounce in new orders, production, and employment shows sturdy near-term activity, but we see 2019 momentum gradually easing amid building supply constraints. pic.twitter.com/ddPlTRnIUy

— Oxford Economics (@OxfordEconomics) December 3, 2018
The Wall Street Journal: U.S. Factory-Sector Growth Accelerated in November. "Jim O'Sullivan, chief economist at High Frequency Economics, Ltd., described the report as 'quite strong, even with some slowing in foreign demand in recent months.' Since ISM's export orders index was unchanged in November, 'implicitly, the pickup in the orders component came from domestic demand,' he added. Sales of factory-made products, or new orders, grew at a faster pace in November — as did output and employment."
The Non-Manufacturing ISM® Report On Business® was scheduled for release on Wednesday, but the New York Stock Exchange group markets will be closed due to the national day of mourning in remembrance of President George H.W. Bush. As a result, the NMI® data will be delayed until 10 a.m. ET on Thursday.
Also, ISM's Fall 2018 Semiannual Economic Forecast for the manufacturing and non-manufacturing sectors will be released on December 10.
For the most up-to-date content on the PMI® and NMI® reports, use #ISMROB on Twitter.