Inside Supply Management Magazine
September / October 2020
A Nimble Approach to Supplier Relationships
September 15, 2020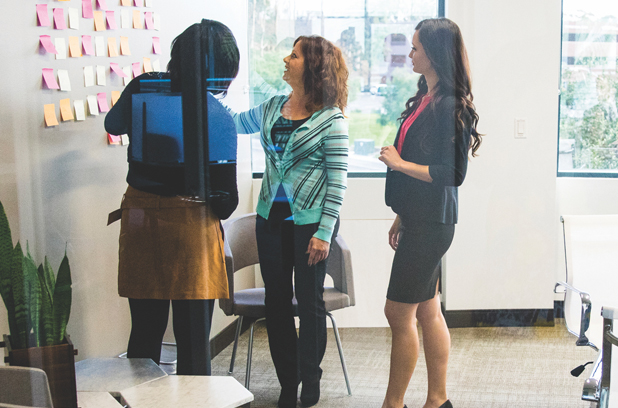 According to Institute for Supply Management®'s recent Round 3 survey of more than 600 procurement professionals, 97 percent of respondents indicated that their companies have been or will be impacted by the coronavirus (COVID-19) pandemic.
This prompts a discussion about what companies are doing in response to the pandemic, specifically from a supplier relationship management perspective. The crisis has exposed the strengths, weaknesses, opportunities and threats that determine how companies handle supplier relationships — many of which were triggered as a result of supply chain risk exposure.
I've heard it all, from the most tactical and unprepared approaches to some of the most innovative reactions. The latter are a testament as to how good supplier relationships are the foundation of a nimble procurement organization — beyond what is considered agile.
The Unprepared Approach
One company I spoke with was considering requesting that its suppliers reduce pricing to solidarize with them amid a pandemic that was quickly impacting their operations. Such an approach is ill-advised, and I was shocked to realize that this wasn't the only company considering the strategy — it seems to be a prevalent "memo" at many companies.
Issuing a blanket statement to the entire supply base will backfire for a number of reasons: (1) it ignores suppliers' unique circumstances, making it extremely impersonal and alienating, (2) management of results and accountability can't be controlled, (3) suppliers that budge will likely ask for something in return, which comes at a cost, and (4) suppliers may simply say "no," potentially leaving the company empty-handed. No one wins.
A global pandemic — or any other major disruption — may understandably present an opportunity or even forcefully trigger a reevaluation of all supplier relationships and processes — and possibly organization-wide operations. How a company decides to carry out those efforts will have a lasting impact on its survival. Simply put, the way an organization acts, or reacts, speaks to its level of preparedness as much as its ability to create and generate sustainable value with suppliers and extended ecosystems.
You May Be Agile, But Are You 'Ready?'
While agility can be synonymous with nimbleness, there is one key difference: readiness. In many cases, the difference resides in how agility is interpreted and embedded in organizational culture.
An agile company can quickly react to stimuli (for example, in relation to a pandemic) based on its current capabilities and knowledge. A nimble organization lives in a constant state of preparedness, continually reevaluating the validity of what it knows. Its strategic position and decision process are also heavily influenced by what leaders don't command or understand well enough. The difference lies in whether a company can merely adapt and survive to keep business as usual or use new information (including disruptive events) to design more resilient models, thereby building a competitive advantage.
An example of a nimble and "ready" organization: Due to the pandemic, a well-known consumer products brand experienced a surge in demand for one of its snack products. This created a challenge, as the company could not keep up with the packaging supply required to meet product demand. Fortunately, the company had been working with suppliers on alternative packaging, which, while more expensive, was eco-friendly and more sustainable.
As a result, the company did not have to "adapt" to new packaging or urgently challenge suppliers to deliver it. The solution already existed, and it was simply a matter of testing and deploying it. The company used this crisis as an opportunity to launch a pilot and enhance a product, not just retain pre-crisis sales levels. That is being nimble.
Suppliers to the Aid
While such nimbleness can be easier said than done, the lesson is clear: The key to successfully facing a crisis resides in the supply base. Suppliers are inherently a source of data and information that, when enabled properly, provide access to knowledge that might otherwise be unavailable. The data can also validate, discredit or complement a company's existing research.
Herein lies the difference between agility and nimbleness. Suppliers assess and manage risk differently than supply managers. As a result, a supplier can expose a procurement organization to risk (directly or indirectly) — while also mitigating it. With that in mind, the way procurement manages supplier relationships becomes a reflection on how it manages risk and enables pursuit of strategic goals.
Creating stronger supplier relationships is a strategic and delicate effort that warrants ongoing reassessment. So, why does it take a pandemic-like event to trigger a reevaluation? Instead, consider a true ecosystem within procurement in which supplier relationships are assessed and managed sustainably, strategically, consistently and collaboratively.
A difference exists between companies that can take quick action and those that prepare ahead. In supply management, being prepared means a procurement organization knows the supply base as well as it knows its own strengths and risk exposure. Ultimately, this becomes actionable knowledge that boosts performance and reduces operational slowdowns. Diligent supplier relationship management is the difference between mere survival and measurable growth, between being a performer and being a disruptor. Simply put, it is the purest form of value creation.
It's a fact: No one succeeds alone, and that means suppliers are as critical to a company's success as is the procurement organization.