Report On Business® Roundup: September Hospital PMI®
October 06, 2023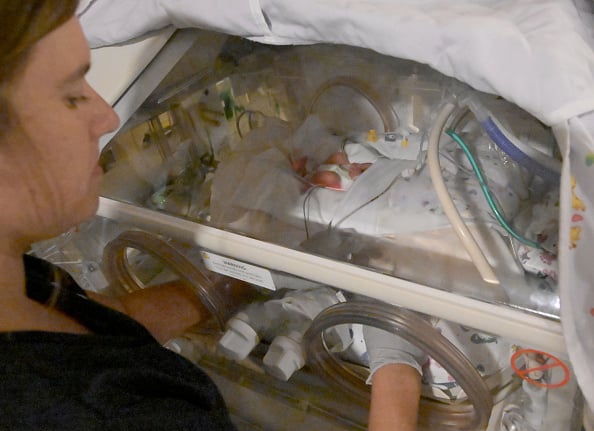 Throughout a summer swoon in which the Hospital ISM® Report On Business® composite index fell into contraction territory twice in four months, health-care executives were confident that the slowdown in patient volumes was temporary.
With everyone needing health care at some point, it was a safe bet. However, few might have expected a rebound this fierce in September — a combined 38-percentage point gain in the four subindexes that directly impact the Hospital PMI®, elevating it to 57 percent, its highest reading since December (57 percent).
"A lot of the executives I talk to and our panelists' comments suggested the last few months have been a matter of seasonality and slower summer demand, not a reduction in core demand itself," Nancy LeMaster, MBA, Chair of the Institute for Supply Management® Hospital Business Survey Committee, told a conference call of reporters on Friday. "So, we were crossing all our fingers, concerned about trying to predict the future and when demand (would resume), but everything came into play in September."
The Business Activity Index jumped 11.5 percentage points and the New Orders Index 12.5, sending both readings above 60 percent. With the federal jobs report released on Friday exceeding expectations, the Employment Index increased 5.5 percent in September to land in expansion territory.
.@ISM's Nancy LeMaster: "Staffing efforts have focused on filling permanent positions while right-sizing to match budgetary needs. Some organizations are benefitting from reduced reliance on contract nurses." https://t.co/aKP5lLCx5T #ISMPMI #economy #healthcare #employment

— Institute for Supply Management (@ism) October 6, 2023
In its jobs report on Friday, the U.S. Bureau of Labor Statistics indicated that health-care employment in ambulatory health-care services increased by 24,000 in September, while hospitals gained 8,000 jobs and nursing and residential-care facilities picked up 8,000 jobs. Employment in the health care industry increased by 41,000.
Also, the Supplier Deliveries Index reversed its recent residency in contraction (or "faster") territory, increasing 8.5 percentage points into expansion. A reading above 50 percent signals longer lead times but benefits the PMI® calculation. (Supplier Deliveries is the only ISM® Report On Business® index that is inversed; a reading of above 50 percent indicates slower deliveries, which is typical as the economy improves and customer demand increases.)
"Another good sign was that the Backlog of Orders Index, which does not (directly) factor into the PMI®, was up slightly (and in expansion), so we saw really strong demand coming back," LeMaster said. "Also, manufacturers of implants related to elective procedures have indicated they were projecting a strong fall and winter. We'll see if that comes to pass, but we have seen the patient volumes come back strong."
Business Survey Committee respondents cited an increase in patient volumes thanks to the resumption of school — and seasonal illnesses. Elective procedures were likely boosted by the end of summer vacation season, for clinical staff and prospective patients.
One month does not make a trend, and one month does not provide an elixir for the challenges faced by hospitals and health-care facilities. While operating margins are on track to finish in positive territory in 2023, according to Chicago-based health-care consultant Kaufman Hall, they remain below historical levels.
Prices "remain nothing to celebrate," LeMaster said. The Prices Index decreased 4 percentage points in September but remained comfortably in expansion (or "increasing") territory. The Prices: Supplies Index rose 7 percentage points and the Prices: Pharmaceuticals Index 3.5 points; both are at 60 percent or higher.
The Hospital #ISMPMI Case Mix Index measures the month-over-month shift in Medicare/Medicaid patients, for which facilities are reimbursed by the federal government. The index contracted in September, down 3.0 percentage points to 48%. https://t.co/wk6sj2N0DZ #economy #healthcare

— Dan Zeiger (@ZeigerDan) October 6, 2023
Many of those frustrations are playing out in the walkout of 75,000 employees of Kaiser Permanente this week, the largest health-care worker strike in U.S. history. "I don't think there's going to be an easy or quick answer, which means there could potentially be more discord between labor and management," LeMaster said.
She continued, "We're seeing the same between the government and hospitals on Medicare reimbursement, as well as the government and managed-care insurance businesses. Nobody likes running at negative margins, including hospitals. It's a complex problem of supply and demand, and inflation (exacerbates the problem)."
In case you missed the Report On Business® Roundup on the release of the September Manufacturing PMI®, you can read it here. The Roundup on the release of the Services PMI® can be read here.
For the most up-to-date content on the three indexes in the ISM® Report On Business® family, use #ISMPMI on Twitter.
(Photo credit: Brittany Murray/MediaNews Group via Getty Images)