Report On Business® Roundup: August Hospital PMI®
September 08, 2023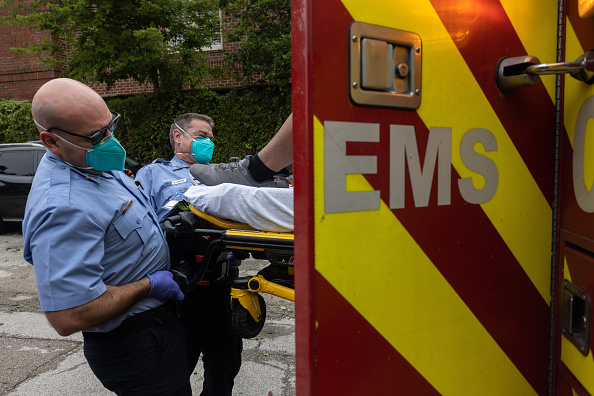 As this space discussed last month, seasonality trends impact the U.S. health-care sector at this time of the year, but never in the short history of Hospital ISM® Report On Business® data collection has a summer swoon been so pronounced.
In five years of the Hospital PMI®, it has entered contraction territory just four times — back-to-back months in 2020 as the coronavirus pandemic engulfed the globe, and in two of the last four months. The composite index reading of 47.5 percent in August was a 5.8-percentage point decrease from the previous month, with the New Orders and Employment indexes falling into contraction.
Lower patient volumes continued in August, but Nancy LeMaster, MBA, Chair of the Institute for Supply Management® Hospital Business Survey Committee, said that trend isn't expected to persist into the fall. A reason for the seemingly more severe drop in business activity would require conjecture, she added.
Hospital @ISM® Report On Business®: New orders and #employment shrunk, and much faster supplier deliveries — good for buyers, not so much for the PMI® calculation — put the composite index in contraction in August, at 47.5%. https://t.co/Ivs4uuAAvt #ISMPMI #economy #healthcare

— Dan Zeiger (@ZeigerDan) September 8, 2023
"There's a feeling that the economy is a little uncertain, and people are delaying elective procedures because they don't want to take time off," LeMaster said. "There are many theories, and I don't know that we could prove any of them. I would be more worried if September comes and there is no bounce back. If backlogs have been cleared and demand remains low, there will be some numbers to (be concerned about)."
The patient volume declines evident in the July Hospital ISM® Report On Business® were confirmed in a report by Kaufman Hall, which found a 7-percent decrease in adjusted daily discharges during the month. The Chicago-based health-care consultant also reported that hospitals' daily operating margins declined 9 percent month over month, though they remained higher than in July 2022.
While hospitals anticipate that elective-procedures demand will return, they are also bracing for an increase in respiratory cases in the fall and winter months, LeMaster said. Also, COVID-19 hospitalizations in the U.S. have increased 16 percent week over week, but she said facilities don't expect a rush of patients, or even an impact on elective care.
"The expectation is that it will be more manageable, thanks to the antiviral drugs and updated vaccine, and that hospitalizations will not displace active procedures," LeMaster said. "If you look back to last year, many hospitals were stretched by the COVID-19, flu and RSV (respiratory syncytial virus), but it didn't last long, and most accommodated the volume."
In other subindex news, the Supplier Deliveries Index decreased 16.5 percentage points to fall into contraction territory — good news because it signals much faster deliveries, but to the detriment of the PMI® calculation. Supplier Deliveries is the only ISM® Report On Business® index that is inversed; a reading of above 50 percent indicates slower deliveries, which is typical as the economy improves and customer demand increases.
LeMaster said it's too soon to determine if the improved delivery times are partly due to lower patient demand. In fact, she added that she expects faster performance to continue because the health-care distributor supply chain is stronger: "We're not seeing as many back orders and stock outs," she said. "You don't hear much about resin shortages. Now, that could all change if a hurricane hits Puerto Rico (a pharmaceutical and medical-device manufacturing stronghold), but there's optimism the flow of supplies will continue."
Hospital #ISMPMI survey respondent: "We had more full-time equivalent (FTE) employees than in the previous month, despite lower patient volumes. The level of contract labor for FTE bedside nurses continued to decline." https://t.co/RHqhqasdJc #economy #healthcare

— Institute for Supply Management (@ism) September 8, 2023
Supplier delivery success should translate into a rise in the Touchless Orders Index, but not in August: The index stayed in contraction, equaling the 47-percent figure from the previous month. Also, the Technology Spend Index reading of 47.5 percent was down 5 percentage points compared to July. And the Prices Index remained above 60 percent, suggesting that margins will continue to be challenged, especially until patient volumes are restored.
"Nobody is thinking that there is a permanent softness, but we'll have to have to wait and see," LeMaster said. "There are no alarm bells yet."
In case you missed the Report On Business® Roundup on the release of the August Manufacturing PMI®, you can read it here. The Roundup on the release of the Services PMI® can be read here.
For the most up-to-date content on the three indexes in the ISM® Report On Business® family, use #ISMPMI on Twitter.
(Photo credit: John Moore/Getty Images)