Report On Business® Roundup: April Hospital PMI®
May 05, 2023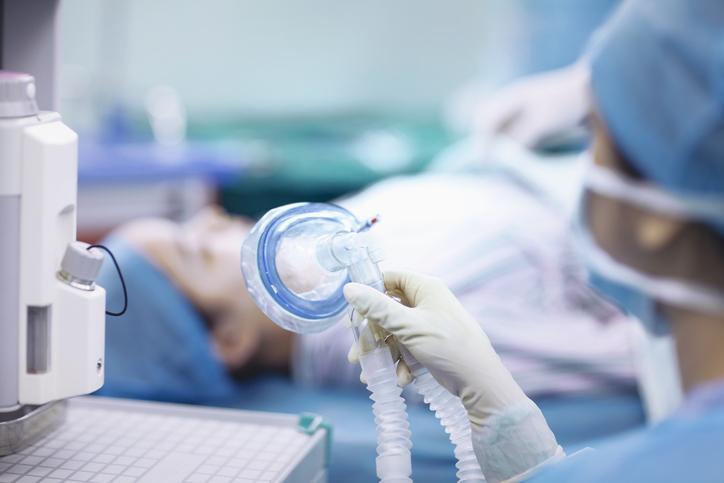 In a week in which the Manufacturing and Services ISM® Report On Business® data had good news and bad news for their respective sectors, the Hospital numbers revealed on Friday fit the mixed-results mold.
With a composite PMI® of 55.3 percent, there was more good news than bad in the Hospital ISM® Report On Business® for April. A boost in business activity and new orders (particularly for elective surgeries) mirrored recent trends and quarterly reports from orthopedic and cardiology manufacturers, suggesting that such gains in patient volumes could be lasting.
However, a drop in the Employment Index, despite hot federal jobs data on Friday, suggests that health-care executives remain wary about labor costs and inflation. And product shortages and back orders were headaches in April, despite faster supplier delivery performance.
Hospital @ISM® Report On Business®: Activity and new orders were up in April thanks to rising patient volumes (especially for surgery), but product shortages remained a headache for many #healthcare facilities. The PMI® increased to 55.3%. https://t.co/ypxRNt9xg3 #ISMPMI #economy

— Institute for Supply Management (@ism) May 5, 2023
"Overall, it was a good month," Nancy LeMaster, MBA, Chair of the Institute for Supply Management® Hospital Business Survey Committee, told a conference call of reporters on Friday. "There was strong volume and improvements in the supply chain, but the big pain point is still the high cost of labor and supplies."
The New Orders Index increased 9 percentage points to above 60 percent, and the Business Activity Index was up 6.5 percentage points, in strong expansion territory. The Technology Spend Index increased 10 percentage points to 54 percent, indicating facilities resumed strong capital investment levels after an apparent pause in March.
Meanwhile, the Hospital Employment Index decreased 9.5 percentage points, though it remained in expansion, as panelists noted that inflationary pressures had led to hiring freezes or layoffs at their facilities.
On a day the federal jobs report showed the U.S. added a higher-than-expected 253,000 jobs in April — including 24,000 in ambulatory health-care services, 9,000 in nursing and residential care facilities and 7,000 in hospitals — Business Survey Committee respondents indicated some labor anxiety, particularly with costs. Wrote one respondent, "Reducing head count due to the financial challenges."
The degree of the index decrease was due to reductions or attrition involving nonclinical staff, LeMaster said, adding that it was somewhat surprising: In previous months, hospital systems were successful in recruiting and training part-time workers, as well as embracing flexibility and technology in shift scheduling.
"So, what we're unsure of this month is whether the drop in the employment number is more related to difficulty in finding and hiring people or hospitals putting the brakes on hiring," she said. "Clinical staff will still reflect demand, so hospitals will make sure they have personnel for those elective surgeries. But they will scrutinize nonclinical staff as they seek to try to shore up their margins. It's something to keep an eye on."
With all three prices indexes — Prices, Prices: Supplies and Prices: Pharmaceuticals — north of 60 percent, buyers could have been less hesitant as facilities relied on their current inventories. While the Inventories Index increased 9 percentage points but stayed in contraction, the Inventory Sentiment Index remained comfortably in "too high" territory.
The Hospital #ISMPMI Touchless Orders Index (tutorial here: https://t.co/JUPpxhazZI) returned to expansion (55.5%) in April, indicating easier automated purchasing. But survey respondents still cited back orders and product shortages. https://t.co/YHrFY0HO23 #economy #healthcare

— Dan Zeiger (@ZeigerDan) May 5, 2023
Also, hospitals have been burning down stocks of personal protective equipment (PPE) and related supplies, confident they can handle future coronavirus outbreaks with the U.S. set to end the 3-year-old pandemic public-health emergency declarations next week. On Friday, the World Health Organization ended its public health emergency of international concern regarding COVID-19.
"Facilities are confident they can reduce and right-size PPE inventory based on a less-intensive number of respiratory patients," LeMaster said. "You obviously still need PPE for surgeries, but that's not a supply that needs to be stocked much in advance. It can be more just-in-time."
Hospitals will no longer be able to purchase PPE, ventilators and other products given emergency use authorization (EUA) by the U.S. Food & Drug Administration, though they can still use current inventories. Reporting requirements and reimbursement for telehealth, Medicare and Medicaid will largely revert to pre-pandemic policies.
LeMaster said she does not expect the end of the COVID-19 emergency declarations to be especially onerous for hospitals or their supply chains. "I'm sure there will be ripple effects in some areas, but none of it's a surprise," she said. "Everybody knew this was coming and has had some time to prepare for it, so I expect things to go fairly smoothly."
In case you missed the Report On Business® Roundup on the release of the April Manufacturing PMI®, you can read it here. The Roundup on the release of the Services PMI® can be read here. ISM's Spring 2023 Semiannual Economic Forecast for the manufacturing and services sectors will be released on Monday; it will also be the focus of a session that day at the ISM World 2023 Annual Conference in Grapevine, Texas.
For the most up-to-date content on the three indexes in the ISM® Report On Business® family, use #ISMPMI on Twitter.
(Photo credit: Getty Images/Shannon Fagan)