Report On Business® Roundup: April Manufacturing PMI®
May 01, 2023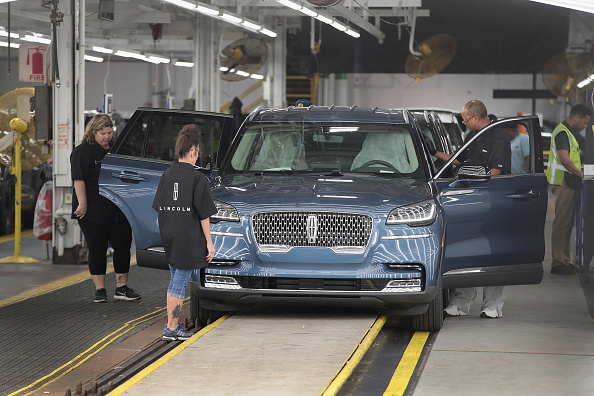 Perhaps no comment in the history of the Manufacturing ISM® Report On Business® has elicited a more vivid image of a panelist throwing up his or her hands after typing it. However, it was, in many ways, an ideal summary of the April data.
The comment in full, from an Institute for Supply Management® Manufacturing Business Survey Committee respondent in Primary Metals: "We seem to be in a season of contradictions. Business is slowing, but in some ways, it isn't. Prices for some commodities are stabilizing, but not for others. Some product shortages are over, others aren't. Trucking is more plentiful, except when it isn't. There's uncertainty one day, but not the next. The next couple of months should provide answers — or not. It's hard to make projections at the moment."
It's often said that what businesses loathe more than anything is uncertainty. And in an environment where many of the key indicators are a mixed bag, the Manufacturing PMI® of 47.1 percent in April beat analysts' expectations but provided only a yes-and-no answer on if a return to growth was in sight.
Timothy R. Fiore, CPSM, C.P.M., Chair of the ISM Manufacturing Business Survey Committee, cited positive signs (production resiliency and employment returning to expansion) in the data, but also potential warning bells (elevating customers' inventories and prices). "It's really hard to predict what the future looks like, but it does look like we're slipping into the third quarter before there's any meaningful recovery," he told a conference call of reporters on Monday, nothing that ISM's Spring 2023 Semiannual Economic Forecast, slated for release next week, should provide at least some clarity.
He continued, "It seems like it's been like that for about six months, where it's tough to (make projections)."
Markets, particularly metals, had an eventful hour after the release of the Manufacturing PMI® data, but the Dow Jones Industrial Average and the S&P 500 found better footing in the afternoon. In the economic world, the word of the day was stagflation — little to no growth with rising prices, both reflected in ISM's report. And that likely means more indigestion for watchers of the U.S. Federal Reserve, which is expected to raise interest rates yet again this week.
"I can't speak for the Fed, but I don't think this is the kind of report it would like," Fiore said. "It probably shows things aren't decelerating fast enough for the Fed. We had some serious price reductions (in the winter)," he noted, but the Prices Index returned to "increasing" territory for the second time in three months, registering 53.2 percent in April.
ISM Manufacturing PMI in contraction territory for the 6 months while employment is growing again and prices paid is up 4 points in April from March. Is this what stagflation looks like? https://t.co/8WmK3b1b2t pic.twitter.com/2doQlP7MEe

— Elliot (@AlphaSeeker84) May 1, 2023
The Production Index remained in contraction but increased 1.1 percentage points to 48.9 percent; such steadiness is a good sign, Fiore said, because while the New Orders Index (45.7 percent, up 1.4 percentage points from March) reflects future revenue, produced goods generally translate to sales. The Employment Index elevated to 50.2 percent as companies try to match head counts with current production levels while trying to ensure adequate staffing levels when demand returns.
So, to paraphrase the Primary Metals respondent, those upticks in production and new orders could be good news. Or not.
Fiore said a demand alarm bell was the Customers' Inventories Index, which in April ended 78 straight months in "too low" territory, including an all-time low reading of 25 percent in July 2021. The figure of 51.3 percent in April is the highest since September 2016 (52.5 percent), the last time the index was at "too high" status — which is never conducive to future output.
"Our panelists' don't have the greatest visibility into their customers' inventories; they are acting on the requests that come in on a month-to-month basis," Fiore said. "It could be because they're overstocked, or because demand has dried up a bit. Probably a little of both."
For now, Fiore said, the five best barometers to wade through factory sector uncertainty are (1) percentage of industries in strong contraction, with a composite PMI® below 45 percent, (2) chemicals demand, a driver of overall manufacturing demand, (3) companies' hire-to-fire ratio, (4) transportation prices, which are down amid lower demand and (5) lead times. Of those trends, just two — fewer industries contracted strongly, and lead times are generally shorter — have improved.
ATLANTA FED GDP NOW MODEL PROJECTS US 2Q GROWTH RATE AT 1.8%, UP FROM 1.7% PREVIOUSLY, AFTER US CONSTRUCTION SPENDING, ISM MANUFACTURING REPORTS #ISM #manufacturing @AtlantaFed

— Mace News (@MaceNewsMacro) May 1, 2023
In April, 73 percent of manufacturing gross domestic product (GDP) shrunk, with 12 percent of industries in strong contraction. Chemicals demand remained flat, and while the Employment Index was in expansion, there was a near equality among panelists' comments regarding hiring and staffing reductions.
In other words, a continuing season of contradictions. "There are a few things (the manufacturing sector) needs to improve on," Fiore said. "We've got a way to go here."
The Report On Business® roundup:
Barron's: Manufacturing Activity Is Still Shrinking, but New Orders Show Improvement. "Fundstrat managing partner Tom Lee believes the most recent report is an important PMI reading because it demonstrates the industrial economy is bottoming. What's more, he expects the bottoming to lead to a period of outperformance for industrial stocks."
Bloomberg: U.S. Factory Activity Contracts for a Sixth Month, ISM Data Show. "The purchasing managers group's measures of orders and production improved slightly but remained in contraction territory. The good news is that the figures suggest the manufacturing sector is shrinking at a slower rate. … At the same time, manufacturers face a host of challenges, including higher borrowing costs, tougher credit conditions, less demand for merchandise and still-elevated prices."
CNBC: ISM Manufacturing PMI® rose to 47.1 in April. "(The Prices Index) was 53.2 percent, the highest level of prices paid since July of last year, and that is not a good thing if you're monitoring the Federal Reserve," analyst Rick Santelli said. "The higher prices go, the more potentially aggressive Fed you have. … You can see interest rates moving up a bit on that prices paid number."
Mace News: Manufacturing in Contraction for 6th Straight Month as New Orders Remain Sluggish Amid Uncertainty. "The output side is up from new orders to production, showing positive signs as new orders are future revenues and production goes into inventories but is generally converted into sales, (Fiore said). On the other hand, he said, the input side continues to be weak, especially in manufacturing inventories, which has been declining and indicates uncertainty for future demand."
Meanwhile, raw material prices (up from 49.2 to 53.2) increased modestly in April after declining in five of the previous six months. Overall, inflationary pressures continue to be a problem for manufacturers despite recent moderation.

— Chad Moutray (@chadmoutray) May 1, 2023
MarketWatch: U.S. Manufacturers Stuck in Negative Territory for 6th Month in a Row, ISM Finds. "Some companies have also gotten stuck with extra inventories or unsold goods and they have cut back, too. … Companies were unsure when the outlook will improve, but with the Federal Reserve still raising interest rates, new orders and production are unlikely to increase much, if at all, anytime soon."
Reuters: U.S. Manufacturing Contacts Again in April but Pulls Off 3-Year Low. "Despite weakness in factory activity and demand for goods reported by (ISM) on Monday, there was a build-up of inflation pressures last month. This supports expectations that the Federal Reserve will raise interest rates again on Wednesday before potentially pausing the U.S. central bank's fastest monetary policy tightening since the 1980s."
ISM's Services PMI® will be unveiled on Wednesday, and the Hospital PMI® on Friday. For the most up-to-date content on the reports under the ISM® Report On Business® umbrella, use #ISMPMI on Twitter.
(Photo credit: Getty Images/ Scott Olson)