Report On Business® Roundup: April Services PMI®
May 03, 2023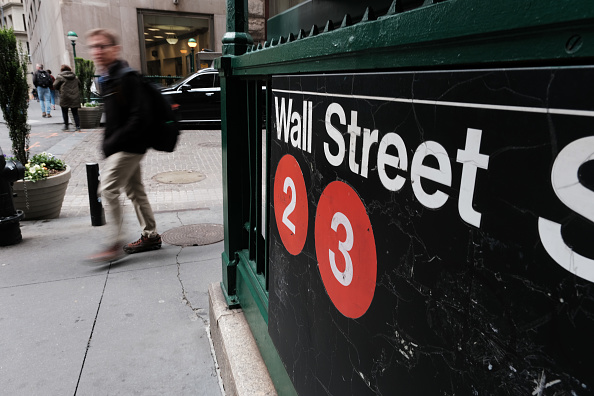 The release of the Services PMI® data on Wednesday served as an ideal demonstration of how the ISM® Report On Business® fits with other economic numbers — and is considered a key criterium for decision makers.
The Services report with a composite PMI® of 51.9 percent was unveiled on Wednesday, hours before the U.S. Federal Reserve announced another quarter-point interest rate increase. While that decision was likely made before the Services PMI® release, commenters noted that the ISM® Report On Business®, particularly the Manufacturing and Services Prices indexes, factors into U.S. monetary policy.
"We're seeing a status quo in the services industry," analyst Michael McKee said on Bloomberg TV after the data was released. "That supports the idea that we're not on the cusp of a recession, or even a significant slowdown. … The (Prices Index) was mostly unchanged, so it doesn't reflect that prices are going down, which is what the Fed would like to see."
Noting that the data doesn't dismiss the possibility of future interest rate hikes, McKee added, "It could give (the Fed) a way to say it will pause and see what happens."
A Manufacturing Prices Index that returned to "increasing" territory in April likely didn't discourage the Fed rate-hike decision, and the Services Prices Index registered 59.6 percent, an increase of 0.1 percentage point compared to March. Another closely-watched subindex on Wednesday was the Employment Index, which was in expansion for a third straight month, at 50.8 percent.
That reading was down 0.5 percentage point month-over-month, and Anthony Nieves, CPSM, C.P.M., A.P.P., CFPM, Chair of the Institute for Supply Management® Services Business Survey Committee, called the overall labor situation a continuing "mixed bag" in a conference call with reporters on Wednesday.
"We all know the high-profile layoffs and workforce reductions (in the technology industry), but in looking at the industries across the services sector, two industries reported decreased employment, eight had increases, and eight had no change," Nieves said. "The respondents' comments indicated that some businesses remain a little wary about backfilling open positions, and others are still having difficulty in finding suitable workers."
However, the three months above 50 percent represent the most stability for the Employment Index in more than a year, and it coincided with the private payrolls report by ADP and Moody's Analytics on Wednesday that revealed an increase of 296,000 in April, the largest gain in nine months and more than doubling investors' expectations.
ISM Services PMI for April = 51.9, above March's 51.2. Increase in New Orders, and Prices Paid (not in chart) basically unchanged at 59.6. This is more of a coincident indicator than a leading one. Not signaling recession as of now, but Mfg PMI is...make of that what you may. pic.twitter.com/wg2TzkhIE3

— Liz Young (@LizYoungStrat) May 3, 2023
The Inventories Index went into contraction at 47.2 percent, possibly by design at some companies: Survey respondents noted that faster supplier delivery performance lessened the need for safety stock, health-care facilities continued burning down inventories of personal protective equipment (PPE), and demand continued to be tepid. The Inventory Sentiment Index also contracted at 48.9 percent, indicating "too low" levels, though still manageable.
"The supply logistics dictate that companies are not having to carry as much inventory, which also helps if you're looking to manage cash flow cash liquidity," Nieves said. "Overall, respondents indicated that inventories are starting to come in line with business requirements."
The New Orders Index increased to 56.1 percent, likely getting a boost from the New Export Orders Index, which erased nearly all of its March plunge with a 17.2-percentage point increase, to 60.9 percent. It's a notable reading, Nieves said, that carries a caveat: About two-thirds of respondents each month report that their companies do not perform or track services outside the U.S. "I don't want to diminish the impact, but it's not the same as what you see in manufacturing," he said.
The sector's top exporting industries are derived from brainpower: Professional, Scientific & Technical Services, as well as Management of Companies & Support Services. Notably, the former reported in increase in exports in April, the latter a decrease.
While anxiety might not be as pronounced as in the manufacturing sector, many services businesses are dealing with uncertainty. Some clarity should come with ISM's Spring 2023 Semiannual Economic Forecast for manufacturing and services, which will be released on Monday and be the focus of a session that day at the ISM World 2023 Annual Conference in Grapevine, Texas.
"Some of the variables that comprise a potential recession that are (seemingly in contradiction), like inflation being high and unemployment low," Nieves said. "That contributes to the concern that some companies have right now and the uncertainty going forward." He added, "But overall, the majority of respondents are positive about what's going on at their companies and about business conditions in general."
The U.S. services sector expanded for the 4th straight month in April, with ISM's reading rising to 51.9 from 51.2 in March. ADP also reported private sector hiring doubling in April to 296K, more than half in leisure and hospitality. #DOW +37 ahead of a likely Fed rate hike.

— Jason Brooks (@brookskcbsradio) May 3, 2023
The Report On Business® roundup:
Bloomberg: U.S. Service Industry Expands at a Modest Pace as Activity Cools. "Combined with the latest ISM report showing manufacturing contracted for a sixth month, the services data underscore an economy struggling for momentum amid higher interest rates and still-elevated inflation. One bright spot in the services report was a pickup in a measure of new orders, which … suggested demand continues to grow, albeit slowly."
Mace News: Service Sector Activity in Expansion Territory for 4th Straight Month on Slight Uptick in New Orders. "Asked how service providers are seeing the risk of recession, (Nieves) told reporters that there are indications of a possible recession, such as the inverted yield curve. High interest rates after last year's aggressive credit tightening by the Federal Reserve are weighing on the residential real-estate market, he added."
MarketWatch: Businesses Grow a Bit Faster, ISM Finds. Economy Still in OK Shape. Economists polled by The Wall Street Journal had expected the (PMI®) to rise to 51.8 percent. High inflation and rising interest rates have taken a bite out of the economy and depressed demand for big-ticket items like houses, appliances and computers. Americans are still spending plenty of money on services, however, to keep the economy plowing ahead for now.
"Still trending down, despite the small April increase" @IanShepherdson on ISM Services Survey, April #PantheonMacro

— Pantheon Macro (@PantheonMacro) May 3, 2023
Reuters: U.S. Services Sector Grows Steadily in April. "Services prices tend to be stickier and less responsive to interest rate increases. Some economists view the ISM Services (Prices Index) gauge as a good predictor of personal consumption expenditures (PCE) inflation. The Fed, which has a 2-percent inflation target, tracks the PCE price indexes for monetary policy."
The Wall Street Journal: Treasury Yields Hold Steady, Maintain Declines After Fed Rate Call. "Survey data released Wednesday morning suggested that the U.S. services sector continued to expand in April. Institute for Supply Management® said its (Services PMI®) rose to 51.9 percent in April, from 51.2 in March. … 'There's still pretty strong demand in services, so if the Fed is looking for recessionary red flags … the report this morning didn't show any of that,' said Will Compernolle, macro strategist at FHN Financial."
In case you missed Monday's Report On Business® Roundup on the release of the April Manufacturing PMI®, you can read it here. The Hospital PMI® will be released on Friday. For the most up-to-date content on the three indexes under the ISM® Report On Business® umbrella, use #ISMPMI on Twitter.
(Photo credit: Getty Images/Spencer Platt)