Report On Business® Roundup: February Services PMI®
March 03, 2023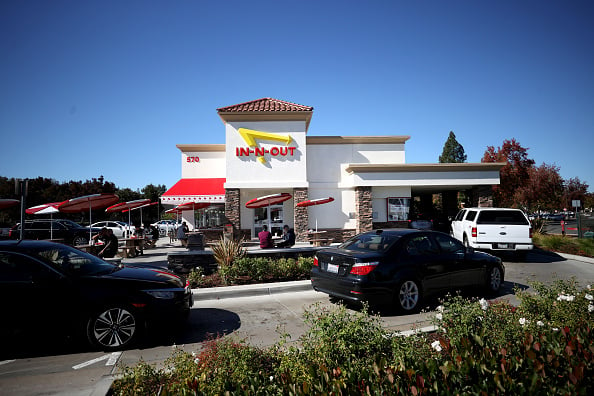 With the Manufacturing PMI® in contraction for the last four months and other economic data generally eliciting a glass-half-empty response from investors and analysts, the Services ISM® Report On Business® continues to stand out.
The Services PMI® reading on Friday revealed a composite index reading of 55.1 percent, down 0.1 percentage point compared to the previous month but above expectations. The data — save for December's surprise contraction — continued to suggest that the services sector, which makes up an overwhelming share of the U.S. economy, might be able to carry it.
There is a test of the old adage that while the Services sector represents a much bigger part of the US economy, Manufacturing determines the cycle.
ISM Manufacturing 47.7
ISM Services 55.1#Recession or not? pic.twitter.com/T496fo4xkv

— jeroen blokland (@jsblokland) March 3, 2023
"The services sector is doing quite well as Americans are spending money in that category," Bloomberg analyst Michael McKee said after the report's release. He added that the New Orders Index reading of 62.6 percent, a 2.2-percentage point gain compared to January, "probably tells us the most about where we're going."
The Employment Index registered 54 percent, a 4-percentage point gain and its highest reading since December 2021, a potentially good sign heading into the federal jobs report that will be released on March 10.
"We'll have to see if things ramp up or decline in the spring," Anthony Nieves, CPSM, C.P.M., A.P.P., CFPM, Chair of the Institute for Supply Management® Services Business Survey Committee, told a conference call of reporters on Friday. "But right now, it looks like a path of steady and incremental growth for the services sector."
For the second straight month, Nieves called the employment picture a "mixed bag." While many companies added personnel, others in such industries as technology continued their high-profile reductions.
"While certain industries have expanded their employment, even with a tight labor market, other industries continue to cut back right-size their operations," Nieves said. "You look at the industries that (were flat) or reported a decrease in employment in February, and those have been pretty consistent (in recent months) in cutting back."
Given the recent hot economic data, ISM Services was "fine" at 55.1 vs the est of 54.5, with New Orders & Employment showing notable increases. Prices Paid (not in chart) fell to 65.6, a welcome surprise considering ISM Mfg's Prices Paid increased. Still a bit high though. pic.twitter.com/TR4cvjd5k5

— Liz Young (@LizYoungStrat) March 3, 2023
Of the big six services industries, two — Information and Professional, Scientific & Technical Services — reported flat employment activity in February. Wrote a Business Survey Committee respondent in Information, "(S)ince we're not able to reduce cost to maintain margins, we have to reduce the employee base more aggressively to achieve margins."
The other key area of focus in the February data was the Prices Index, which decreased 2.2 percentage points but remained at a lofty 65.6 percent. While much of the emphasis was on the economic sector — as with ISM's Manufacturing data, those hoping for a quick end to inflation or a pivot by the U.S. Federal Reserve were disappointed — survey respondents' comments focused on supply management strategy.
After spending much of the last three years paying whatever it took to ensure supply, buyers "now are very cost conscious and looking for lower-priced product options," wrote a Business Survey Committee respondent in Wholesale Trade. Cost avoidance — often through product rationalization, which is limiting goods and/or services offerings to invest in the most profitable ones — has become a priority for many organizations, Nieves said.
"Fuel prices are lower, which is probably why the index reading isn't even stronger," he said. "While some commodities have eased, some are still in short supply, creating difficulties not only on the wholesale side, but also in retail. So, pricing is still very strong."
You really can't spin this ISM services as bullish for equities

— Thomas Thornton (@TommyThornton) March 3, 2023
The Report On Business® roundup:
Bloomberg: U.S. Service Sector Expands More Than Forecast, Suggesting Hiring Success. "The advance suggests service providers are having more success hiring after experiencing difficulty attracting workers throughout the pandemic. Government data next Friday will provide further clues into the state of hiring across the entire economy. The ISM report is the latest indication of still-healthy demand for services against a backdrop of a resilient labor market and a steady rotation away from spending on goods."
CNBC: Non-Manufacturing PMI® Dips to 55.1 in February. "The February read was 55.1 (percent, which) bests expectations; we were looking for a number around 54.5," analyst Rick Santelli said. He added, "Prices paid: Remember, if this goes up, it's not good; if it goes down, it is good. (The index reading) of 65.6 percent is definitely lower than January's 67.8, so that's a good thing. … The Employment (Index), knowing that one week from today, we get the big (federal) jobs report, it was 54 percent, following a 50 percent (in January). That's the best since going all the way back to December 2021."
Mace News: Service Sector Activity Stays in Growth Territory on Rising New Orders, Job Growth, Faster Deliveries. "April-June will be a telltale quarter to assess the sustainability of the service sector improvement, (Nieves) said. Asked about the possible negative impact of further tightening by the Federal Reserve on consumer spending and firms' financing costs, he replied, "It's not reflected in the strength of numbers that we are seeing right now.' "
MarketWatch: Most U.S. Businesses Still Growing, ISM Finds, in Sign of Economy's Resilience. "(T)he Federal Reserve plans to raise interest rates even higher to squash inflation, putting the economy at risk of recession. What's become both a source of strength and angst is the tightest labor market in decades. Feeling secure in their jobs, Americans continue to spend enough to keep the economy out of recession. But rising wages also threaten to keep inflation high and force the Fed to raise rates even more."
ISM Services held in solid expansion territory in February, the latest sign that economic activity remains resilient. Business activity growth slowed but new orders rose at a stronger pace. The employment index suggests the labor market was tight. Supply chain logjams eased. pic.twitter.com/8Xt6Bk9wgk

— Oren Klachkin (@OrenKlachkin) March 3, 2023
Reuters: U.S. Service Sector Steady in February. "The negligible drop in the PMI® suggested that robust data on consumer spending and the labor market at the start of the year was not a fluke and that the economy was nowhere near recession, though risks of a downturn are rising. Signs of the economy's resilience, however, could see the Federal Reserve maintaining its interest rate hiking campaign into summer."
The Wall Street Journal: Stocks Tick Up After Services Data. "Institute for Supply Management®'s services activity index decreased minutely to 55.1 (percent) in February from 55.2 in January but exceeded the consensus forecast of 54.3 among economists polled by The Wall Street Journal. 'If we see another strong services print today, that will certainly dictate the case for higher-for-longer policy rates in the U.S.,' Laura Cooper, a macro strategist at BlackRock, said before the release."
In case you missed Wednesday's Report On Business® Roundup on the release of the February Manufacturing PMI®, you can read it here. The Hospital PMI® will be released on Tuesday. For the most up-to-date content on the three indexes under the ISM® Report On Business® umbrella, use #ISMPMI on Twitter.
(Photo credit: Getty Images/Justin Sullivan)