Report On Business® Roundup: January Manufacturing PMI®
February 01, 2023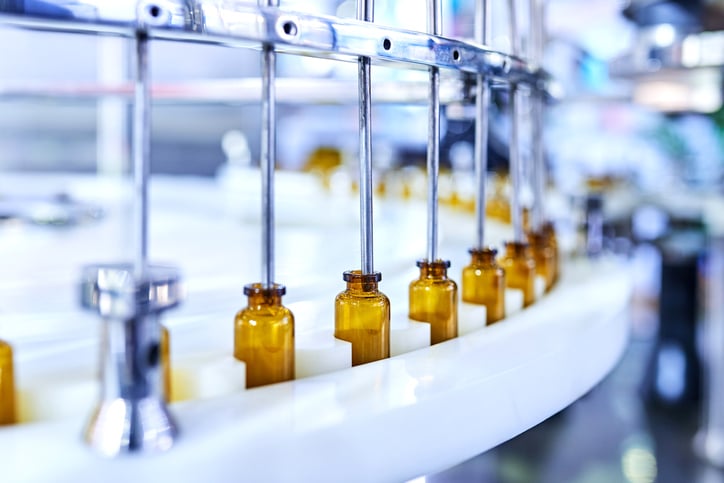 The Manufacturing ISM® Report On Business® was released among a flurry of economic numbers on Wednesday morning and prior to a closely watched meeting of the U.S. Federal Reserve in the afternoon. The level of action in the PMI® data was appropriate for the busy day.
The composite index reading of 47.4 percent in January reflected a contraction in factory activity for a third straight month, as well as a shrinkage of the overall U.S. economy. Timothy R. Fiore, CPSM, C.P.M., Chair of the Institute for Supply Management® Manufacturing Business Survey Committee, told a conference call of reporters, "I think the summary of this report is that I don't think (the sector) has hit the bottom yet."
That's the bad news. The silver lining, Fiore added, is that the numbers are likely not far from the floor and can change course, especially heading into spring months that are traditionally strong for manufacturing. "There are a lot of things I can say about the five subindexes (that directly factor into the Manufacturing PMI®) that would be positive for the future," he said.
"The headline fall was even sharper than the decline in December, pouring cold water on the claims of some commentators that [manufacturing] is on the cusp of a recovery. .. reinforces our view that the US economy is heading for recession." - @CapEconUS on #ISM

— Carl Quintanilla (@carlquintanilla) February 1, 2023
A notable subindex reading: The New Orders Index registered 42.5 percent, down 2.6 percentage points compared to December; take away the early months of the coronavirus pandemic in 2020, and that's the lowest figure since March 2009 (41.3 percent). The January number was closer to the 40-percent threshold the New Orders Index reading dipped below in every U.S. recession dating back to the 1970s.
While demand remains sluggish, Fiore said, new order levels are also reflective of buyers and suppliers haggling over prices and lead times. "They've been agreeing to disagree, and that has (slowed orders)," he said. "But the commodity markets are starting to reverse a bit, and that's going to put pressure on suppliers to arrive at a price, which will be a positive."
The Prices Index (which does not directly factor into the PMI®) increased 5.1 percentage points to 44.5 percent which the Supper Deliveries Index remained steady, suggesting the bump in prices was due to an uptick in demand, not transportation disruptions. Also, the New Export Orders Index increased to 49.4 percent in January, helped in part by the relaxing of COVID-19 public-health restrictions in China. While economies in Europe remain slow, increased exports to China should provide a bump to new orders.
In perhaps the most encouraging sign of "a turning of the corner on demand," as Fiore put it, is that the Employment Index stayed in expansion at 50.6 percent, down just 0.2 percentage point from December. In related news, the federal Job Openings and Labor Turnover Survey (JOLTS), was released on Wednesday, indicated 11 million U.S. job openings in December, which exceeded analysts' expectations and is the highest figure in six months.
Fiore said in the conference call that the index's steadiness is consistent with ISM's Semiannual Economic Forecast in December, which indicated that manufacturing purchasing and supply executives expect growth in the second half of 2023. As a result, they want to ensure proper head counts to meet demand. As he told Bloomberg TV earlier on Wednesday, "Companies are not laying off as much as we thought they would, given the falling level of demand in the last five or six months, so I think there is optimism there. People are trying to hold on to their employees."
Regarding overall business conditions, he added, "I think we're in a position where the second half and even the end of the (second quarter) is going to be pretty good. But we need to get there. It's going to be a struggle in the next two or three months."
The Federal Reserve's approach of raising interest rates to slow the economy and tame inflation has been felt most by U.S. manufacturing. Despite the sector's contraction, the Fed continued its strategy on Wednesday with another interest-rate hike, though at a quarter point, which is smaller than previous increases.
Finally, Fiore said to keep an eye on Chemical Products, the second-biggest manufacturing industry and a recent bellwether. It was the first industry that fell into contraction last summer, and it showed signs of a rebound in January, nearing expansion.
"Chemicals is one to watch in terms of recovery," he said. "Concrete, steel, plastic products, cleaning solutions — chemicals are pretty much in everything, so demand is going to aggregate around that industry."
"Rebound in China will drag manufacturing out of its hole soon." @kieranc_econ on U.S. ISM Manufacturing #PantheonMacro

— Pantheon Macro (@PantheonMacro) February 1, 2023
The Report On Business® roundup:
Barron's: The Manufacturing Economy Is Lousy. There Are Silver Linings for Stocks. "No one knows when the indicators will hit bottom, but if they are close, the time could be near to buy manufacturing stocks. They tend to take off when the manufacturing PMI hits its lows. … Industrial stocks haven't really reacted to the report, which isn't a surprise because investors know that things are slowing down."
Bloomberg: U.S. Factory Gauge Falls for Fifth Month to Lowest Since May 2020. "The ISM gauges of both orders and production slipped further into contraction territory in January, also falling to their lowest levels since mid-2020. … Meanwhile, the snarled supply chains that haunted factories in recent years continue to improve. That, paired with moderating demand both at home and abroad, has helped alleviate backlogs and shorten delivery times."
CNBC: December Construction Spending Down. "ISM Manufacturing for January is 47.4 (percent). That's not a good number, the weakest since May 2020, and the third in a row in contraction territory," analyst Rick Santelli said. "(The Prices Index) comes in at 44.5 (percent) … the fourth month below 50, and one of those months was under 40. Prices paid, of course, being on the downside of 50 is a good thing."
Mace News: Manufacturing Remains in Contraction on Lower New Orders, Output. "Fiore said firms are positive about a pickup in the economy in the second half of 2023, and that business conditions for manufactures for the year are likely to be similar to those seen in 2022 based on projections in the latest corporate earnings reports."
ISM Manufacturing New Orders.

But by all means let's keep raising rates. pic.twitter.com/lHZjK4tWJ1

— Sven Henrich (@NorthmanTrader) February 1, 2023
MarketWatch: 'It Seems Everyone is Bracing for a Recession': U.S. Factories Contract for Third Month in a Row, ISM Finds. "Manufacturers are among the first companies to show signs of stress when the economy slows. Customers tend to cut back on purchases of goods, especially big-ticket items, if they feel less confident in their financial well-being. Adding to the stress on manufacturers, consumers have shifted more of their spending to services such as travel and recreation. The outlook is unlikely to improve much anytime soon."
Reuters: U.S. Manufacturing Sector Sinks Further in January. "The dollar's past appreciation against the currencies of the United States' main trade partners and a softening in global demand are also hurting manufacturing. Spending is shifting back to services. The weakness in the ISM mirrored a deterioration in the so-called hard manufacturing data. Manufacturing production declined at a 2.5% annualized rate in the fourth quarter, data from the Fed showed last month."
ISM's Services PMI® will be unveiled on Friday, and the Hospital PMI® on Tuesday. For the most up-to-date content on the reports under the ISM® Report On Business® umbrella, use #ISMPMI on Twitter.
(Photo credit: Getty Images/Comezora)