Report On Business® Roundup: January Services PMI®
February 03, 2023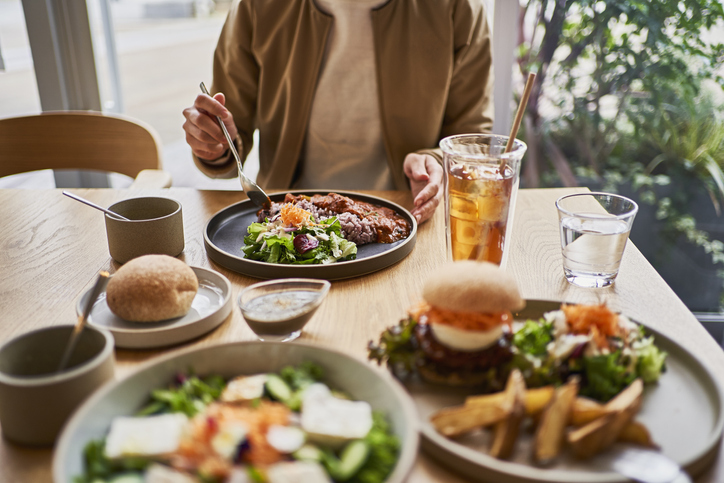 Among economic data released on Friday, the Services ISM® Report On Business® was not the biggest headline, but it served as a potent second punch in quelling recession fears and fueling debate on how the U.S. Federal Reserve should respond.
Although the federal jobs report — 517,000 nonfarm payroll jobs were added in January, the U.S. Bureau of Labor Statistics reported, with the unemployment rate hitting a 53-year low — dominated discussion for much of the morning, the Services PMI® numbers provided a compelling complement. The composite index reading of 55.2 percent in January powerfully ended a one-month stay in contraction territory, with gains in business activity and new orders providing the push.
Such rosy data will likely elicit sentiment that it's time to back off interest rate hikes designed to rein in inflation — the most recent increase of a quarter-point occurred on Wednesday. However, it's unlikely the Fed will change course, at least until the labor market cools off. That means, at least for markets and investors, good news will continue to be bad news.
"You could argue that it doesn't make (Fed chair) Jay Powell's job harder, it makes his communications harder, in the sense that everyone starts to believe in a soft landing and that the Fed can stop raising rates because we're there," Bloomberg TV analyst Michael McKee said after the release of the Services PMI® data on Friday. "The Fed will look at these numbers and say (that we're) maybe not."
Regarding jobs and the Services PMI, January was a "mixed bag," Anthony Nieves, CPSM, C.P.M., A.P.P., CFPM, Chair of the Institute for Supply Management® Services Business Survey Committee, told a conference call of reporters on Friday. The Employment Index rose out of contraction in January but registered 50 percent, meaning there was no month-over-month change.
For index purposes, data from each of the 18 industries is weighted according to contribution to U.S. services sector gross domestic product (GDP). So, while such industries as Accommodation & Food Services enjoyed robust hiring, others like Real Estate, Rental & Leasing and Information — first and fifth, respectively, among contribution to GDP — were stagnant or had layoffs.
What recession? ISM services index jumps in January, matching the strength of employment pic.twitter.com/Qf9rdm8XRn

— MacroMarketsDaily (@macro_daily) February 3, 2023
"Certain industries are continuing to go through staff reductions," Nieves said. "It's clear from reading the headlines which companies have had significant cuts." Nieves added that the Accommodation & Food Services growth was echoed in the federal jobs report, which indicated a gain of 128,000 jobs in "leisure and hospitality" in January.
The New Orders Index registered 60.4 percent, an increase of 15.2 percentage points compared to December, as many Business Survey Committee respondents noted that January typically provides a new-year boost. The Business Activity Index was also at 60.4 percent, an increase of 6.9 percentage points.
Manufacturing and services panelists indicated in ISM's Semiannual Economic Forecast, released in December, that they expect growth in 2023, with the second half better than the first. In light of the January data, Nieves was hopeful the bump could come sooner than expected, at least for the services sector.
"Hopefully, this report is a little ahead of its time," he said. "Usually, the post-holiday lull lasts until the tail end of January and into February. So, it looks like things have bounced back much more quickly heading into 2023."
The Federal Reserve did not like today's news on the job market or the sharp rebound in the ISM Services index, w/ both much hotter than expected. Nonfarm payrolls rose 517K in January, easily beating the consensus expected 188K.

— Robert Stein (@BobStein_FT) February 3, 2023
The Report On Business® roundup:
Bloomberg: U.S. Service Gauge Tops Estimates in Biggest Advance Since 2020. "The figures show the pullback in consumer activity at the end of last year was likely more of a hiccup than the start of a sustained retrenchment in household demand. When paired with a shockingly strong January jobs report, the data indicate the labor market, cooler inflation and rising wages continue to support consumption, at least for now."
Financial Times: U.S. Services Sector Rebounds in January as New Orders Surge. "Demand for services has outpaced that of goods in recent months, and price growth in the sector has become a challenge for the Federal Reserve as it raises rates to combat inflation. Nieves said some companies have started cutting jobs as demand slows, while others are still struggling with labor shortages."
Mace News: Service Sector Activity Rebounds on New Orders Due to Some Carryover from 2022. "On the sharp rise in new orders, Nieves (said) that firms had built up business into the holiday season in December and activity leveled off thereafter with a buildup in goods or services."
There is some weird stuff with the ISM Services Index, which bounced back to 55.2 from below 50.
New Orders up to 60.4 from 45.2!
Add massive job growth, and this should make you doubt the #recession base case at least a little. pic.twitter.com/tmeLE7qVlw

— jeroen blokland (@jsblokland) February 3, 2023
MarketWatch: U.S. Service Sector Rebounds Strongly in January, ISM Survey Shows. "Economists polled by The Wall Street Journal had expected the service sector activity index to rise to 50.6 percent. … The improvement in the service sector adds to the sense that the economy is on firmer footing at the start of 2023 than many feared. It also fits with the strong January jobs report."
Reuters: U.S. Service Sector Rebounds in January. "The services sector, which accounts for more than two-thirds of U.S. economic activity, is benefiting from consumers switching spending from goods. Demand for goods, which are typically bought on credit, has been undercut by the Federal Reserve's fastest interest rate hiking cycle the 1980s."
In case you missed Wednesday's Report On Business® Roundup on the release of the January Manufacturing PMI®, you can read it here. The Hospital PMI® will be released on Tuesday. For the most up-to-date content on the three indexes under the ISM® Report On Business® umbrella, use #ISMPMI on Twitter.
(Photo credit: Getty Images/Yagi Studio)