Report On Business® Roundup: January Hospital PMI®
February 07, 2023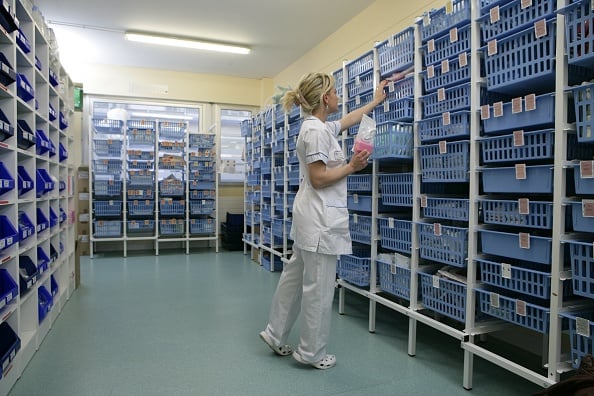 While some regions were still hit hard, the winter "tripledemic" of COVID-19, flu and respiratory syncytial virus (RSV) was not as severe as feared for the nation as a whole, and the effect on patient volumes was reflected in the Hospital ISM® Report On Business® for January.
While hospitals were busy with such respiratory cases, most were not slammed. And with insurance deductibles resetting at the start of a new year, many elective treatments were put off; those declines in new orders and business activity pulled the Hospital PMI® down to 52.5 percent, a 4.5-percentage point decrease from the previous month.
"While patient volumes were down, they were still high — just not as high as December," Nancy LeMaster, MBA, Chair of the Institute for Supply Management® Hospital Business Survey Committee, told a conference call of reporters on Tuesday. "So, I don't think there is a situation like in the manufacturing sector, where there is a fear of going into contraction. I think it was more of a seasonal and circumstantial effect, but we'll continue to watch it."
U.S. Hospitals "supply chain delays improved but spot shortages — particularly in products reliant on plastics — continue. " pic.twitter.com/1jiw9ACGed

— Kristina Cahill (@KristinaMCahill) February 7, 2023
Since Hospital ISM® Report On Business® data collection began five years ago, the composite index has been in contraction territory only twice — in 2020, as the coronavirus pandemic overwhelmed hospitals in April (46.9 percent) and May (45.1 percent).
In January, the patient census decreased at many hospitals, but those admitted generally were sicker and had longer stays. The Case Mix Index was 56.5 percent, an increase of 4.5 percentage points compared to the previous month. While such conditions can be more challenging for caregivers, from a business standpoint, it's usually good.
"There was a strong base of elective procedures in December which fell in January, and we didn't have respiratory cases putting as much strain on emergency rooms and intensive care units (ICUs)," LeMaster said. "So, the Case Mix Index number could have been higher, but it's still a solid number."
Also, many facilities found other nagging issues slightly more palatable in January:
With concerns of another COVID-19 surge abating, hospitals burned through personal protective equipment (PPE) stocks. The Inventories Index fell into contraction; however, the Inventory Sentiment Index rose to above 60 percent, well in "too high" territory.
Business Survey Committee respondents noted that while shortages for some products continued, supply chain issues generally eased.
While the Employment Index remained in contraction, some hospitals were able to hire full-time employees to replace traveling nurses.
Hospital #ISMPMI survey respondent: "Throughput is now an issue. Delivery times from distributors are good only when they have (the products). Receiving is backlogged, and warehouse deliveries are not being met." https://t.co/swClQQkI51 #economy #healthcare

— Institute for Supply Management (@ism) February 7, 2023
With such room to take a breath, some focus in January was on the state of the U.S. hospital subsector, especially after a 2022 that was "the worst financial year for hospitals and health systems," according to Kaufman Hall, a Chicago-based health-care consultant. This year figures to be one of re-evaluation and strategizing, especially with pharmacy chains striving to provide more health-care services.
"It will be a bigger challenge for hospitals to remain profitable and competitive if all they have left are intensive-care services, with much of the more outpatient, lab and imaging and other traditionally profitable services get pulled into other venues," LeMaster said.
In case you missed the Report On Business® Roundup on the release of the January Manufacturing PMI®, you can read it here. The Roundup on the release of the Services PMI® can be read here. For the most up-to-date content on the three indexes in the ISM® Report On Business® family, use #ISMPMI on Twitter.
(Photo credit: Getty Images/Universal Images Group)