Report On Business® Roundup: September Hospital PMI®
October 07, 2022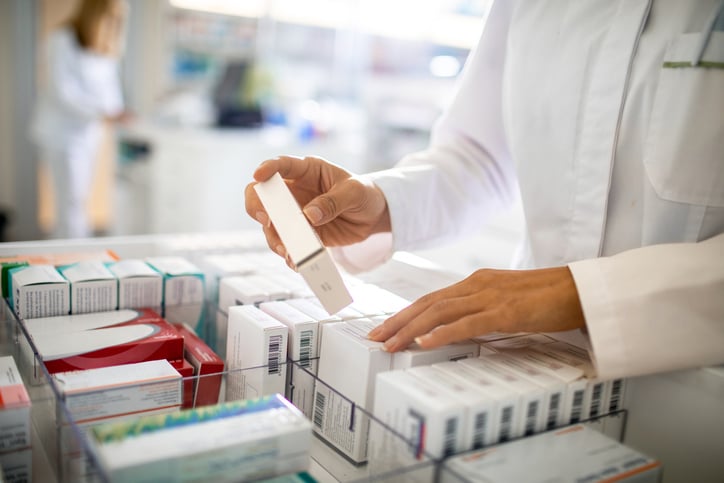 The Hospital ISM® Report On Business® on Friday revealed that the profit-margin concerns many health-care facilities had in August became super-sized in September — and with other "twists and turns," as described by Nancy LeMaster, MBA, Chair of the Institute for Supply Management® Hospital Business Survey Committee, it was an eventful month.
First, the headline number: The Hospital PMI® was 57.9 percent in September; the 4.4-percentage point increase was fueled by the Business Activity and New Orders indexes above 60 percent, and the Employment Index returned to expansion.
Hospital @ISM® Report On Business®: With Business Activity and New Orders indexes above 60%, the Hospital PMI® was 57.9%, up 4.4 percentage points. But many #healthcare facilities reported a decline in financial performance, due to costs. https://t.co/jDngvkCgUG #ISMPMI #economy

— Institute for Supply Management (@ism) October 7, 2022
Patient volumes were at perhaps their most encouraging ratios since coronavirus vaccines became widely available, with elective procedures up and COVID-19 cases down. Lead times were better, with the Supplier Deliveries Index below 50 percent (indicating faster deliveries) for only the third time in the 54 months that Hospital PMI® data has been collected. Indeed, there was a lot to like in the data.
"September brought the strongest patient volumes of the year," LeMaster told a conference call of reporters on Friday, "but what was most positive was the mix: We are seeing a much smaller number of COVID-19 patients and an increase in elective volume we had been predicting and hoping for, and that brought a boost to the PMI®."
However, much of the month's theme was indicated in the Business Survey Committee respondents' comments regarding profitability concerns; some indicated that — thanks to higher costs for supplies and labor — their facilities' economic performance declined, despite the additional patients. Wrote one survey respondent: "Inflation, labor shortages and stagnant reimbursements are causing a margin squeeze."
Earlier this week, the Services ISM® Report On Business® release sparked discussion on whether the index numbers or respondents' comments paint a more accurate picture of business conditions. The answer is the numbers, and the Hospital subindex readings reflected profit-margin anxiety: In health care, high Business Activity Index reading is not always a good thing, the Prices and Prices: Supplies indexes were comfortably above 70 percent, the Inventories Index fell 7.5 percentage points into contraction territory as many facilities dipped into current stocks to free cash flow.
Also, the Case Mix Index was in contraction, at 47.5 percent. The Case Mix Index measures how sick a hospital's patients are, calculated upon discharge. From a business standpoint, a less-sick population impacts bottom lines, hospitals' Medicare/Medicaid reimbursement amounts are based on the severity of each case.
Hospital #ISMPMI survey respondent: "Critical low-cost products are back ordered, making us carry stocks in locations we'd prefer not to — and tying up cash. (Substitute products) hurt our throughput. I'm impressed with our agility." https://t.co/LKdkaAoAnv #economy #healthcare

— Dan Zeiger (@ZeigerDan) October 7, 2022
In related news, Chicago-based health-care consultant Kaufman Hall projected that at least 53 percent of U.S. hospitals will have negative profit margins this year, with expenses up nearly US$135 billion year over year. "U.S. hospitals are likely to face billions of dollars in losses in 2022 under both optimistic and pessimistic models, which would result in the most difficult year for hospitals and health systems since the beginning of the pandemic," Kaufman Hall's Current State of Hospital Finances report said.
"The financial performance and margin pressure hospitals are under was a top-of-mind topic this month," LeMaster said. "The supply prices and labor costs are a big concern, and hospitals can't just raise their prices like other businesses (because of) fixed prices via managed care contracts and through Medicare or Medicaid. Their ability to (pass along higher costs) is limited, and that's really weighing heavily on the minds of supply chain workers."
In other subindex news:
On the same day the federal jobs report indicated the U.S. unemployment rate dropped to 3.5 percent, the Hospital Employment Index revealed a 5-percentage point increase in September, to return to expansion. LeMaster said competition for nonclinical personnel could be easing.
An unexpected development: The Technology Spend Index increased 6 percentage points to 60.5 percent, its highest level since July 2019. Such capital investments would seem to belie facilities' concerns about declining margins, but they could be related to fiscal-year timing.
In case you missed the Report On Business® Roundup on the release of the September Manufacturing PMI®, you can read it here. The Roundup on the release of the Services PMI® can be read here. For the most up-to-date content on the three indexes in the ISM® Report On Business® family, use #ISMPMI on Twitter.
(Photo credit: Getty Images/Marko Geber)