Report On Business® Roundup: September Services PMI®
October 05, 2022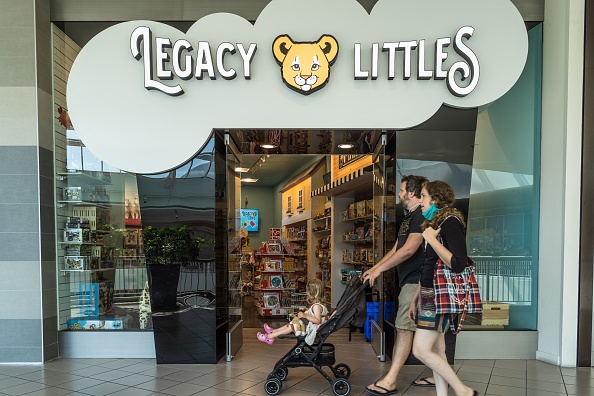 Instant reaction to the ISM® Report On Business® numbers is usually matter-of-fact and doesn't demand much creativity. The release of the Services PMI® data for September, though, brought out the sense of humor among some on social media.
ISM Services evidently wasn't bad enough for the bad is good thing?

— Keith McCullough (@KeithMcCullough) October 5, 2022
The market reaction after ISM services pic.twitter.com/QrCSbVnmhO

— ForexLive (@ForexLive) October 5, 2022
In recent weeks, investors and markets have been accused of being on the lookout for less-than-rosy economic data, in hopes that will cause the U.S. Federal Reserve to pull back on further interest-rate hikes. The release of a somewhat sobering Manufacturing ISM® Report On Business® on Monday, after which the Dow Jones Industrial Average (DJIA) climbed more than 700 points, is an example.
The Services PMI® of 56.7 percent, released on Wednesday, provided a different story. The composite figure, down just 0.2 percentage point compared to August, exceeded analysts' expectations, and an Employment Index increase — along with a positive private payrolls data from ADP and Moody's Analytics on Wednesday — lessened gloom heading into Friday's federal jobs report.
As a result, there will likely be no Fed pivot for the markets. Although the DJIA dropped slightly following the 10 a.m. release of the Services PMI®, it approached the previous day's close of 30,216.32 during afternoon trading. Also, the Federal Reserve of Atlanta, whose closely watched GDPNow model is calculated with help from ISM® Report On Business® data, revised its third-quarter U.S. gross domestic product (GDP) projection to 2.7 percent, a 0.4-percentage point increase, based in part on the Services PMI®.
The pipeline suggested continued sector growth, Anthony Nieves, CPSM, C.P.M., A.P.P., CFPM, Chair of the Institute for Supply Management® Services Business Survey Committee, told a conference call of reporters on Wednesday. The New Orders Index was down 1.2 percentage points compared to August but was a still robust 60.6 percent, a figure that, with holiday peak season approaching, is not expected to significantly decrease.
"I would forecast a similar number going forward," Nieves said. "I would not expect a pullback or drop-off going into the last quarter. With the other (subindexes) that factor into the composite number, we might see (the PMI®) drop a little bit, but for the most part, this level remains consistent with what survey respondents told us in (ISM's Spring 2022 Semiannual Economic Forecast)."
He continued: "Next year, things could be different. But right now, I think the services sector will continue at current (growth) levels for the rest of this year."
That was not the ISM Services reading the pivoters were looking for... 56.7 still a solid strong pace of expansion in dominant sector of US economy...ADP payrolls inline and strong revision of August...

— John J. Hardy (@johnjhardy) October 5, 2022
Some observers noted that Business Survey Committee respondents' comments regarding slowing sales appeared to contradict the New Orders Index number. Nieves noted that those comments were from such industries as Construction, which has been especially impacted by rising interest rates. Also, they were from the general comments section of the report, which typically reflects overall business conditions sentiment.
The New Orders Index reading, which reflects the entire Business Services Committee, as well as the comments found in each subindex section of the Services ISM® Report On Business®, are the best gauges, Nieves said. In September, one New Orders Index-specific comment read, "New customers added as our business continues to grow." Another: "New programs starting up."
"More weight should be given to the indexes themselves," Nieves said, "because they are diffusion indexes across the 18 industries, measuring directional change month over month. And (the measurements) are based on those industries' contribution to total GDP."
With that tutorial in mind, the Employment Index reading of 53 percent, up 2.8 percentage points compared to August, indicated services businesses had more hiring success. But the index-specific comments echoed a theme from the last two years: Companies want to hire but are struggling to find qualified candidates in a competitive job market.
"Some industries, most notably in technology, have had layoffs, but those were in previous months," Nieves said. "(In September), not all companies were adding positions, but across the 18 industries, a majority were of them were. There were comments about contingent labor being used, so (companies) were adding jobs and backfilling positions, in spite of the restricted labor market."
ISM services number comes in higher than expected. Stocks move even lower. Confusing signs about the economy making it harder to get read on Fed?

— Paul R. La Monica (@LaMonicaBuzz) October 5, 2022
The Report On Business® roundup:
Bloomberg: U.S. Services Growth Remains at Solid Pace, Price Pressures Ease. "While the measure of business activity, which parallels the ISM factory production index, and the new orders gauge both declined from the strongest readings of the year, they remained elevated. That suggests demand for services is healthy despite high inflation, rising interest rates and growing concerns about the economy's prospects."
CNBC: September ISM Numbers Show a More Resilient Services Sector. "The September read on ISM Services Index is better than expected," analyst Rick Santelli said. "Sequentially, that follows August at 56.9 (percent), which was the best going back to April, so these are good numbers. ... This is showing a more resilient services sector, and we want to continue to monitor that because it's the biggest swath of the U.S. economy."
MarketWatch: Most U.S. Companies Still Hiring and Growing, ISM Finds, But 'Sales are Slowing.' "The economy is still plowing ahead, but the future looks dimmer. The Federal Reserve is raising interest rates sharply to squelch the worst inflation in 40 years, but higher rates usually slow the economy and sometimes can even trigger a recession. Many economists predict a downturn is likely by next year."
Another sign that US inflation pressures are easing. ISM services sector prices paid index falls to 68.7 in September, the lowest since January 2021.

Follows similar declines in U Mich consumer expectations, breakeven inflation rates falling towards 2%. pic.twitter.com/dGhTxtcdvN

— Jamie McGeever (@ReutersJamie) October 5, 2022
Reuters: U.S. Service Sector Growth Solid in September; Price Pressures Easing. "The With supply chains continuing to improve and employment increasing, the backlog of unfinished work was reduced further. That resulted in services inflation decelerating considerably last month. … (The Prices Index) mirrored a decrease in the manufacturing survey, raising hope that inflation had peaked, though the descent will probably be slow amid higher prices for sticky components like rents."
In case you missed last week's Report On Business® Roundup on the release of the September Manufacturing PMI®, you can read it here. The Hospital PMI® will be released on Friday. For the most up-to-date content on the three indexes under the ISM® Report On Business® umbrella, use #ISMPMI on Twitter.
(Photo credit: Getty Images/Karem Yucel)