The Monthly Metric: Percentage of Strategic vs. Tactical Buyers
May 20, 2022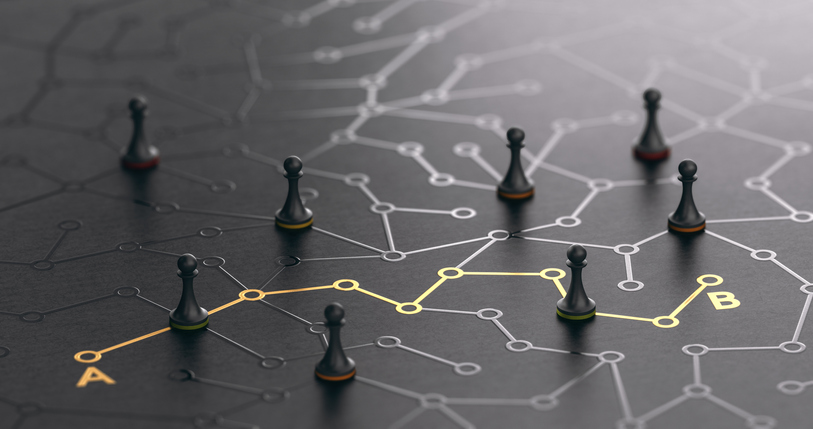 A labor-intensive purchasing routine — involving paper, copiers and scanners instead of automation — can happen even in even the most sophisticated global procurement organizations, Denis Wolowiecki says.
The Executive Director of CAPS Research, the Tempe, Arizona-based program in strategic partnership with Institute for Supply Management® (ISM®) and Arizona State University, describes the plodding process: "A PO is retrieved from the printer. It gets signed and returned to the printer or scanner for another copy, which is sent to a manager for approval before it's emailed to the supplier. It's a time-consuming, wasteful process."
And typically not strategic. Such repetitive and transactional (or tactical) buying might persist for some procurement teams. But recent sentiment on shifting supply management personnel from routine tasks to jobs designed to fulfill broader, long-term organizational goals — or strategic positions — is a trend that extends to purchasing.
This month's analytic, percentage of tactical versus strategic buyers, comes from the annual The Metrics of Supply Management (Cross-Industry) Report by CAPS Research. The 2021 report indicates that the biggest share of supply management head count at surveyed companies is devoted to tactical buying: 35 percent, compared to 22 percent for strategic buying.
In a 2018 CAPS Research report, 62 percent of CPOs identified strategic thinking as one of the top three capability gaps in their organizations. Regarding purchasing, those concerns were validated during the coronavirus pandemic: A lack of strategic partnerships characterized many procurement organizations, leaving them scrambling to maintain supply continuity.
Strategic sourcing as be a differentiator for a company under normal business conditions and a lifeline amid a severe disruption. And an organization top-heavy on tactical buyers can tap technology to potentially move those employees into more strategic supply management roles. Both dynamics emphasize the importance of tracking the employee resources assigned to tactical and strategic buying.
"Transactional buying is necessary, but it's a low-value activity," Wolowiecki says. "You're simply transacting a buy or passing the paper from one side of the desk to the other, so to speak. The value (procurement) drives benefit for the business is in strategic activities. And that's why you want to measure the proportion of strategic buyers in the talent pool."
Meaning of the Metric
CAPS Research defines strategic buying as a "process of determining procurement needs in a specific category/commodity, in relation to the supply base and market opportunities. The focus of strategic sourcing is typically on reducing prices through aggregating demand and improving contract terms to increase value for the good or service being purchased."
While tactical buying is routine, it can occur based on a strategy or under direction from category managers, which make up 18 percent of supply management head counts, according to CAPS Research's 2021 Metrics of Supply Management report. As Sue Spence, MBA, vice president of sourcing, procurement and accounts payable at FedEx, told Inside Supply Management® in 2020: "The strategic category managers are looking holistically at the needs of the business, as well as understanding life cycles and category management."
Spence, the 2020 winner of the J. Shipman Gold Medal Award presented by ISM for career achievement in supply management and a member of CAPS Research's Executive Advisory Board, continued: "(Category managers) need to understand markets and trends in a way that a tactical guy can't because his focus is on the day to day. The strategic guy will negotiate a massive deal, but the tactical guys have to live with his decision."
According to CAPS Research data, the breakdown among buyers was somewhat consistent among selected industries:
| | | |
| --- | --- | --- |
| | Tactical | Strategic |
| Aerospace and defense | 32% | 12% |
| Financial services | 30% | 19% |
| Industrial manufacturing | 33% | 19% |
| Oil and gas | 35% | 26% |
| Utilities | 33% | 23% |

Those figures are not a surprise, Wolowiecki says, adding that while tactical buying is a necessity, many companies can reduce such workforces by streamlining and automating processes. "Too many tactical buyers means too many hands are touching the process, giving a company a bigger workload than it should have," he says. "So, the more you can clean that up and streamline that, the more you can take those tactical bodies out and either reassign them or rescale your organization."

Wolowiecki continues: "Perhaps you have too many, and you have to exit some of them. That's always a painful conversation. But it's a reality sometimes."
Making the Transition from Tactical
Strategic sourcing is more than raising process efficiencies or adding value, Wolowiecki says: It can help a procurement organization become more mature. Those with largely manual processes, he says, typically lack sophistication regarding negotiation and contracting.
A strategic journey begins with the core competency that, for many companies, has been critical in the age of COVID-19: supplier relationship management. "You identify your top suppliers, your most important suppliers, and make sure you have robust supply agreements in place that make clear the responsibilities of both parties," he says. "You have service metrics in place, with a scorecard on each supplier to measure and improve performance."
Metrics and dashboards emphasize data and analytics, an ideal strategic function that can be staffed by buyers and other tactical employees, Wolowiecki says. Also, under a sourcing transition, most tactical — and even some strategic — buying processes are automated, with procurement employees needed to monitor the technology and resolve issues.
The 2021 CAPS Research Metrics of Supply Management report found that companies were investing head counts to such strategic endeavors as business relationship management, supplier risk mitigation, systems and technology, supplier diversity, and environmental, social and governance (ESG) standards.
"Some of those roles are lacking in companies today," Wolowiecki says. "Those positions have to be staffed if a company wants to remain competitive, and a way to do it is by pulling the head count from somewhere else. The first area to look to reduce is tactical (employees), moving them into more strategic work. Then, you're doing things that create value for the business."
To suggest a metric to be covered, email me at dzeiger@ismworld.org.
(Photo cedit: Getty Images/Olivier Le Moal)