Inside Supply Management Magazine
The Monthly Metric: Percentage of Strategic vs. Operational Employees
June 17, 2019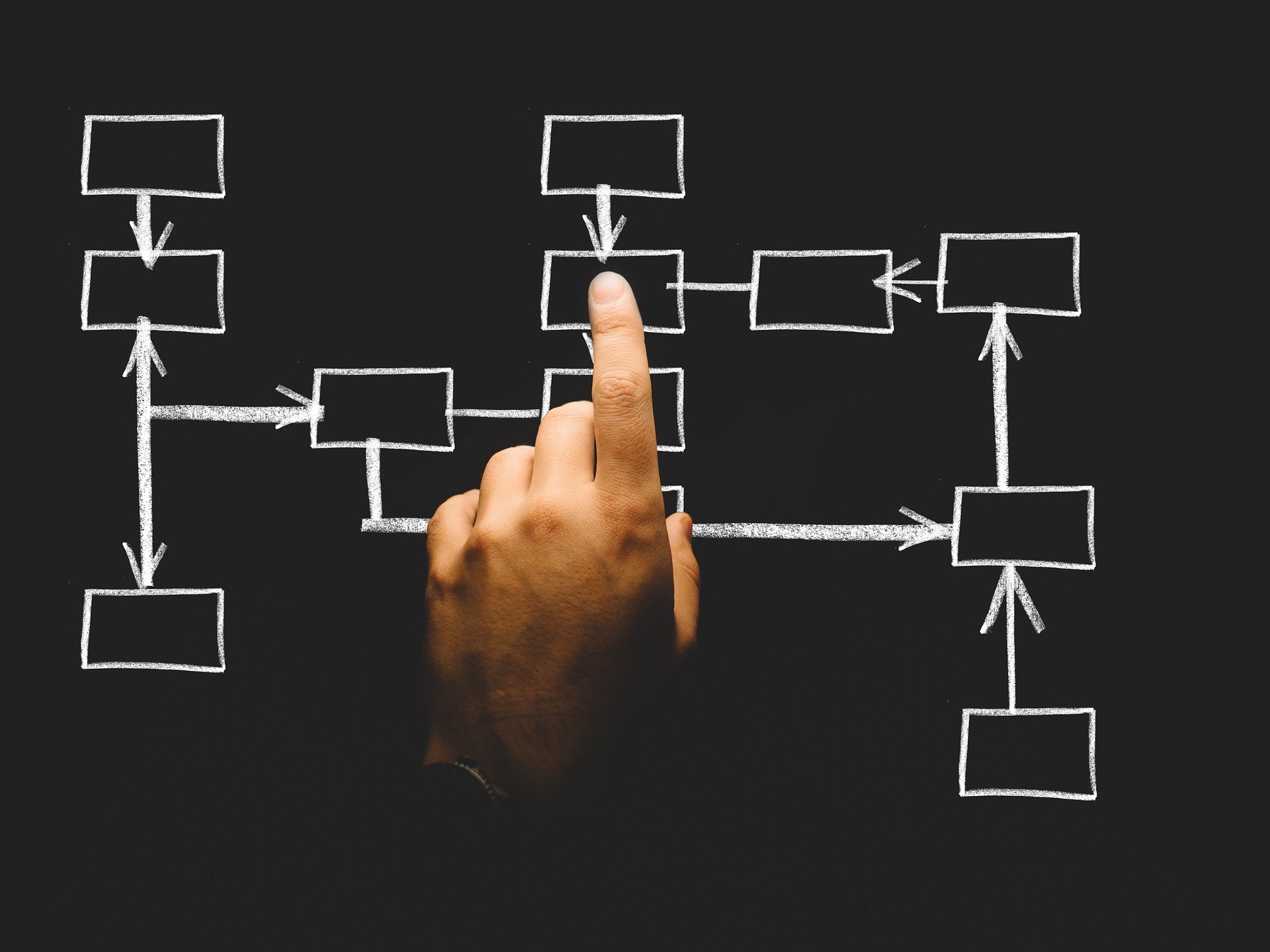 As a supply chain manager at Intel Corporation from 2007-14, Jim Fleming, CPSM, CPSD, oversaw several employees whose careers were brought to a crossroads by automation. Human workers became nearly extinct at the silicon wafer-production facility where Fleming worked, and almost all those obsolete employees were offered opportunities to learn new skills to fill different roles with the company.
"I remember dealing with people who were near tears, who didn't want to develop another skill set," says Fleming, Program Manager, Certification at Institute for Supply Management® (ISM®). "They felt they were too old or didn't want to invest the time. At that point, you had to come to a mutual agreement that there was no longer any place for them in the company. … There were others willing to take on the task, and they went out and found ways to pick up those skills through education and mentoring."
This dynamic was hardly exclusive to Intel, as factories and supply management functions at many companies have revolutionized roles in an efficiency and productivity race that seemingly has no finish line. With technology providing the push, companies have moved employees from routine, mundane tasks (operational or tactical roles) into jobs designed to fulfill organizational goals — or strategic positions.
"With more systems becoming automated, people are needed with the skill sets to be able to set those systems up and analyze that data," Fleming says. "Also, companies are trying to harness the power of artificial intelligence, blockchain and other technologies coming in the future. So, (procurement) needs people in strategic positions that have the skills to solve the biggest and most impactful transformational problems."
Companies that embrace technology and shift employees to more strategic positions reap a higher procurement ROI and lower labor costs, as previously covered by The Monthly Metric. This month's edition goes a step further, with an analytic that gauges companies' percentages of employees in strategic and operational roles. This metric is featured in the cross-industry benchmark data by CAPS Research, the Tempe, Arizona-based program jointly sponsored by Arizona State University and ISM — and the percentage trends, at first glance, might surprise.
By the Numbers
According to CAPS Research's 2018 The Metrics of Supply Management (Cross-Industry) Report, 65 percent of employees in the average supply management organization are operational, with the other 35 percent strategic. The percentage of operational employees has increased since 2016, when CAPS Research data indicated a 62-38 edge over strategic. The industries that have had the biggest shifts toward operational employees in the last three years are petroleum (from 57 percent to 70 percent) and financial services (from 49 percent to 59 percent).
The findings appear to be at odds with the trend of supply management departments becoming more strategic. However, this could be more due to companies changing their definitions of strategic and operational roles. When he gives presentations, ISM CEO Thomas W. Derry sometimes shows the below "automation quotient" of roles ranging from tactical to strategic, transactional to transformational. A position working with advanced analytics, which once would have been classified as strategic, is less so at some companies today.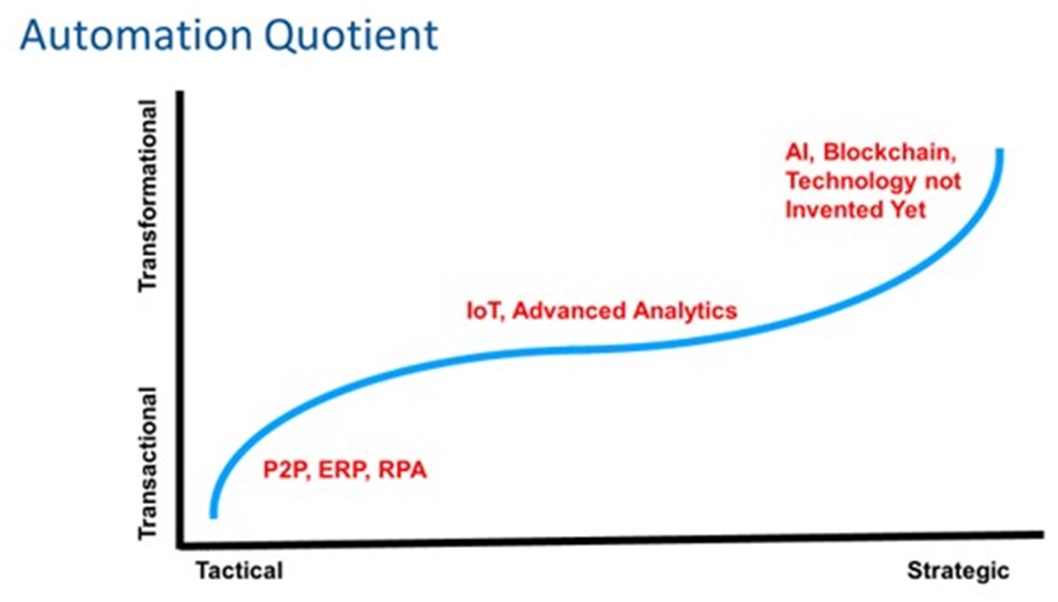 Fleming says that although the numbers might not be shifting to strategic, the work is. "In most corporations, what was considered very sophisticated 15 or 20 years ago is entry-level work today," he says. "Working with the Internet of Things or advanced analytics used to be strategic and may be now be tactical. There may be some issue on how it's framed, but strategic capabilities and transformational outcomes are still needed by companies. And that's what we constantly hear chief procurement officers say."
Becoming More Strategic
Another slide Derry often uses in presentations details the evolution of supply management roles over the next 10 years. Of the 38 jobs listed, only seven — those in purple — are projected to be non-automated roles.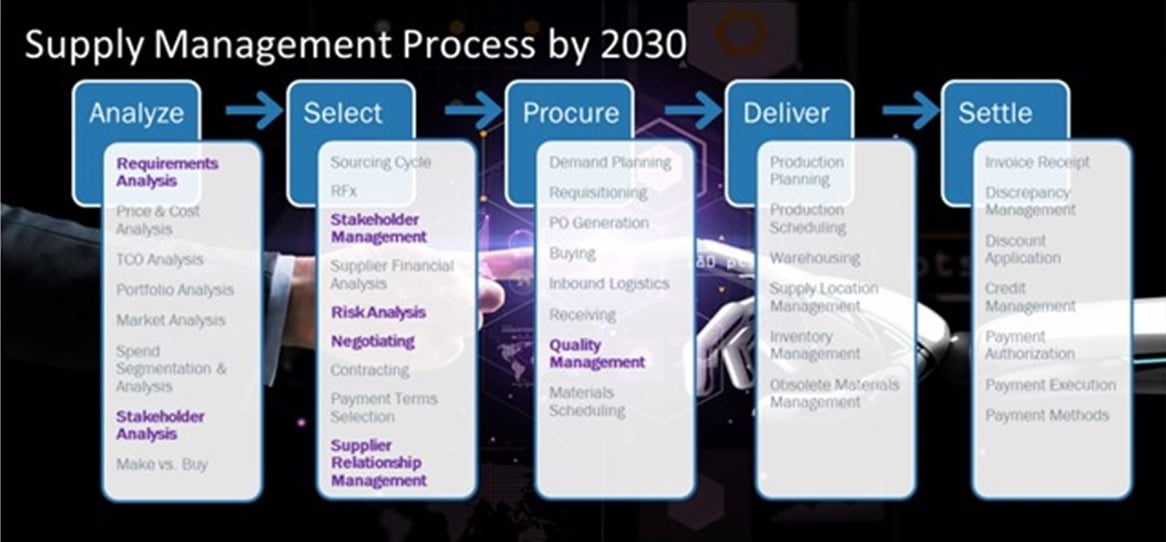 According to 2018 research by The Hackett Group, a Miami-based business consultancy, high-performing procurement organizations are using automation not to reduce staff, but to transition workers to more strategic activities. Fleming says that sentiment was confirmed by recent research by ISM a Zycus, a Princeton, New Jersey-based procurement software provider — improving efficiency was the primary motivation to automate; reducing head count was not a big factor for companies.
According to 2016 data by CAPS Research, the more strategic supply management assets companies are investing in include commodity management, supplier risk management and a center of excellence. And such a shift can reap substantial cost-savings rewards — as much as US$2.9 million per strategic supply management employee.
"There's a shortage of supply management workers, and companies want to reallocate them where the real problems are," Fleming says. "The tactical work is going away, but companies still need good people. Supply management, which is still less than 2 percent of the workforce at companies, must solve these complex problems. So, this is where you see people going after certifications and additional education to pick up these skill sets that allow them — and their companies — to be competitive moving forward. … The demand for these workers is extremely high, and there are (currently) not enough people to do it."
To suggest a metric to be covered in the future, leave a comment on this page or email me at dzeiger@instituteforsupplymanagement.org.