Pandemic Intensifies Lunar New Year Supply Chain Challenges
January 18, 2022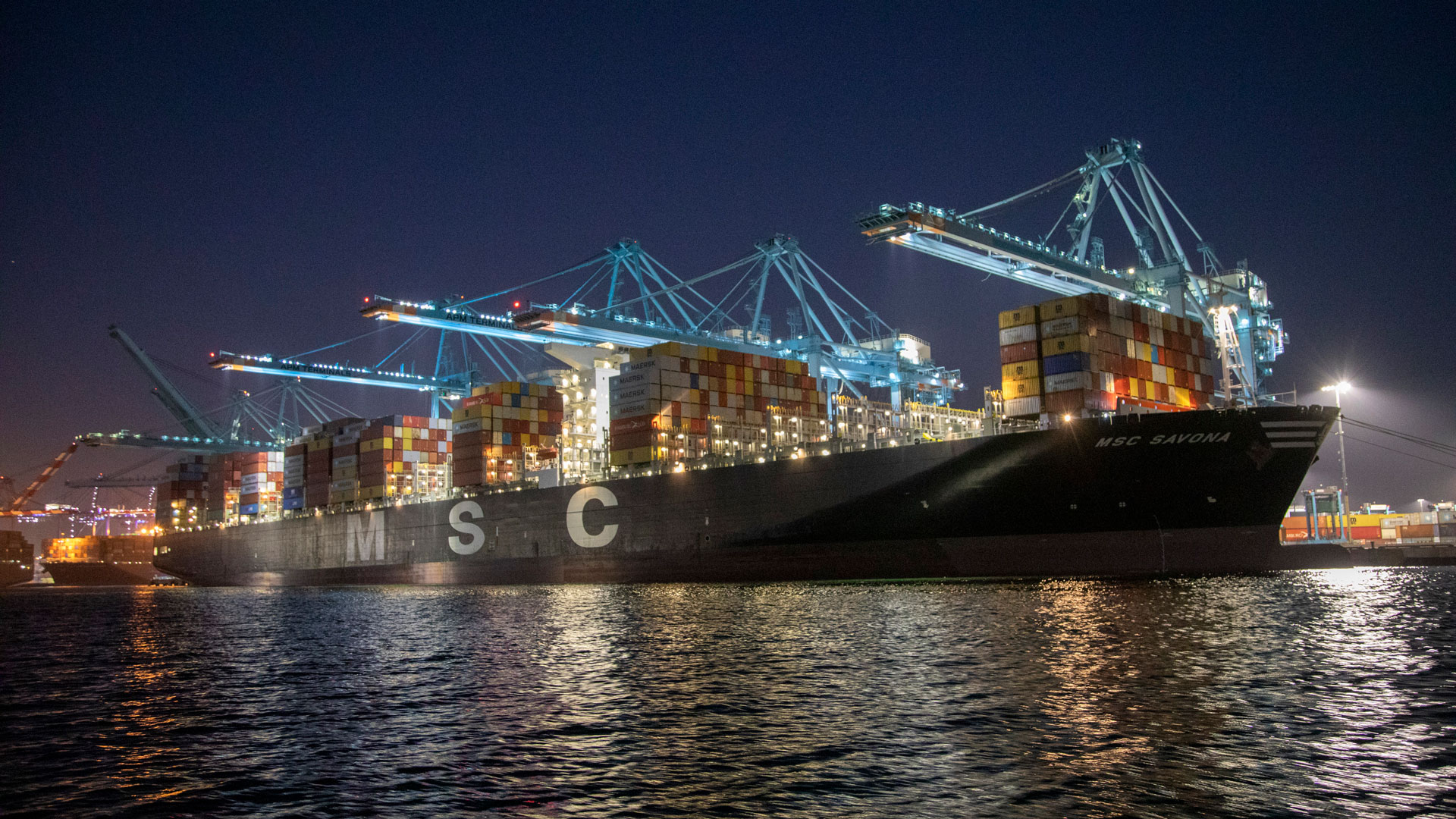 For manufacturers and procurement professionals, what has been called the largest regular movement of people in the history of civilization — Lunar New Year (LNY) — is an annual exercise in disruption avoidance through supply chain planning and logistics management.
For 2022, the Year of the Tiger in the Chinese zodiac, the challenges are heightened as LNY begins on February 1, nearly two weeks earlier than last year. Foremost is the coronavirus pandemic, which continues with ferocity in the form of the highly transmissible omicron variant. As hundreds of millions of Chinese workers return to their hometowns and families to celebrate LNY, their return to factories and ports could be delayed by Beijing's strict "COVID-zero" measures if there are omicron outbreaks.
In the U.S., the Ports of Los Angeles and Long Beach are clearing container ship backlogs — and bracing for the annual rush of pre-LNY shipments from China — while contending with a rash of absentee workers due to issues related to COVID-19. While the ports and other supply chain nodes helped provide consumers a relatively smooth Christmas season, there's no guarantee the same playbooks will be sufficient for LNY.
"No one is taking a victory lap," Gene Seroka, executive director of the Port of Los Angeles, told the Los Angeles Times. "No one is high-fiving each other."
The Impact on Ports
LNY impacts are felt in the data for the Manufacturing and Services ISM® Report On Business®, from October and November, when companies prepare, until late February or early March, when normal Chinese operations resume. Timothy R. Fiore, CPSM, C.P.M., Chair of the Institute for Supply Management® Manufacturing Business Survey Committee, notes that the arrival schedule of ships to Southern California ports remains slammed.
"With the COVID-19 incident rates, unloading delays will likely continue to get worse," Fiore says. "(The Survey Committee) expected the pre-Lunar New Year surge to be significant, especially with it coming earlier this year. With the capacity constraints at the ports due to sickness rates and resulting absenteeism, the backup of ships will continue to increase all the way through mid-February. Then, we should hopefully start to see some relief, but not much."
The parade of ships awaiting berth outside the Ports of Los Angeles and Long Beach was shortened due in part to a more staggered arrival schedule set by shipping trade groups. While that lessened the offshore eyesore, the impact on lead times and backlogs was minimal.
The threat of a "dwell fee" on ocean carriers for idling containers idling too long on docks has eased congestion, the Ports of L.A. and Long Beach indicate. Though no fees have been levied, there has been a 45-percent decrease in aging cargo. "This is supposed to be a transit center, not a storage facility," Seroka told Inside Supply Management® in October.
On January 7, though not all anchored offshore, 105 ships awaited arrival at the Ports of Los Angeles and Long Beach. During a visit to the ports last week, U.S. transportation secretary Pete Buttigieg said the lack of a traffic jam outside the ports "does not mean that the issue has been solved." He added, "It's not just how many ships can you see, it's how many are on their way. That's what we're trying to make sure we clear the way for."
Beyond Lunar New Year
Seroka told Inside Supply Management® in October that the Port of L.A. that longshoremen were working as many shifts as possible to meet the holiday surge of containers. However, a plan supported by the Biden administration for 24-hour port operations has not materialized, in part because other supply chain links like warehousing and trucking do not operate around the clock.
Now, the facility has been hit by omicron. "With the lack of port capacity, the buildup will be greater, so we will exit Lunar New Year with more backlogged liners than planned," Fiore says. "Those should be worked down somewhat in March and April." After that, he notes, there will likely be a surge in shipments to race against possible labor turbulence at West Coast ports in July, when contracts for 15,000 dock workers expire.
The container ship arrivals are not expected to slow soon. In ISM's December 2021 Semiannual Economic Forecast, 36 percent of Manufacturing Business Survey Committee respondents expected their companies to increase imports during this first six months of the year, and 47 percent projected no change.
With port traffic busy on the West Coast, some importers and logistics providers in December shifted to such East Coast options as the Port of New York/New Jersey and Port of Savannah, Georgia, according to a report by Descartes Systems Group, a Waterloo, Ontario-based logistics technology platform. But container import volumes should remain strong, the report states, especially if COVID-19 continues to keep consumers spending more on goods than services.
"We believe 2022 is shaping up to be another congested and frustrating year for global supply chains," Chris Jones, executive vice president, industry and services at Descartes, said in a press release. "Importers and logistics services providers need to view it as a longer-term situation and plan accordingly."
(Photo credit: Port of Los Angeles)