The Monthly Metric: Time to Ship
October 25, 2021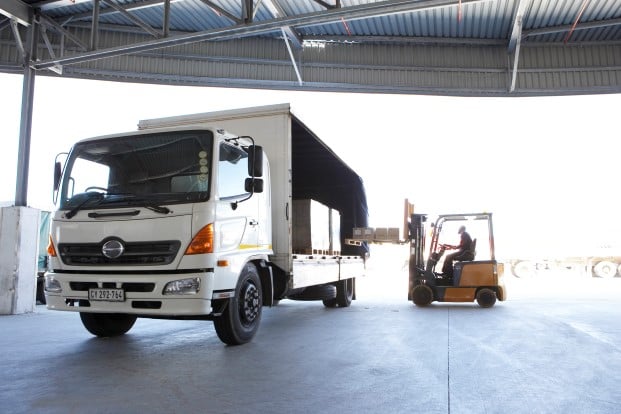 As this space has discussed often over the previous 20 months, few elements of supply management have been impacted by the coronavirus pandemic more than inventories, and that dynamic figures to intensify as the Christmas shopping and e-commerce rush gets closer.
One of the metrics that could be top of mind for many companies over the holidays is time to ship — not to be confused with lead time, though the former can definitely impact the latter. And while the era of Amazon suggests that time to ship — the length of time between placement of an order and its departure from a factory, warehouse or distribution center — has evolved from days to hours, that's not so for smaller companies, says Tracey Smith, MBA, MAS, CPSM, president of Numerical Insights LLC, a boutique analytics firm in Charlotte, North Carolina.
An e-commerce or retail giant can store inventory in so many locations to put it closer to customers, she says, but companies that lack that luxury are still measuring time to ship in days, and due to COVID-19, in weeks or months for some orders.
"Acquiring raw materials can make all the difference (for a smaller company), because all it takes is to miss one item on your bill of materials to prevent you from creating a product," Smith says. "They can't just switch warehouses or suppliers on the fly. I have clients who would love to ship some of their higher-volume items, but they're waiting on that one missing item coming from Asia."
While many factors in time to ship can be beyond a company's control — and hustling to get products off the dock can be quickly negated by transportation delays — the measurement remains an important one to track and improve on.
The Delays Domino Effect
For the time-to-ship process to get off to a good start, a product must be in stock. Oshkosh Corporation, a Wisconsin-based manufacturers of military and specialty trucks and access equipment, has felt the pain of missing items on time to ship. CEO John Pfeifer said in the company's third-quarter earnings call that delays of up to four weeks on supplies and parts from Asia and Europe have resulted in production shutdowns.
"We've had a lot of, I'll call it disruptions, slowdown in manufacturing," he said. "A couple of times, we've had to stop lines for temporary periods of time, and that has had a bigger impact at the access equipment segment where we have a lot of high-volume manufacturing than the other segments." Smith says companies typically suspend production under such conditions to avoid storing an abundance of work-in-process (WIP) inventory.
The ISM Glossary of Key Supply Management Terms defines work in process as "semi-finished goods, located at some point in the production process" that require additional assembly. In some cases, WIP inventory is unavoidable, as has been reflected in recent editions of the Manufacturing ISM® Report On Business®.
However, while transportation issues are one factor in time to ship, other elements are withing a company's control, which makes it a valuable metric, Smith says. For example, a Pareto analysis of supplier performance, manufacturing process, workforce and warehouse systems could help a company identify a breakdown resulting in increased time to ship. "Issues with product quality and especially data accuracy can play a big role," she says.
'Tis the Season for Time to Ship
With supply chain issues in the news more than ever before, consumers are expected to be more cognizant of placing Christmas orders early to avoid late shipments. And that's when behemoths like Amazon will flex their time-to-ship muscles and gain more business. However, Smith believes labor shortages could be a challenge.
"They will have an advantage for capturing last-minute Christmas shoppers because they have that ability to ship in hours or days," she says. "But (employment) is a caveat: Those companies and carriers manage the Christmas rush by mass hiring temporary workers. Given the shortage of workers, it'll be interesting to see how successful they are at Christmas hiring."
Smaller companies cannot compete with an Amazon's rapid time to ship, but there are measures they can take to improve. Finding alternate suppliers in more advantageous locations to cut lead times is a sound option, Smith says, but one that can take months to put in place. In the meantime, she recommends asking suppliers about (1) their demand forecasts and (2) their suppliers' locations — if they will disclose such information. "It can help to know if an ocean is separating your Tier-1 supplier from its suppliers," Smith says.
Some companies are trying to avoid ports congestion and pay higher costs for airfreight. (Freight expenses for some of Smith's clients, she says, have tripled due to rising container costs.) Also, a company can streamline its parts inventories by dropping those that are not selling well or developing ways to use parts in multiple products.
Most critical, Smith says, is having updated and accurate inventory metrics like safety-stock level and recorder point. "If you're trying to consolidate parts or move the supply chain closer," she says, "I cannot stress enough the importance of accuracy in those calculations."
To suggest a metric to be covered, email me at dzeiger@ismworld.org.
(Photo credit: Getty Images/Alistair Berg)