Report On Business® Roundup: July Services PMI™
August 05, 2020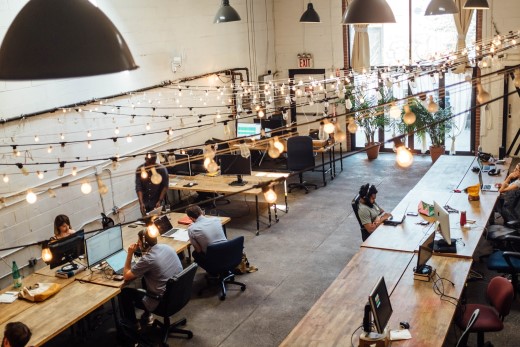 The debut of the ISM Services PMI™ (formerly the Non-Manufacturing ISM® Report On Business®) on Wednesday was notable, and not just because of a rebrand. This space has often noted that ISM manufacturing and services reports' subindex data can sometimes be more revealing than the headline number, and July was one of those months.
The composite figure of 58.1 percent, powered by positive rates of change in business activity and new orders, indicated U.S. services sector expansion for a second straight month. However, in a week of closely watched jobs reports, the Employment Index reading of 42.1 percent — a 1-percentage point decline, and in contraction territory for the fifth month in a row — was an ominous sign for a sector that makes up almost 90 percent of the U.S. economy.
One might be tempted to be most impressed with the better-than-expected reading on the ISM non-manufacturing headline number, but upon a deeper dive the accelerating contraction in employment is very concerning. https://t.co/nlYvzlJBMb

— Mark Hamrick (@hamrickisms) August 5, 2020
We'll get to that in a moment, but the upbeat composite numbers for ISM's manufacturing and services indexes raised eyebrows in the days after the announcement that U.S. gross domestic product (GDP) fell by a record annualized rate of 32.9 percent in the second quarter, and other indicators showing that current readings remain well below their levels before the coronavirus (COVID-19) pandemic.
Anthony Nieves, CPSM, C.P.M., A.P.P., CFPM, Chair of the Institute for Supply Management® Services Business Survey Committee, addressed this dynamic in detail last month, but the ISM® Report On Business® indexes measure rate of change, from data reported by purchasing managers, who are often said to be on the front lines of the economy. As a result, the reports are more forward-looking. On a conference call with reporters on Wednesday, Nieves said of the July Services PMI™, "As businesses keep reopening, the (index) levels keep increasing month over month. It's not where we were pre-pandemic, but as we see where we are month to month, it's a nice rate of growth."
US labor market growth has slowed (sharply, based on today's ADP estimate for July: https://t.co/bMs0I5iOFS) but business activity in the critical services sector is holding up nicely. In fact, it picked up last month, reports the ISM Non-Mfg Index: https://t.co/P6RCtMwZ4l
(1/2) pic.twitter.com/qlLRGxLVvA

— James Picerno (@jpicerno) August 5, 2020
An example, based on the second-quarter GDP data: In April and May, both the ISM Manufacturing PMI® and Services PMI™ composite-index figures — despite both being elevated by sky-high Supplier Deliveries Index readings — historically correlated to GDP decreases.
That dynamic made the Employment Index reading stand out, and it wasn't the only sobering jobs data released on Wednesday. The private payrolls report by ADP and Moody's Analytics revealed that U.S. non-farm private-sector employment increased by only 167,000 jobs in July, well below expectations.
The June Employment index reading of 43.1 percent was up 11.3 percentage points from the previous month, powered mostly by the Accommodation & Food Services industry. However, Nieves said then that the increase could be fleeting, as new surges in coronavirus cases forced the closings of restaurants and bars in several states. Indeed, Accommodation & Food Services was one of 13 industries that reported an employment reduction in July.
US July ISM Services Index: 58.1 v 55.0e, Employment Index: 42.1 v 43.1 prior... Labor situation looking weaker following this report and ADP

— Edward Moya (@edjmoya) August 5, 2020
"It is relieving to see that both the ISM manufacturing and non-manufacturing indexes are up for July, bolstering expectations for a rebound in (third-quarter) GDP, after the historic drop in Q2 GDP," Robert A. Dye, Ph.D., chief economist at Comerica Bank in Dallas, wrote in a memo to clients and investors. "However, both indexes show that hiring will be an issue going forward, adding weight to our concern that unemployment will remain stubbornly high despite a rebound in Q3 GDP growth."
In other subindex and commodity news:
The Supplier Deliveries Index decreased 2.3 percentage points to 55.2 percent, reflecting a more "normal" figure after inflated readings earlier this year that were a product of COVID-19 impacting supply chains and logistics operations.
The Backlog of Orders Index increased to 55.9 percent, but Nieves said that reflects normal capacity and resources, not supplier-delivery issues. "There's been some catching up there," he said.
Personal protective equipment (PPE) was reported as up in price and in short supply for a sixth consecutive month, but Nieves said many Business Survey Committee respondents indicated that they have found alternate PPE sources.
#ISMPMI survey respondent in Professional, Scientific & Technical Services: "The regional economic situation is dire, so there is no telling if this is a trend or just a short respite. Any business at this point is much appreciated." https://t.co/KMhyl75I5i #economy

— Dan Zeiger (@ZeigerDan) August 5, 2020
The Report On Business® roundup:
Associated Press: Services Sector Index Increases to 58.1 Reading in July. "The June advance had been the largest percentage point gain in the history of the services index which goes back to 1997 and had followed an April plunge which had been the biggest point-drop on record. Before declines in April and May, the index had been in expansion territory for more than 10 years."
Bloomberg: Orders Power U.S. Services Index to Highest Since Early 2019. "The robust gauge mirrors the group's manufacturing index and underscores a growing number of purchasing managers reporting steady improvement from pandemic lows in March. At the same time, the report showed a faster pace of contraction in services employment, indicating it will take time for the jobs market to recover as the coronavirus remains a threat."
CNBC: July ISM Services Beats Expectations at 58.1, Highest Since February 2019. "The services (sector) is a key. This is where the weakness is and where COVID-19 has its greatest threat," analyst Rick Santelli said. "We were looking for a July read of 55 (percent), but this is much better: 58.1. This is the highest read going back to February 2019, when it was 58.5. So, a very solid read here. … Keep in mind, 41.8 was the low-water mark in April; that was the lowest read in 11 years."
MarketWatch: Service Side of the U.S. Economy Shows Surprising Growth in July, ISM Finds, But Employment Worsens. "(B)usinesses are not actually doing as well as they were a few years ago. The ISM survey basically asks executives if things are better or worse than they were in the prior month, not how much business they are conducting. Sales are running well below pre-crisis levels. In a worrisome sign, the improvement did not lead to more companies bringing back workers."
PoundSterling Live: Dollar Woe Grows as ISM Services Beat Not Enough to Keep Bears at Bay. "There had been fears that the services industry suffered as rising coronavirus infections stymied efforts to reopen the economy in some parts of the country, although economists have suggested handling the data with caution while the beat itself did little to slow an ongoing rout in U.S. exchange rates."
ISM Services much stronger than expected at 58.1 vs. 55 est. & 57.1 in prior month; new orders strongest since 1997 & supplier deliveries fell; yet, employment still contracting & fell from prior month; new export orders now contracting at 49.3 vs. 58.9 prior @ISM pic.twitter.com/zHEs2ihwfR

— Liz Ann Sonders (@LizAnnSonders) August 5, 2020
Reuters: U.S. Services Sector Activity Hits 16-Month High in July. "The report followed the ISM's manufacturing survey on Monday showing factory activity racing to a 16-month high in July. The upbeat ISM surveys are, however, at odds with high frequency data such as weekly applications for unemployment benefits that have suggested the economic recovery that started in May, with the reopening of businesses, was slowing."
The Wall Street Journal: U.S. Trade Deficit Narrowed in June as Imports, Exports Rose. "Wednesday's data showed trade in services remained relatively depressed compared with February levels. But most of the decline stemmed from a sharp decline in international travel as tourists stayed home and business travelers shifted to videoconferencing."
In case you missed Monday's Report On Business® Roundup on the release of the July Manufacturing PMI®, you can read it here. ISM unveils its new economic index, the Hospital PMI™, on Friday. For the most up-to-date content on the three indexes under the ISM® Report On Business® umbrella, use #ISMPMI on Twitter.