Report On Business® Roundup: July Manufacturing PMI®
August 03, 2020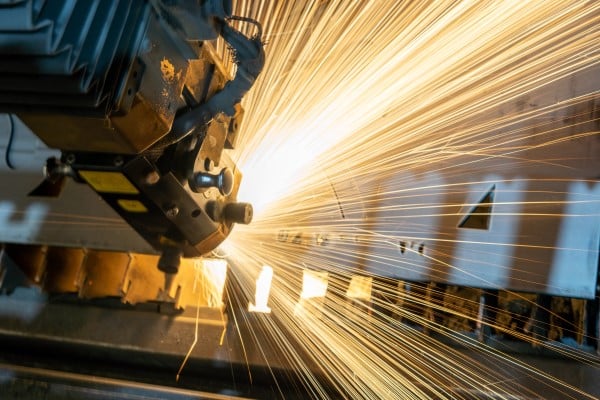 In recent months, economic reports have come with a coronavirus (COVID-19) caveat: The pandemic has changed dynamics so quickly — and exerted a super-sized influence on so much data — that information that is authoritative today can be antiquated tomorrow.
With that stipulation, Timothy R. Fiore, CPSM, C.P.M., Chair of the Institute for Supply Management® Manufacturing Business Survey Committee, was optimistic on Monday after the release of the July Manufacturing PMI®, the rebranded flagship index of the ISM® Report On Business®. The composite index reading of 54.2 percent signaled U.S. manufacturing sector growth for a second straight month and alleviated concerns Fiore had a month ago.
Strong read on mfg for July via @ism New orders above 60 and backlogs above 50. ISM Chair Tim Fiore says we're not looking at a dramatic recovery but he expects the mfg index to remain in the 50-55 range, which signals cont'd expansion as d holds.

— Jennifer Schonberger (@Jenniferisms) August 3, 2020
The June PMI® indicated growth, but Fiore said then that the rising coronavirus cases in America, which caused some states to pause or reverse business reopenings, "cast some doubt" on the expansion continuing. But on Monday, Fiore told reporters on a conference call that he is encouraged by such positive subindex readings as the New Orders (61.5 percent) and Production (62.1 percent) indexes, which exemplify what he called a "collaborative environment" between manufacturers and employees to increase output following the sector's slowdown due to COVID-19. And Fiore said he is more confident that this trajectory is sustainable.
"I don't think we're looking at a dramatic recovery," Fiore said. "I don't expect the (composite number) to be at 55 percent or higher, but I think it can remain in expansion territory. Demand is out there, and people are responding to it. New orders were up, new export orders were up, and the Backlog of Orders (Index) returning to expansion means that, even with the production growth, new orders exceeded that. So, those are positives for the future."
The ISM Manufacturing Index rose +1.6 points in July to 542, indicating the US manufacturing sector is continuing to recover from its steep drop. (Very important to note that >50 does not mean it has fully recovered, but is in the process of recovering from its low point). pic.twitter.com/lIdX1NuQjW

— Patrick Chovanec (@prchovanec) August 3, 2020
The Manufacturing PMI® data was unveiled days after the U.S. Bureau of Economic Analysis announced that second-quarter gross domestic product fell by a record annualized rate of 32.9 percent, and other indicators of production, orders and employment remain below pre-pandemic levels. However, the ISM® Report On Business® indexes measure rate of change, emphasizing direction rather than location, and Fiore said that July's data is an accurate picture of the manufacturing sector's strength — and, perhaps more important, its trajectory.
"June was a stabilization month, but (the July data) is a good indication of what's happening," he said. "There have been ups and downs, but all indications from the (Business Survey Committee) was that it was a better month." Fiore added: "Panelists across industry sectors are seeing the same thing. That's the key with diffusion indexes and how (purchasing managers' indexes) are put together: It's not so much the depth of the improvement, it's that more companies are reporting a positive month."
The subindex that got the most focus on Monday was the Employment Index, which increased to 44.3 percent but remained in contraction territory for a 12th straight month. Fiore indicated that factories have increased output with a limited number of workers, adding that longer-term employment trends are unclear. He said that, among employment-related comments from the Survey Committee, sentiment on hiring was equal to that on furloughs and layoffs. "Some industry sectors are experiencing growth and hiring," Fiore said.
Headline ISM Mfg beat expectations. Mfg #Employment index indicates 12th month of contraction. On Fri - US #Jobs report Jul. should be interesting given the late Jun re-closings. We get ISM Services headline & Employment Index *before Friday* - will be key release. #EconTwitter https://t.co/PApy2PH3PN

— Amelia Bourdeau (@AmeliaBourdeau) August 3, 2020
The Manufacturing PMI® Employment Index reading was a prelude to jobs data later this week that is expected to be heavily dissected. The ISM® Services PMI™ (formerly the Non-Manufacturing ISM® Report On Business®) and the private payrolls report by ADP and Moody's Analytics are released on Wednesday, and the federal jobs report by the U.S. Bureau of Labor Statistics comes out on Friday.
The Report On Business® roundup:
Associated Press: U.S. Manufacturing Shows Further Improvement in July. "While it was the second straight month that the index has been above the (50-percent) threshold, indicating manufacturing is expanding again, economists cautioned that the outlook is clouded by spreading infections in the U.S. in the South, West and Midwest. 'Manufacturing is recovering from low levels and the outlook is uncertain, given the threat of repeated disruptions from virus outbreaks,' said Rubeela Farooqi, chief U.S. economist at High Frequency Economics."
Raw material prices also reflect the steadying of economic activity in June and July, with input costs expanding modestly following springtime deflationary pressures. At the same time, 61.2% of respondents said that prices did not change in July relative to June.

— Chad Moutray (@chadmoutray) August 3, 2020
Bloomberg: U.S. Manufacturing Expands at Fastest Pace Since March 2019. "The data point to a steadier environment for producers, months after demand plummeted during the pandemic-related lockdown of the economy. Nonetheless, the pace of improvement risks moderating as the coronavirus stands in the way of a sustained quickening of demand. … The industry still faces a myriad of challenges that include high unemployment nationwide, a recent pickup in coronavirus cases, cutbacks in business investment and tenuous global demand."
CNBC: ISM Manufacturing Index is Highest Since March 2019. "Expecting a number of around 53.5 for July read on ISM; 54.2 is the best read since March of last year, when it was 54.6. Quite a surprise, actually," analyst Rick Santelli said. "If we look at the internals, the New Orders (Index) leapfrogged from 56.4 to 61.5. (The Prices Index) was 53.2 ... so there's (some) pricing pressure. The Employment Index, which is important considering on Wednesday and Friday we're going to get employment data, moved from 42.1 to 44.3. Even though it moved up, it was not in an aggressive way."
ING Think: U.S. Manufacturing Bounces, Jobs Still Being Shed. "With the number of COVID-19 cases picking up, businesses are likely to remain cautious, fearing the economic effects of re-instigated containment measures. As such, we see the employment component continuing to struggle, particularly with profitability having been severely hit and firms reluctant to expand capacity given the lingering COVID-19 uncertainty."
MarketWatch: U.S. Manufacturers Expand in July for Third Straight Month, ISM Finds, but Executives Say Not All the Jobs Are Coming Back. "Other economic signposts such as durable-goods orders, industrial production and the monthly U.S. jobs report — what economists call 'hard' indicators — show that companies are producing fewer goods and employing fewer workers than they were before the pandemic. The ISM index is compiled from a survey of executives who order raw materials and other supplies for their companies. The gauge tends to rise or fall in tandem with the health of the economy."
July @ISM Manufacturing much stronger at 54.2 vs. 53.5 est. & 52.6 in prior month … index at highest since March 2019, boosted by new orders (highest since Sept. 2018), production & new export orders; unfortunately, employment still contracting pic.twitter.com/4ea5umq0Rg

— Liz Ann Sonders (@LizAnnSonders) August 3, 2020
Reuters: U.S. Manufacturing Activity Near 1½-Year High; Construction Spending Extends Drop. "The continued improvement in manufacturing despite sky-rocketing coronavirus cases, especially in the densely populated South and West regions where authorities in hard-hit areas are closing businesses again and pausing reopenings, is encouraging."
The Wall Street Journal: Global Factories Increase Production but Overseas Demand Remains Soft. "(T)he data suggest that most businesses in the export-oriented sector are still operating below capacity and cutting jobs to save costs. The percentage of U.S. manufacturing companies in Institute for Supply Management's July survey that were actively managing head count through layoffs and furloughs was nearly equal to those that were hiring and expanding workforce, according to Mr. Fiore."
Lastly, a program reminder:
Like a good stage act, the rebranded @ISM® Report On Business® can say, "We'll be here all week." The #Manufacturing PMI® kicked things off today; the Services PMI™ follows on Wednesday and the Hospital PMI™ debuts on Friday. Each #ISMPMI release time is 10 a.m. ET. #economy

— Dan Zeiger (@ZeigerDan) August 3, 2020
For the most up-to-date content on the reports under the ISM® Report On Business® umbrella, use #ISMPMI on Twitter.