ROB Roundup: June NMI®
July 06, 2020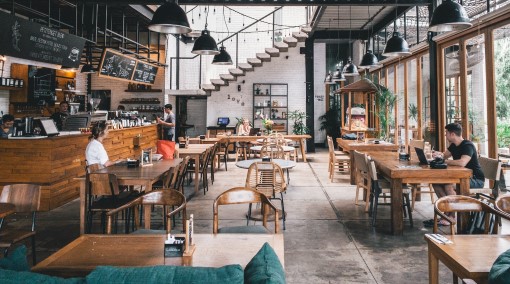 In the more than two years this space has documented the procurement and financial worlds' reaction to the release of the monthly ISM® Report On Business®, this saying has appeared multiple times to describe the PMI® and NMI® data: "It's not location, but direction."
So, it seems appropriate that, for this final edition of the ROB Roundup — we'll get to that at the end of this post — those words ring true regarding the June Non-Manufacturing ISM® Report On Business®, which was the source of much market chatter on Monday morning after the composite NMI® of 57.1 percent beat expectations by a wide margin. The data, which signaled growth in the U.S. services sector after two months of expansion, was well-received on Wall Street but also elicited too-good-to-be-true whispers, especially with the recent surge in coronavirus (COVID-19) cases that has caused some states to pause or reverse their reopenings, which will impact services-sector businesses.
A chart-form look at the June Non-Manufacturing @ISM® Report On Business® (clockwise, from top left) NMI® and Business Activity, New Orders and Employment indexes indicates the degree and speed of the turnaround from April's historic lows. https://t.co/S1bVseQoLa #ISMROB #economy pic.twitter.com/lCXshCpBab

— Dan Zeiger (@ZeigerDan) July 6, 2020
In a conference call with reporters, Anthony Nieves, CPSM, C.P.M., A.P.P., CFPM, Chair of the Institute for Supply Management® Non-Manufacturing Business Survey Committee, reminded that the ISM® Report On Business® data is converted into diffusion indexes that show the prevailing direction of change. That dynamic is reflected in the June NMI® data, as even partial reopenings substantially moved needles following historic index lows precipitated by state-mandated lockdowns in the spring.
"When we look at this month's report, we're measuring change month over month," Nieves said. "(The sector) bottomed out in the previous two months. We're not at pre-COVID-19 levels as it relates to overall business, but it looks like there was an uplift based on the indexes and survey responses." Businesses spent weeks strategizing on reopening, some employees were brought back, and many procurement activities had resumed. "So, you were going to see growth," Nieves said.
ISM nonmanufacturing index and IHS non manufacturing index both improved. Gains good but uneven and fragile given recent surge in COVID-19 hospitalizations. Surveys taken before reopenings were set back. Caution high about what could happen once students return to campus in fall

— Diane Swonk (@DianeSwonk) July 6, 2020
While other purchasing managers' index surveys focus on the finance perspective, Nieves said, the ISM® Report On Business® widest sample of respondents across industries and company sizes. These purchasing and supply professionals touch almost every function in their organizations and are on the front lines of the economy — and for decades, their activities measured by the ISM® Report On Business® have consistently correlated to gross domestic product (GDP) figures and other data. "It's not coming from a myopic perspective," Nieves said. "The professionals in the supply management function, the acquisition of goods and services, move across the enterprise and deal with a wide variety (of stakeholders). This report is truly reflective of what's going on, an environmental scan of the domestic economy."
However, the coronavirus remains an albatross. When Business Survey Committee members are encouraged to respond as late in the month as possible, many state measures — which include Arizona closing bars, movie theaters, gyms, pools and water parks for 30 days; Texas and Florida closing bars, and California ordering the closing of indoor businesses in 19 counties — occurred in the last week of June. Those closures impact about 30 percent of the U.S. population, Nieves said, so the impact will be determined in the July data.
This will prompt renewed discussion abt a V-shaped recovery in the US, but we should not forget this is a diffusion index relative to prior month

Are conditions surprisingly stronger? Yes

Is there still a significant activity shortfall? Yes

Are risks tilted to downside? Yes pic.twitter.com/LFr8brpUyy

— Gregory Daco (@GregDaco) July 6, 2020
In July, the non-manufacturing sector's biggest COVID-19 progress roadblock could be in employment, Nieves said. The Employment Index reading of 43.1 percent remained in strong contraction territory, but its month-over-month increase of 11.3 percentage points was powered in big part by the Accommodation & Food Services industry. That segment will take a big hit from prolonged closures of restaurants and bars.
"Of course, companies want to reopen and conduct business, but the way they do business has changed dramatically with the new protocols in place," Nieves said. "There have been some impediments and roadblocks, but the only way for companies to remain viable is to reopen. But the pandemic is going to (dictate) a lot of how we come out of it."
The Report On Business® roundup:
Associated Press: Activity in Services Sector Shows Record Rebound in June. "The June advance was 11.5-percentage points higher than the May reading. It was the largest percentage point gain in the history of the services index which goes back to 1997. … The reading for services index was better-than-expected but did still left concerns about what rising virus cases could do to efforts by restaurants, bars and other service businesses to stay open."
Bloomberg: U.S. Services Index Jumps to a Four-Month High on Reopenings. "Businesses are currently facing a variety of hurdles, including elevated unemployment, tepid business investment and weak global demand. The ISM's measure of services employment, however, remains weak and continues to signal job cuts. The gauge advanced to 43.1 in June from 31.8 but is well below a year-ago level of 55.2 as the pandemic continues to upend the labor market across industries."
Service sector ISM jumps to 57.1 from 45.4 last month. New orders, exports, inventories and prices up. Employment index up to 43.1 from 31.8 - but still in contraction territory.

— Kathy Jones (@KathyJones) July 6, 2020
MarketWatch: Service Side of Economy Roars Back in June, ISM Shows, but Momentum Might be Hard to Sustain. "The huge service side of the economy, which employs more than 80 percent of all American workers, began to rebound in May and gained strength in June. A related ISM survey last week also showed a similar rebound in manufacturing. What remains to be seen is how much a fresh spike in coronavirus cases slows the progress in the economic recovery. Some states have reimposed restrictions and others have paused the next step in reopening to prevent further outbreaks."
PoundSterling Live: U.S. Service Sector's V-shaped Rebound Compounds U.S. Dollar Decline. "(T)he message from ISM is that employment continues to contract with the employment component reading at 43.1, which is significant considering the services sector accounts for close to 80 percent of the country's workforce. 'Employers will need to see a smoother re-opening before hiring picks up meaningfully,' says Tim Quinlan, senior economist at Wells Fargo Securities.
The ISM's survey of service-oriented companies such as retailers and restaurants surged in June to 57.1% from 45.4%. Biggest one-month increase ever recorded, but only because business was so bad in April and May. Good news, but index level exaggerates extent of recovery.

— Jeffry Bartash (@jbartash) July 6, 2020
Reuters: U.S. Service Sector Rebounds Strongly in June. "The report followed the ISM's manufacturing survey last week showing factory activity rebounding to a 14-month high in June. The upbeat surveys, however, have been overshadowed by raging COVID-19 cases in large parts of the country, including the densely populated California, Florida and Texas. The flare-up in cases that started in late June has prompted several states to scale back or pause reopenings, hitting restaurants and bars hard."
The Wall Street Journal: Will the Economy Go Back Out of Service? "(T)he jump in the nonmanufacturing index, in particular, shows there was a lot of breadth to June's recovery. That is encouraging, since the nonmanufacturing index is largely composed of service-sector businesses, which the pandemic has hit hardest. The recovery from the crisis will largely be defined by how quickly the service sector can fully reopen and how many of its millions of idled employees can get back to work."
As I have been saying, we should expect some (many) of the diffusion indexes to hit 70. In fact, the payroll diffusion index did last Thursday. The ISM nonmfg is ho hum. It only sounds terrific because the consensus was so low.

— Sri Thiruvadanthai (@teasri) July 6, 2020
In case you missed the ROB Roundup on the release of the June Manufacturing ISM® Report On Business®, you can read it here. For the most up-to-date content on the PMI® and NMI® reports, you can continue to use #ISMROB on Twitter.
The Roundup will return next month with a slightly different look in August, when the Manufacturing and Non-Manufacturing Report On Business® will be rebranded the Manufacturing PMI™ and Services PMI™. The move coincides with the debut of ISM's new economic index, the Hospital PMI™, on August 7.
Also, the reports, as well as Inside Supply Management®'s coverage of them, will have a new online home. ISM's new website, ismworld.org, goes live on July 13.