Inside Supply Management Magazine
ROB Roundup: March PMI®
April 01, 2020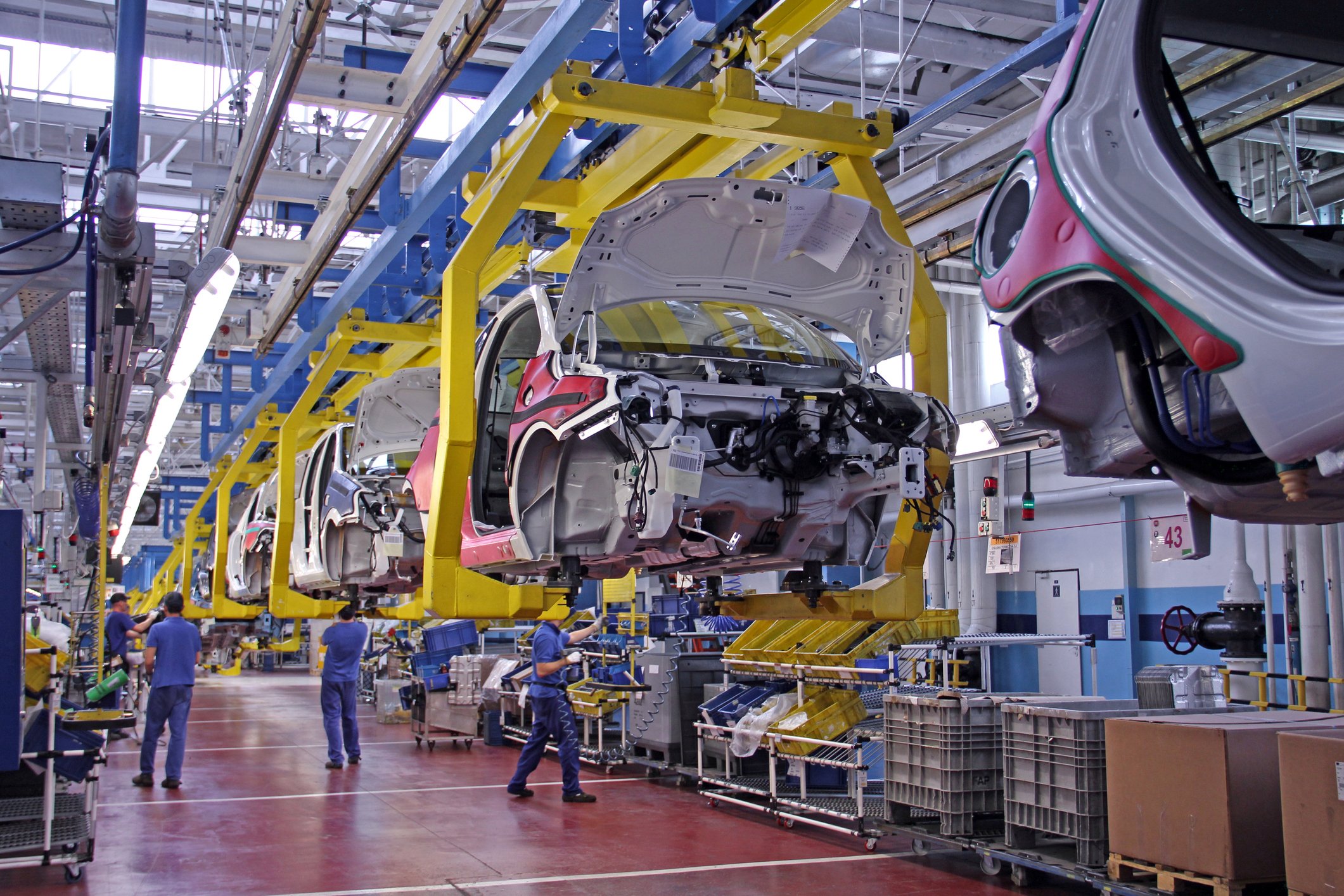 The indicators released on Wednesday morning — and the March Manufacturing ISM® Report On Business® was no exception, despite a higher-than-expected headline number — suggested that the coronavirus (COVID-19) pandemic has caught up with the U.S. economy, and things are likely to get worse before they get better.
The PMI® of 49.1 percent indicated American factory activity contracted for the sixth time in eight months, but this space has previously mentioned that the "internals" can be more revealing than a composite figure. And that was especially true in March, when manufacturing conditions deteriorated rapidly as the month progressed, Timothy R. Fiore, CPSM, C.P.M., Chair of the Institute for Supply Management® Manufacturing Business Survey Committee, told reporters in a conference call.
March ISM Manufacturing fell to 49.1 vs. 44.5 est. & 50.1 in February; employment & new orders lowest since 2009; supplier deliveries' jump highest since 2005 (which pulled up headline number), reflecting dysfunction in supply lines

— Liz Ann Sonders (@LizAnnSonders) April 1, 2020
"I've never seen anything move like this," Fiore said. "The pace of change quickened as the month went on, and I wouldn't expect April to be better. The Supplier Deliveries (Index) was a transition number, a combination of domestic disruptions as well as problems with companies trying to restock after China (resumed production). The Customers' Inventories Index rising is not good for the future, and the Imports and New Export Orders indexes weren't positive, either. Prices decreasing were due to fuel and energy prices, and steel and copper prices were down as well. A lot happened in March, but as the month closed, things got worse."
Also on Wednesday, the March private payrolls report from ADP and Moody's Analytics, and the U.S. Commerce Department's construction-spending data for February elicited groans from investors. The Report On Business® provided no relief, as nine of the PMI®'s 10 subindexes were in contraction territory, with the forward-looking New Orders Index and the Employment Index reaching their lowest levels in more than a decade. Among employment-related comments from Business Survey Committee members, 55 percent were related to reductions through hiring freezes or layoffs, Fiore said. That situation is especially problematic, he added, because of its likely impact on future production.
In March, the #Manufacturing @ISM® Report On Business® New Orders (42.2%) and Employment (43.8%) indexes hit lows not seen since the Great Recession: The former was at its lowest level since March 2009 (41.3%), the latter May 2009 (35.3%). https://t.co/fQlmIbvo1L #ISMROB #economy

— Dan Zeiger (@ZeigerDan) April 1, 2020
"About 2 percent of the private workforce applied for unemployment aid (in late March), and I would expect that to get worse as furloughs take effect," he said. "We haven't hit the bottom of this." He added that the transportation sector will be hit especially hard: Automakers temporarily closed North American factories, as did aircraft manufacturing giant Boeing, and some companies' original plans for a two-week hiatus have been extended.
"As more and more people stay home, it's harder to run factories," Fiore said. "Workers must be kept 6 feet apart, and that's difficult to do — assembling cars and planes is close work for a lot of people. So, you slow down assembly lines or close factories. April will be a difficult time for transportation. I don't see it recovering."
The Supplier Deliveries Index reading of 65 percent, the highest since June 2018 (68.2 percent), was a parachute for the PMI®. We explained this dynamic last month, when slower deliveries due to disruptions in China elevated the inversed Supplier Deliveries Index and kept the PMI® in expansion territory. In March, that impact was super-sized. Fiore said that a "normal" Supplier Deliveries Index number of 54 percent to 55 percent would have resulted in a PMI® calculation of about 47 percent.
ISM explains why composite business activity indicator did not fall more sharply in Mar: supplier deliveries slowed, normally an indication of strong demand so it has an inverse weight in the index, though in this case was driven by epidemic-related disruptions to supply chain pic.twitter.com/QsmDgP4vKV
— John Kemp (@JKempEnergy) April 1, 2020
In other news:
•Among the six biggest manufacturing industry sectors, food, beverage and tobacco products was the strongest in March, followed by chemical products. Fiore said that trend will likely continue, as many chemical products go into foods, beverages and pharmaceuticals, which are in high demand.
•Fiore said he does not expect many states' stay-at-home orders to have an outsized impact on manufacturing output. Other factors, he said, are at work, including management and labor mutually agreeing to keep facilities closed, and employees choosing not to work because they feel conditions are unsafe.
"The monthly (Report On Business®) numbers are important gauge of what's happening in real time during normal circumstances, but things are changing so fast, you almost want to have a weekly PMI® to keep track," Fiore says. "Will the pace of change in April stay the same as the last two weeks? My feeling is that, most likely, it won't accelerate. It probably stabilizes."
At the same time, there was stronger growth for some consumer items, with a food and beverage manufacturer citing record demand. Moving forward, we would expect further deceleration in activity in the next survey, which will be released on May 1.
— Chad Moutray (@chadmoutray) April 1, 2020
The Report On Business® roundup:
Associated Press: Surveys: Manufacturing Contracts Last Month in U.S., World: "The COVID-19 pandemic and the quarantines, travel restrictions and business closings imposed to combat it have hammered global manufacturers, disrupting their access to supplies and crushing demand for their products. … 'Manufacturing is not, for the most part, in the very front line of the virus hit, but nonetheless large swathes of the sector are vulnerable as consumers cut back on spending on goods, especially big-ticket items like cars and trucks,' Ian Shephardson, chief economist at Pantheon Macroeconomics, wrote in a research report."
The ISM #Manufacturing PMI slowed less than expected last month. The March PMI was 49.1, but that was ahead of the consensus expectation (44.5). The new orders index fell to its lowest level since 2009 (42.2), signaling further contraction in manufacturing activity. #economy pic.twitter.com/6kFdIzobCK

— Cetera Investment Management (@ceteraIM) April 1, 2020
Bloomberg: U.S. ISM Factory Orders, Labor Gauges Are Weakest Since 2009. "The ISM's headline manufacturing measure fell less than forecast, registering a more-modest 1-point drop to 49.1, due to a sharp increase in delivery times that often signals a flurry of demand. Instead, the latest jump in the Supplier Deliveries Index, the biggest since 2005, reflects the virus outbreak that's led to dysfunction in global supply lines and created a sales vacuum as many businesses close."
CNBC: ISM Manufacturing Index Beats Expectations, 49.1 vs. 44.5 Expected. "It's not a horrible number. The number is better than expected," analyst Rick Santelli said. "To put it in perspective, 47.8 was (the) December (figure), so 49.1 … you can see these numbers are not that bad, but they will get worse, obviously."
MarketWatch: Manufacturers See Biggest Plunge in New Orders and Employment in 11 Years, ISM Finds. "Economists surveyed by MarketWatch had forecast the index to drop to 44 percent, but the survey was completed before widespread sections of the U.S. economy were shuttered. The index is all but certain to sink next month, though a few industries are likely to hold up surprisingly well because of an increase in demand for products such as toilet paper, sanitizer and other consumer goods in short supply."
Reuters: U.S. Factory Activity Contracts in March; Orders Tumble to 11-Year Low. "More than half of the country is in some form of lockdown as states and local governments try to contain the spread of the coronavirus, bringing the nation to an abrupt stop. … As well as causing disruptions in supply chains, the pandemic has shut down demand, with the transportation industry almost crawling to a halt, and restaurants, bars and other social venues shuttering."
#ISMROB tutorial: The big six #manufacturing industry sectors are Food, Beverage & Tobacco Products, Chemical Products, Computer & Electronic Products, Fabricated Metal Products, Transportation Equipment and Petroleum & Coal Products. https://t.co/CFdRmu9J76 #economy #procurement

— Institute for Supply Management (@ism) April 1, 2020
The Wall Street Journal: Factories Cut Output, Jobs as Coronavirus Lockdown Bites. "Factories across the globe reported a series of challenges. Some had shut entirely as workers were forced to stay at home to meet social-distancing requirements. Some had been forced to cut output because the raw materials and parts they needed had become scarce. And others had cut back because demand had fallen as the global economy entered a downturn. Factory output and employment is likely to fall further before it starts to rebound, although that recovery may be limited by job cuts and shutdowns that can take time to reverse."
The Non-Manufacturing ISM® Report On Business® will be released on Friday. Also, ISM's Spring 2020 Semiannual Economic Forecast for the manufacturing and non-manufacturing sectors will be released on May 15. For the most up-to-date content on the PMI® and NMI® reports, use #ISMROB on Twitter.