Inside Supply Management Magazine
Cost Efficiency Drives Value for Procurement Organizations
March 17, 2020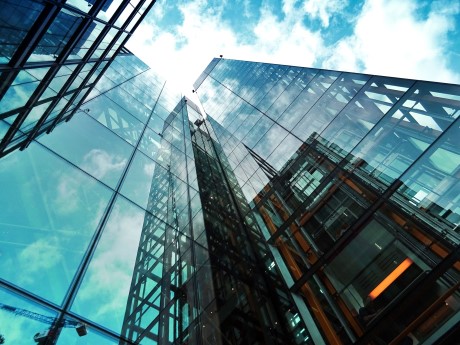 Improving cost efficiency has taken top billing on procurement agendas, as organizations strive to reduce external and internal operating costs while adding value and becoming a better strategic adviser to the business, according to research about procurement's key issues by The Hackett Group.
Cost reduction, long a top priority, dropped to second place, with the need to become a trusted adviser placing third. Rounding out the top 10 priorities: modernizing procurement-application platforms; increasing spend influence with strategic sourcing; improving analytical and reporting capabilities; aligning skills and talents with business needs; improving procurement agility; obtaining more value through category management and improving performance-measurement capabilities.
"Companies are simply demanding that procurement deliver value in new ways. Economic uncertainty is pushing companies to be more agile, and procurement must do the same, becoming a more cost-effective and value-driven function," Laura Gibbons, research director at Miami-based The Hackett Group, said in a press release.
She added: "We also see digital transformation, including technology application modernization and analytics, as an avenue to drive cost efficiency and value to the top of the procurement agenda. Procurement organizations have made significant investments in these areas over the past few years, and many are midway through their transformation. Corporate leaders are now looking to see greater ROI."
According to The Hackett Group report Achieving Procurement Excellence in the Age of Digital Disruption, there are five critical areas of development that procurement organizations must address:
•Improving the function's agility, to better respond changes in business expectations
•Becoming a trusted adviser to the business, which facilitates collaborative partnerships
•Aligning skills and talent with business needs, including developing soft and hard skills
•Modernizing application platforms, which will enable agility and strategic action taking
•Improving analytical and reporting capabilities essential for strategic decisions, predictive insights and agile behavior.
Gibbons noted that while many organizations are already addressing these areas, more progress is needed.
Among The Hackett Group's other findings:
•There is room for improvement regarding procurement technology meeting business expectations. Only 20 percent of procurement core automation technologies met or exceeded business expectations more than 60 percent of the time.
•Next-generation cloud-based systems, which are eclipsing legacy systems, are expected to see a nearly 25-percent growth in 2020.
•While nearly two-thirds of procurement organizations have piloted robotic process automation (RPA), only 9 percent have done large-scale deployments. But the study also found that 50 percent of all RPA implementations have fallen short of their business objectives.
•Improving data quality and master-data management is important to many organizations.
The top hurdle to procurement transformation is organizational resistance to change, noted Chris Sawchuk, The Hackett Group's principal and global procurement advisory practice leader, in the press release. (Previous hurdles were funding and resource inadequacies, as well as a lack of leadership support.) "(M)any of the hurdles we're seeing are now areas that procurement can change and improve, like critical skill deficiencies in analytics and modeling, technology and strategic thinking as well as overall data related issues," he said.
Organizations must embrace technology, data, analytics, agility and talent/skills on their road to becoming value driven — and a better strategic adviser to the business.