Inside Supply Management Magazine
How Leading Companies Accelerate New Product Launches
December 09, 2019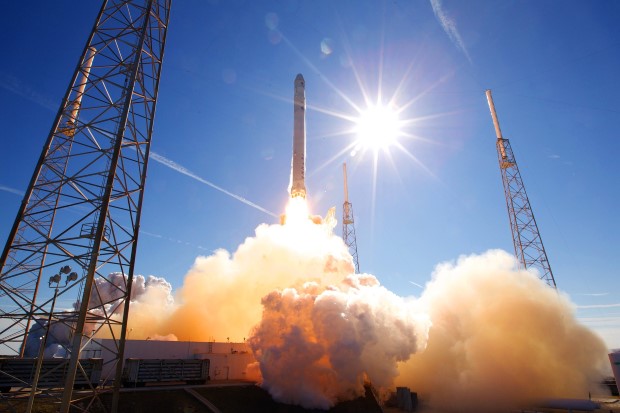 By William Crane, CPSM
Launching new products can be exciting as well as stressful. Leaders often cite invaluable lessons learned while solving complex problems as part of new product teams. But as products grow ever more connected, bringing all-new products to market is becoming more costly, labor-intensive, time-consuming and data-complex.
Like a top college football offense, organizations need a system in which their supply management professionals can execute the right plays and win. The new product and service development (NPSD) process — or playbook — embodies the steps necessary to take a product and/or service from concept to full production. The best NPSD processes are (1) collaborative across functions and (2) driven by standard methods (like agile) and tools (like software, data and forms) that allow teams to experience efficient workflow by executing the right action at the right time.
Historical academic research has highlighted significant opportunities to involve supply management professionals earlier in NPSD; in industry, much of this opportunity remains uncaptured. As a result, the process is undergoing extensive rethinking and revision due to increased pressures across several markets to reduce product life-cycle time and cost while enhancing supply chain flexibility.
To help uncover what plays leading companies are running to accelerate new product launches, Ann Arbor, Michigan-based supply chain services and software technology company, IndustryStar Solutions LLC, and Western Michigan University in Kalamazoo, Michigan, recently conducted a comprehensive survey.
What Drives Results
Markets from mobility to consumer products seem to shift daily, creating a difficult environment for leaders to bring new products to market while supporting current offerings that pay the bills. To address this common industry challenge, we interviewed 126 professionals across 25 industries to uncover the specific actions that most impact product time to market. Participating companies included Toyota, Ford, Fiat Chrysler Automobiles, Harley-Davidson, Caterpillar, John Deere, General Dynamics, Parker Hannifin, Magna International, Whirlpool, Stryker, Coca-Cola, Newell Brands and Kraft Heinz.
We also conducted extensive experiments and research to uncover what simple actions drove the most outsized results. Among the findings:
Competitive advantage. Companies desire to accelerate earlier new product collaboration to enable a competitive advantage. The value potential was clear: Seventy percent of responding companies said collaborative NPSD has helped optimize development cost, ongoing production cost, quality, performance and customer satisfaction; 74 percent said collaborative NPSD has resulted in a competitive advantage; 82 percent plan to increase collaborative NPSD in the future; and 90 percent of companies want to start collaborative NPSD earlier.
Unexpected headwinds. Collaborative NPSD generated substantial value and offered additional future potential for further value for companies surveyed. Unfortunately, headwinds to realize value abounded: Only 31 percent of companies are currently satisfied with their results; 70 percent claim there is a lack of a process to integrate suppliers; 57 percent say technical staffs are unwilling to share new product designs and technical specifications, contradicting another finding that a majority indicated trust with suppliers; and significant obstacles — including talent, communication and alignment of stakeholders — were cited.
Simple tactics generate outsized results. The most innovative companies surprisingly deployed simple tactics that provided outsized and dramatic results for accelerating new product launches. The six tactics companies pursued most to improve the likelihood of collaborative NPSD success are:
●Access top talent with the knowledge, soft skills and ability to align suppliers and management
●Automate processes by leveraging technology to achieve results faster
●Increase information systems investment to enable better data clarity and faster decision making
●Foster clear communication inside and outside the organization to enhance decision-making through better data visibility
●Align expectations/objectives/deliverables via frameworks and/or a set of steps to move through each development gate faster to accelerate new product launches
●Reduce capital costs via virtual reality and 3-D printing to increase conversion of ideas to products.
Opportunity to lead. Focusing on enhancing supply chain data for new product launches can offer supply management organizations numerous competitive advantages, the survey found. These are:
Greater profits. The data is clear: Those firms that are first to market with a new product, rather than entering the market later, even with similar feature sets, often stand to generate larger profits than their competitors.
Innovation. There is an increasing reliance on suppliers for innovation. Reliance on suppliers as a source of product and process technology will continue to increase as products become more connected and therefore complex.
Reduced time-to-market. Supply management is uniquely positioned to accelerate their companies' product development and launch timelines and thus increase chances for larger profits than those of the competition.
Cost avoidance. Significant cost avoidances are available to those innovative firms that truly enable cross functional collaboration during product development. Supply management professionals can acquire and present unique commercial insights to designers and engineers that can help shape better products.
New insights. Supply management professionals can co-create products by offering earlier market intelligence, for example, new potential suppliers, materials and value chains.
Out-Launch the Competition
Companies that repeatedly develop and launch innovative products improve profit generation, the survey found. Innovation leaders therefore need to accelerate earlier new product collaboration to enable a competitive advantage.
There are no short cuts to success. Insights and tactics from trailblazing leaders along with newer methods will provide organizations with repeatable plays to accelerate new product launches. Out-launch the competition by tapping earlier supply chain intelligence via collaborative NPSD to reduce new product launch costs, time and risk. Choose to lead by accelerating the pace of your new product launches today.
William Crane, CPSM, is founder and CEO of IndustryStar, an Ann Arbor, Michigan-based on-demand services and software technology company that partners with organizations to reduce the cost, time and risk of new product launches.