Inside Supply Management Magazine
The Monthly Metric: Supplier Delivery Time
July 15, 2019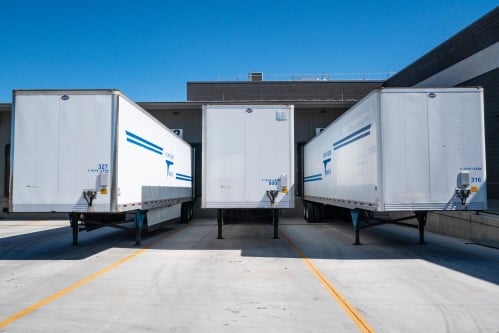 In supply management, variability is the fuel that drives the metrics engine. If consumer demand, supplier performance and parts/product quality never changed, and there were no natural disasters, geopolitical turmoil or other unexpected disruptions, measuring supply chain efficiency would be a monotonous exercise.
In December, The Monthly Metric addressed demand variability, an analytic which makes many other measurements necessary. Our subject-matter expert for that edition — Tracey Smith, MBA, MAS, CPSM, president of Numerical Insights LLC, a boutique analytics firm in Charlotte, North Carolina — returns to discuss supplier delivery time, another metric where fluctuations can have far-reaching impact on a business.
"In any business, there are multiple sources of variation," Smith says. "Otherwise, predicting inventory and everything else would be a piece of cake. So, even if you knew exactly what your demand is and it never changed, there will still be supplier performance variability. When you put those two pieces together, it gets even more complex. You're trying to predict what you need, but you have (to account for) the delivery variation from a supplier."
Supplier delivery time is a crucial element of inventory management, as practitioners use it to determine if they must order earlier and spend extra money to ensure adequate inventory or stand pat and run the risk of a stock out. Inventory levels can impact sales and customer satisfaction, so decisions can be weighty — so much so that the ISM® Report On Business® includes a Supplier Deliveries Index as an industry benchmark (which we'll elaborate on later).
Meaning of the Metric
While on-time delivery is a valuable analytic that has been featured on The Monthly Metric, it sometimes doesn't tell the whole story, Smith says. Often, the small percentage of late deliveries provides more critical information than the on-time rate. "Was the supplier off by a day? Or was it more catastrophic and it was three weeks late? How late really does matter," Smith says. "Was the supplier so late because it was waiting for six weeks for a part from China to make a product for you? The whole point is monitoring the variation."
No benchmarks — as in, a company ordering this widget should expect it in X days — exist for supplier delivery time, Smith says. Every company has a unique situation, and it should compare the supplier delivery time in the contract, how much it's varying, and the impact on inventory. "If things are going pretty good, this will be something looked at once a month," Smith says. "But sometimes, (practitioners will) have to dig deeper and flag certain parts or items that are critical to manufacturing or retail and monitor them a little closely."
A valuable tool to monitor industry-wide supplier problems that could result in inventory shortages is the ISM® Report On Business® Supplier Deliveries Index. It's an inverse index — a reading above 50 percent indicates slower deliveries, which is typical as the economy improves and consumer demand increases. In the June Manufacturing ISM® Report On Business® (PMI®), the Supplier Deliveries Index indicated slower deliveries for the 40th consecutive month. Non-manufacturing (NMI®) supplier deliveries slowed in May for the first time since December 2015, but the index returned above 50 in June.
"The ISM indexes help supply chain and inventory managers see if (delays) are something happening to them, or is it's a wider issue, where they need to start planning for it and ordering earlier," Smith says.
Case Study
Smith cites a manufacturing company whose customers expressed growing displeasure with the time it took to receive orders. An analysis revealed that the fulfilling orders had become increasingly delayed due to longer part-shipment times — even though the company's on-time delivery metric for its suppliers remained steady.
A sample supplier delivery time dashboard. (Courtesy of Numerical Insights LLC)
Several years of data sets, including order, shipment and receiving dates, were entered into a dashboard that could filter delivery-time information by supplier and part number. However, the problem wasn't identified until supplier contracts — many of which existed only on paper — were reviewed: The contracted delivery times did not match those that were recorded. "Since customer orders were getting later and later, employees taking the orders extended the promised time in the computer to match realistic expectations," Smith says. "As such, they changed these times to be longer and longer as suppliers became later and later in their delivery times, so they could give customers a more accurate estimate of order-fulfillment times. Their intentions were honorable, but their actions hid a fundamental change in business circumstances."
With this new knowledge, the company adjusted ordering plans to reduce the risk of late shipments on high-leverage parts. A decision on spending more money to ensure inventory is primarily a matter of price, Smith says: A part that costs pennies is a much less painful item to stock up on than, say, a US$300 metal casting.
"Once (a company) has identified the suppliers with issues, it has to decide what it's willing to do to mitigate that risk," Smith says. "So, it's not a carte-blanche thing. You have to walk through part by part and decide which is most important to revenue."
When there is a significant difference between contracted and actual supplier delivery times, the impact is felt far beyond the inventory log. While each company's tolerance level can differ, the importance of tracking delivery-time variations is critical.
To suggest a metric to be covered in the future, leave a comment on this page or email me at dzeiger@instituteforsupplymanagement.org.