Inside Supply Management Magazine
Organizations Aren't Using Supply Chain to Grow Revenue, Report Says
July 15, 2019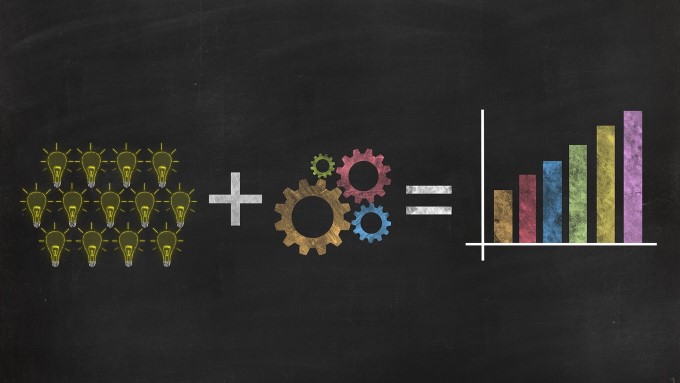 A big topic among supply management organizations is how customers are driving the value chain. Likewise, all companies are looking to improve revenue growth. But are companies capitalizing on opportunities to leverage the power of the supply chain to do so? A report by Dublin, Ireland-based Accenture Consulting found that, for the most part, they aren't.
According to From Inventory to Influencer: The Mover Becomes the Shaker, eight in 10 (78 percent) of executives and their companies — which the report terms as "laggards" — are overlooking those opportunities. The remaining 22 percent — the "leaders" — are focusing on digital investments, customer-centricity and collaborating inside and outside their organizations. This enables them to shift toward achieving competitive supply chain agility, the report found.
"We've discovered that a small set of companies have supply chain and operations executives who are using digital with a purpose and collaborating across the C-suite, and other business functions, to create and implement customer-centric strategies that enable growth," Don Schulman, senior managing director in Accenture's supply chain and operations group, said in a press release. "As a result, the supply chain and operations executives at these companies are taking a more influential role at the board table and adding a new unique perspective."
The report surveyed 1,350 business executives from 12 countries and across 17 industries with turnovers of more than US$1 billion. Accenture also conducted interviews with 20 supply chain and operations leaders.
Among other findings:
●Leaders aren't doing digital just to do digital. "Their investments enable a composite 'picture' of high-value customers, so their companies can build hyper-relevant products and services, customized for the individual," the report states.
●By scaling these digital solutions, leaders are driving greater sustained revenue growth. They're also exceeding their expected return on investment.
●Four in five leaders have invested in big data and analytics, compared to 68 percent of laggards.
●Leaders are "investing in technology in concert," rather than one-off technologies.
●Most of those surveyed embrace an ecosystem approach — but leaders go beyond traditional measures by establishing partnerships with universities, startups and even competitors, among other entities.
●Customer centricity — putting customers first — drives leader companies. "At our leading companies, no one function owns the customer," the report states. "Rather, the C-suite collaborates to get it right with high-value customers. No siloes allowed."
The survey found that while customer-centric outcomes were the focus of nearly half (46 percent) of CEOs, only 39 percent of supply chain and operations executives have the same focus. It states that embedding digital technologies to learn about customer insights will help organizations become more customer centric.
The report also suggests that to transform their organizations, laggard companies should (1) follow what leaders are doing in regards to ecosystems, digital investment and customer centricity and (2) work to change company culture so that the supply management function is contributing from the get-go, not at the end, of business conversations.