Inside Supply Management Magazine
ROB Roundup: May NMI®
June 05, 2019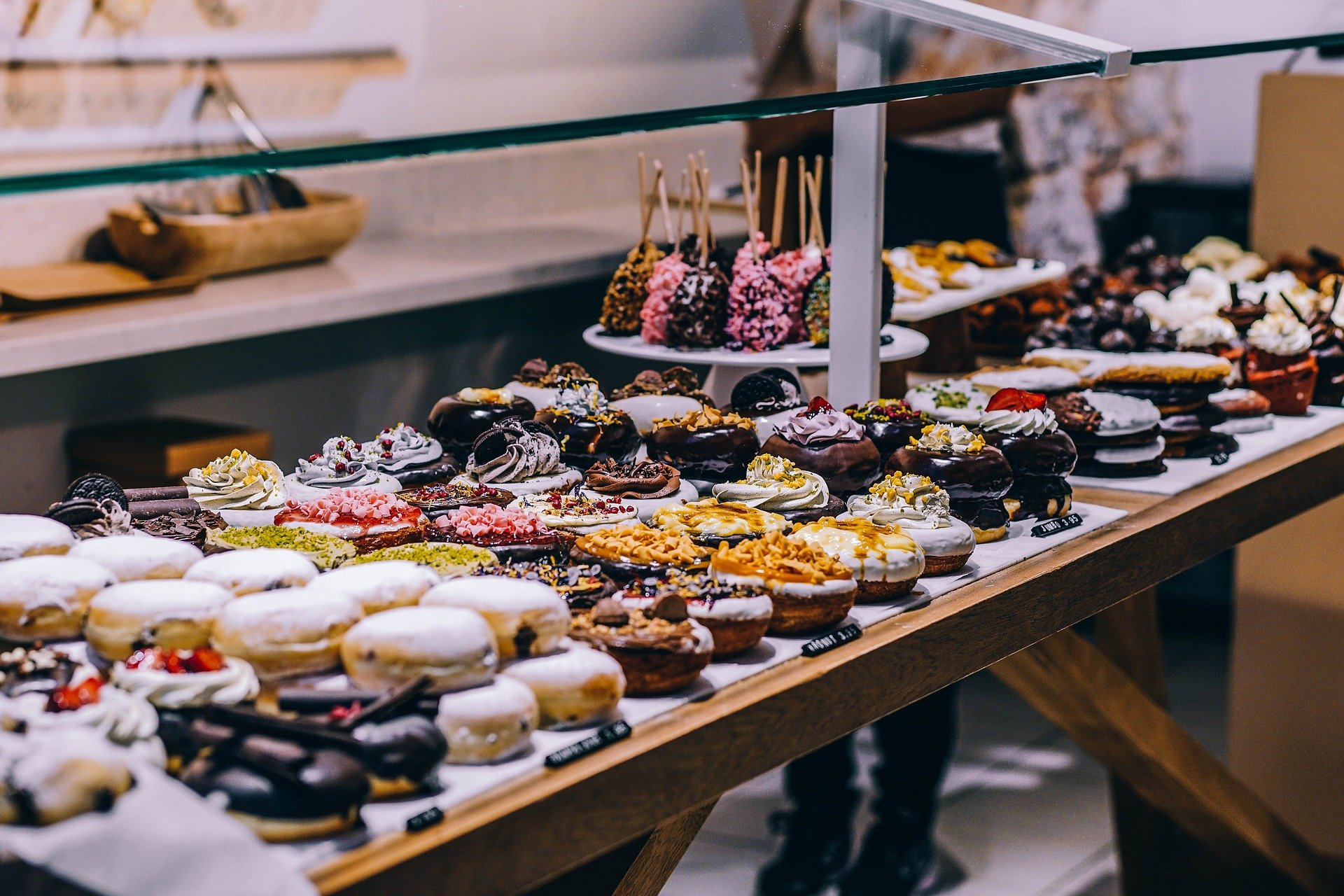 In recent days, President Donald Trump took global trade tensions to a new level, the May Manufacturing ISM® Report On Business® was labeled a disappointment and U.S. private-payroll job growth appeared to skid to a halt. Amid this parade of cloudy economic news, the release of an expectations-exceeding Non-Manufacturing ISM® Report On Business® offered a welcome ray of sunshine on Wednesday.
The composite NMI® of 56.9 percent was a 1.4-percentage point increase from the previous month. The U.S. services sector that makes up more than three-fourths of U.S. gross domestic product was reported as "resilient" following the release of the NMI® data.
Honestly interpreting the data is essential. So, all those people who said a 52.1 ISM manufacturing index in May was a sign of slowdown now must deal with a 56.9 non-manufacturing ISM. Services are bigger as share of GDP than manufacturing. So, net, ISMs say economy is fine.

— Brian Wesbury (@wesbury) June 5, 2019
Anthony Nieves, CPSM, C.P.M., A.P.P., CFPM, Chair of the Institute for Supply Management® Non-Manufacturing Business Survey Committee, has always emphasized the location of the NMI®, not its direction. Even April's reading of 55.5, the lowest in nearly two years, indicated solid expansion, and while the non-manufacturing sector is not growing at its whirlwind pace of late 2018, it's still growing.
"We've seen growth for 112 months for the NMI®," Nieves said in a conference call with reporters. "Yes, we're seeing the strength wane a bit, but we're still seeing month-to-month growth. There are potential headwinds with the uncertainty surrounding tariffs and the global economy, but in looking at the other components of the U.S. economy — low unemployment, low inflation, and GDP growth is good — we're not going to see any recessionary activity through the end of 2019, unless something catastrophic happens.
"We don't see anything that will impede the steady, incremental growth. That's more sustainable and better than having large upticks, which sometimes turn out to be head fakes. This is good growth for the sector."
May non-mfg ISM index rose to 56.9 from 55.5 in Apr (> 55.4 consensus but down from 58.9 avg in 2018); employment, new orders & business activity up, supplier deliveries & export orders down; prices paid slightly down (net is non-mfg less exposed to weaker foreign demand)

— Liz Ann Sonders (@LizAnnSonders) June 5, 2019
Trump's latest tariff threat to Mexico dominated discussion of the Manufacturing ISM® Report On Business® on Monday. Nieves said that trade issues remain a concern in the services sector, but he added that they are not as big of a factor because tariffs' impact is typically felt further upstream in the supply chain.
The Imports Index fell 5 percentage points to 50 percent in May, and Nieves said a waning in imports from Asia has primarily impacted the retail industry. The New Export Orders Index decreased 1.5 percentage points to 55.5, and Nieves said the strength of the U.S. dollar has helped keep non-manufacturing exports — mostly professional, scientific and technical services, as well as information — at a high level.
FWIW: In a month ADP dramatically undershot consensus estimates (+27K), the ISM services employment index jumped to 58.1, highest since October 2018, ISM factory employment index rebounded 1.3pts to 53.7, Conference Board Labor Differential hit a cycle high of 36.3.

— RenMac: Renaissance Macro Research (@RenMacLLC) June 5, 2019
The Employment Index jumped 4.4 percentage points to 58.1, which appeared at odds with the disappointing ADP private-payroll report for May. However, Nieves said that the services sector remains eager to fill open positions, and trade issues aren't deterring companies from hiring.
After 40 months of above-50 readings, the Supplier Deliveries Index indicated contraction in May. That means suppliers are delivering faster, and some Survey Committee respondents commented that their order volumes were lower. "When you look at deliveries being faster, along with inventories growth and backlog diminishing a bit, we're not seeing the same capacity constraints we saw in prior months," Nieves said.
Non-Manufacturing @ISM® Report On Business® Supplier Deliveries Index fell below 50 for the first time since December 2015. This is an inverse index — a lower reading means supplier deliveries are faster, usually from a decrease in demand. https://t.co/Jof1nDDGNm #ISMROB #economy
— Institute for Supply Management (@ism) June 5, 2019
The Report On Business® roundup:
Associated Press: U.S. Services (Sector) Grew at Faster Pace in May. "Companies surveyed for the index reported a 4.4-point gain in employment to 58.1, while business activity increased 1.7 points to 56.9. Still, some of the companies said they're monitoring the tariffs that President Donald Trump imposed on China for possible negative impacts on the economy."
.@ISM® Report On Business® survey respondent in accommodation and food services: "Economy is good, and it's showing in our weekly sales. Tariffs are having some effect, but that doesn't seem to matter. Our prices are up, as well as costs." https://t.co/7s3SEeHmB6 #ISMROB #economy
— Dan Zeiger (@ZeigerDan) June 5, 2019
Bloomberg: U.S. Service-Industry Gauge Tops Forecasts on Jobs Boost. "The fresh signs of strength follow two months of weaker readings on service industries that account for about 90 percent of the economy. The gain contrasts with a string of softer reports on retail sales, factory orders and home purchases, which along with intensifying trade tensions have spurred investors to bet the Federal Reserve will cut interest rates this year to shore up growth."
CNBC: May ISM Non-Manufacturing Data Beats Expectations. "It's about time we have a little good news on the economy," analyst Rick Santelli said. "Look at the May read on ISM non-manufacturing — services sector, the biggest swath of the U.S. economy. It's much better than expected. (The reading is) 56.9; we were looking for a number about 55.5 ... really a solid number."
Daily FX: U.S. Dollar Losses Fade on ISM Non-Manufacturing Index Beat. "Despite most ISM survey respondents remaining largely upbeat on the state of the U.S. economy, trade issues continue to be a concern. … The beat in the non-manufacturing sector contrasts the weakness in the manufacturing sector, however, which came in (lower than) estimates for May. This could be (because) the U.S. services sector may be less susceptible to trade issues in the economy."
ISM non-manufacturing index rose to 56.9 in May from 55.5 in April.
Business activity in the sector rose to 61.2 from 59.6 in April, its 118th straight month showing expansion. New orders in the services sector also grew at a faster rate in May relative to April.
Silver lining pic.twitter.com/8JU8QfwANL
— Edward 'Tj' Gerety III (@EdwardGeretyIII) June 5, 2019
Financial Times: U.S. Service Sector Growth Picks Up in May — ISM Survey. "While the better than expected May reading puts the gauge comfortably above the 50 mark that indicates expansion, it will do little to temper the markets' growing concerns over the economic fallout from President Trump's multiple trade wars."
MarketWatch: The Service Side of the Economy is Still Showing Plenty of Strength, ISM Finds. "The economy is still growing, but it's more fragile now than it was one year earlier. The latest trade fights with China and Mexico haven't helped, but growth began to slow toward the end of last year. … A weaker global economy, softer exports, an up-and-down stock market and the fading effects of the Trump tax cuts have all contributed. Still, the U.S. is likely to continue growing as long as the service side of the economy acts as the locomotive."
BMO: "The heat on the #Fed has been dialed back a bit thanks to an unexpected beat in the non-manufacturing #ISM. The index rose for the first time in a few months, up 1.4 pts in May to a 3-mth high of 56.9" #usecon #services pic.twitter.com/2jDU6w2nU8

— Don Curren (@dbcurren) June 5, 2019
The Wall Street Journal: U.S. Service-Sector Activity Showed Resilience in May. "(T)he service sector has yet to experience the rapid growth logged last year. Effects from a tax cut passed in late 2017 and increased government spending, which helped propel the key sector of the economy, appear to be fading. More broadly, the overall U.S. economy has expanded at a healthy pace in recent months, though underlying signs suggest growth is slowing."
In case you missed Monday's ROB Roundup on the release of the Manufacturing ISM® Report On Business®, you can read it here. For the most up-to-date content on the PMI® and NMI® reports, use #ISMROB on Twitter.